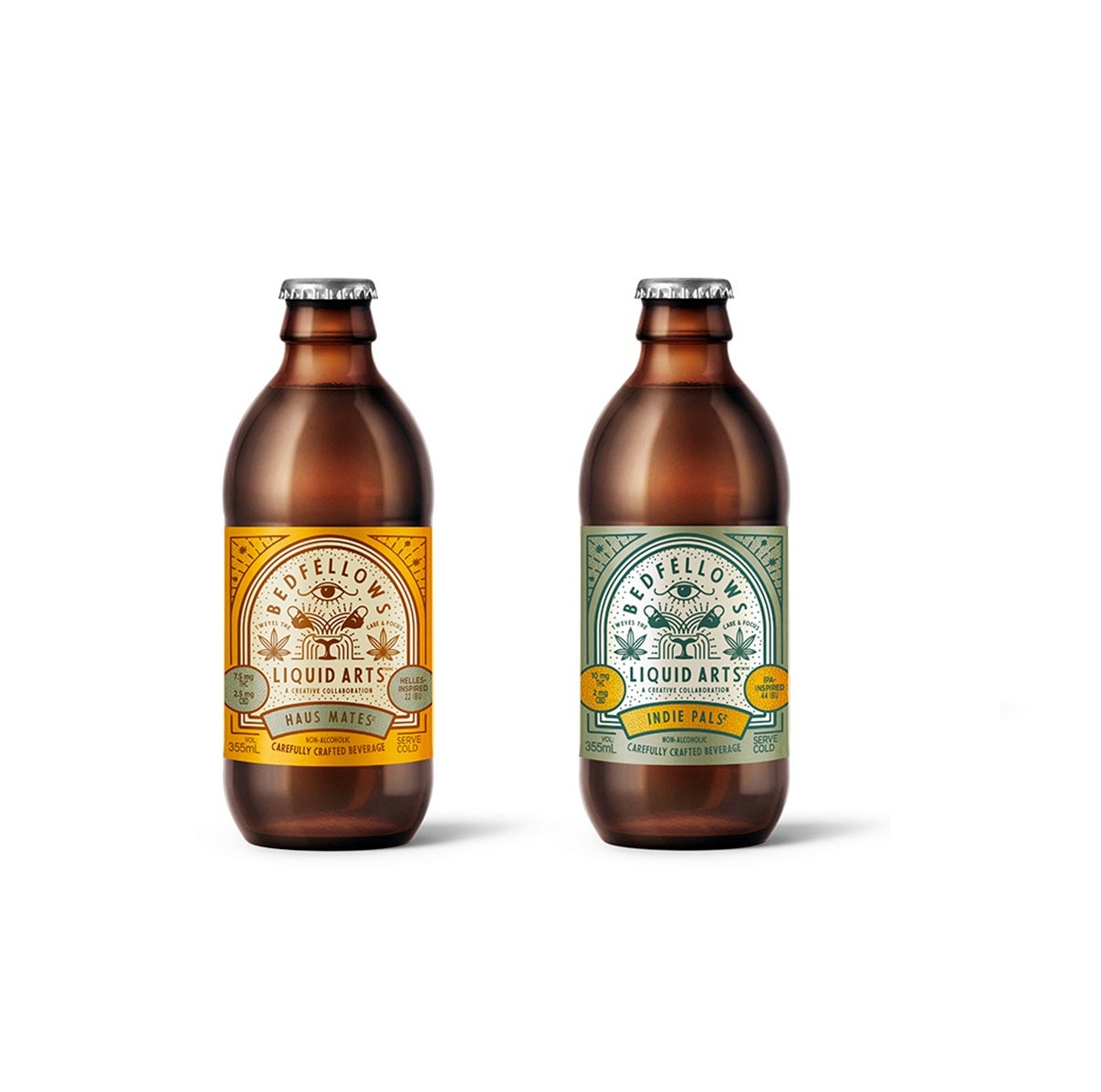 Molson Coors Beverage Co has launched a beer-style cannabis beverage range in Canada.
Bedfellows Liquid Arts comprises the helles-inspired Haus Mates and the IPA-style Indie Pals, Molson Coors said this week. Both non-alcoholic drinks contain a blend of THC and CBD and are available across Canada.
The launch is through Truss BeverageCo, the joint-venture Molson Coors set up with Canadian cannabis company Hexo Corp in 2018. The JV already sells five cannabis-infused beverage brands in North America including Verywell and House of Terpenes.
Bedfellows is Truss's first collaborative brand. The liquid in the malt beverages is provided by Two Roots Beverage Co, a US-based non-alcoholic brewer.
"Now more than ever, consumers are looking for adult beverage alternatives to socialise and relax," said Two Roots CMO Maikel van de Mortel. "We're excited to be part of Truss' journey to bring their first collaborative, crafted cannabis beverage to Canada."
The cannabis profiles of the new beverages are:
Haus Mates (35.5cl) – 7.5mg THC, 2.5mg CBD
Indie Pals (35.5cl) – 10mg THC, 2mg CBD
According to a Two Roots spokesperson, Haus Mates is on sale for about CAD6.99 (US$5.60) per bottle and Indie Pals for about CAD7.99.
Last month, Two Roots announced an expansion to Europe for its non-alcoholic beer. Initial launch markets will be Netherlands and the UK with other countries to follow.
Buzzwords – Cannabis paves the way for new wave of psychedelic soft drinks – Click here for a Just Drinks comment