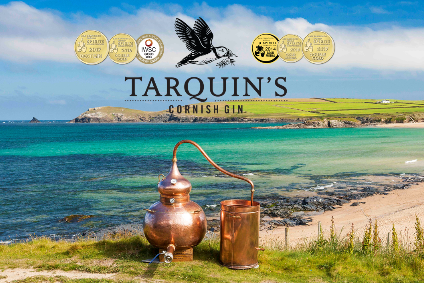 Molson Coors Beverage Co has secured European distribution arrangements with a UK distiller, a mixer producer and an iced coffee brand owner as the group continues to expand outside of beer.
Southwestern Distillery, which produces Tarquin's Gin and Twin Fin Rum, will join Molson Coors' Western Europe distribution network, the company said yesterday. Meanwhile, UK-based Lixir Drinks, owner of the Lixir range of mixers & tonics, and Jimmy's Iced Coffee have also signed distribution agreements.
Molson Coors intends to support the growth of the three companies by expanding their brands throughout Western Europe. Tarquin's Gin, Twin Fin Rum, Lixir and Jimmy's Iced Coffee will be part of Molson Coors' Beverage Hub, a newly-launched Western Europe team that will focus on RTDs, adult soft drinks and spirits. Molson Coors hard seltzer Three Fold will also sit in the Beverages Hub, led by director Jack Daniel.
"The creation of Beverage Hub is our response to the growing number of consumers reaching for ready-to-drink options, premium spirits and aspirational adult soft drinks and opening up those growth opportunities for our customers," Daniel said. "Our latest partnerships are with brands that have … founders who have fantastic stories to share that underpin truly distinctive brands."
Molson Coors first announced its intention to look beyond beer for growth in 2019 as part of a major restructuring at the company. In February this year, following the release of results for 2020, CEO Gavin Hattersley praised the group's reach into categories such as hard seltzer.
"The fact is our plan is working," Hattersley said.
By 2023, Molson Coors expects to make more than US$1bn in sales from non-beer brands.
Heineken's hard seltzer switch and the rise of ranch water – Click here for a just-drinks focus