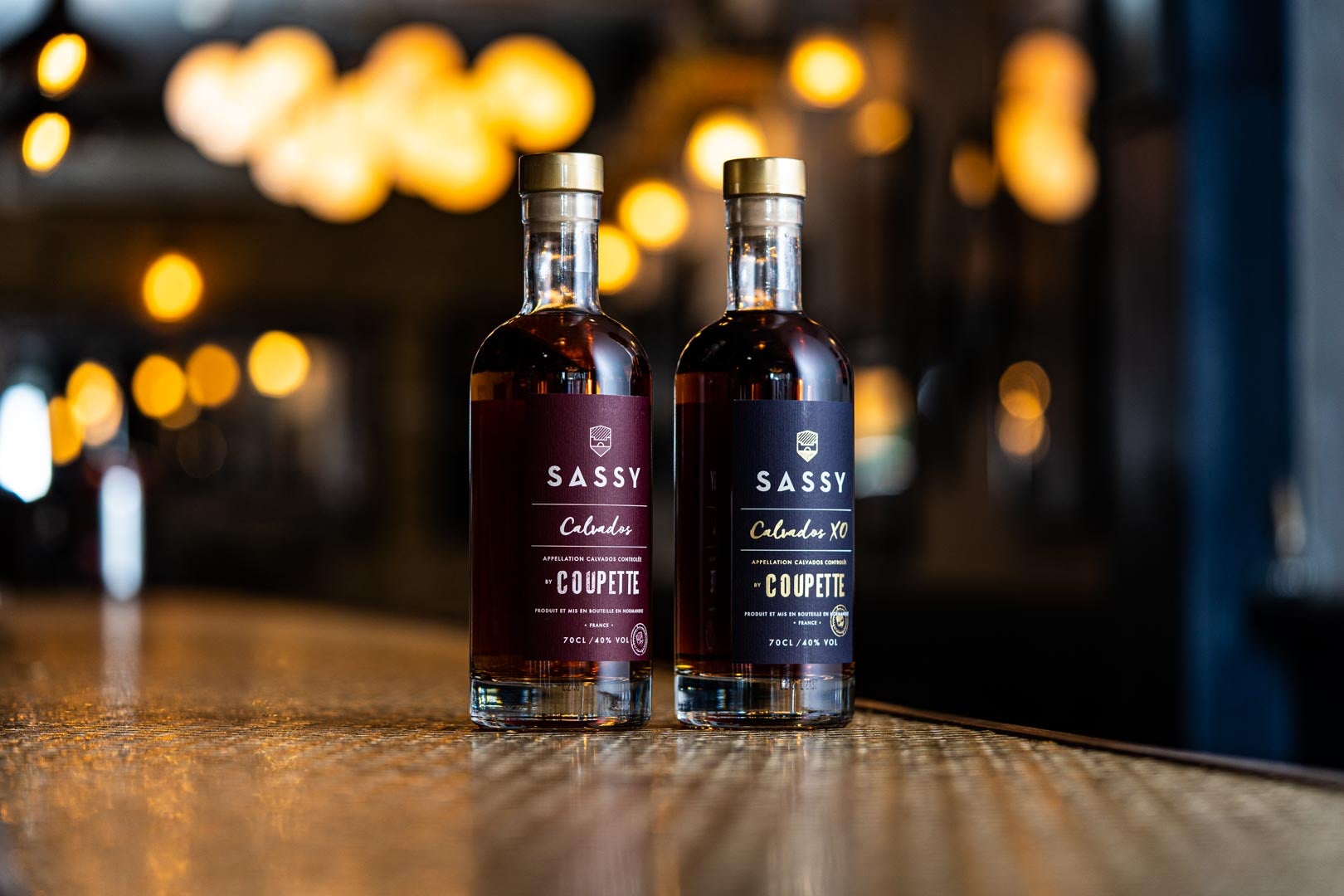 Category – Calvados, 40% abv
Available – From November
Location – The UK, available online
Price – SRP of GBP30 (US$41) for Fine and around GBP45 for XO per 70cl bottle
Normandy cidery Maison Sassy has launched a two-strong Calvados range aimed at modernising the apple brandy.
The line-up has been produced in partnership with London cocktail bar Coupette and comprises Calvados Fine and XO. Fine is aged for two years in oak barrels and is designed for cocktails, while XO has spent at least six years in French oak barrels and can be served as a digestif.
Speaking to Just Drinks at the launch of the pair last week, Maison Sassy co-founder Xavier d'Audiffret Pasquier said the new range will appeal to younger consumers who may not have tried the spirit before. He added that his family's cidery business, which dates back to 1852, offers heritage to newer drinkers looking for more authenticity from their purchases.
Maison Sassy will continue to expand its range with a new non-alcoholic cider set for release in January. However, d'Audiffret Pasquier said pear cider production has been badly affected by widespread frost in France this year that also damaged the wine industry.
According to the Sassy co-founder, about 90% of the pear harvest in Normandy was destroyed by the bad weather.
"The wine doesn't exist"- Why wine's nadir is set to run and run – Click here for a Just Drinks comment