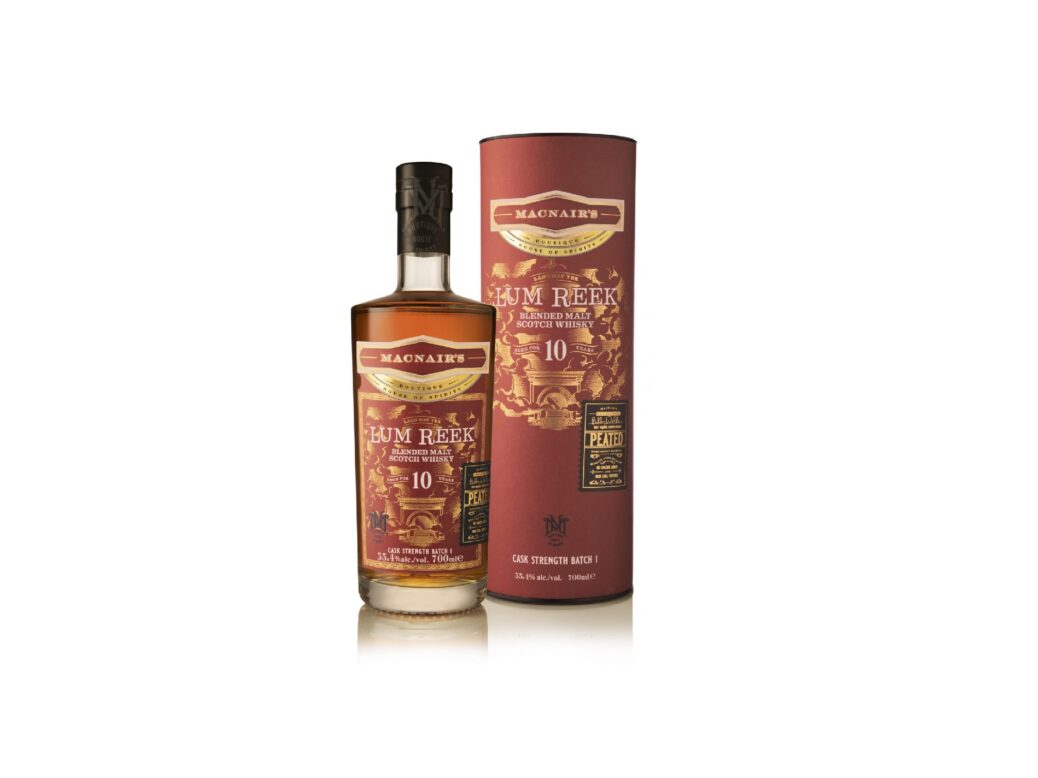 Category – Spirits, whisky, Scotch, blended, 55.4% abv
Available – This month
Location – Available worldwide, via specialist spirits off-premise outlets
Price – In the UK, SRP of GBP59.99 (US$71) per 70cl bottle
GlenAllachie Distillers Co has added a ten-year-old cask strength blended malt to the Lum Reek line from its Macnair's brand.
The first batch comprises two single malts from Islay and Speyside. The blended whisky has been re-casked into Spanish Sherry casks, virgin oak casks and wine barriques.
"I was keen to explore this concept as a blended malt, and I couldn't be more thrilled with the outcome," said master distiller Billy Walker. "Expect an indulgent amalgamation of dark chocolate fondant, vanilla pods, stem ginger and citrus tones alongside puffs of peat smoke."
The GlenAllachie distillery was purchased by Billy Walker, Graham Stevenson and Trisha Savage from Pernod Ricard in 2017. Subsequently, the company relaunched MacNair's and fellow blended Scotch brand White Heather. GlenAllachie has also entered the rum category with Exploration Rum.
Just Drinks Focus: The Beverage Consumer Trends to watch in 2022