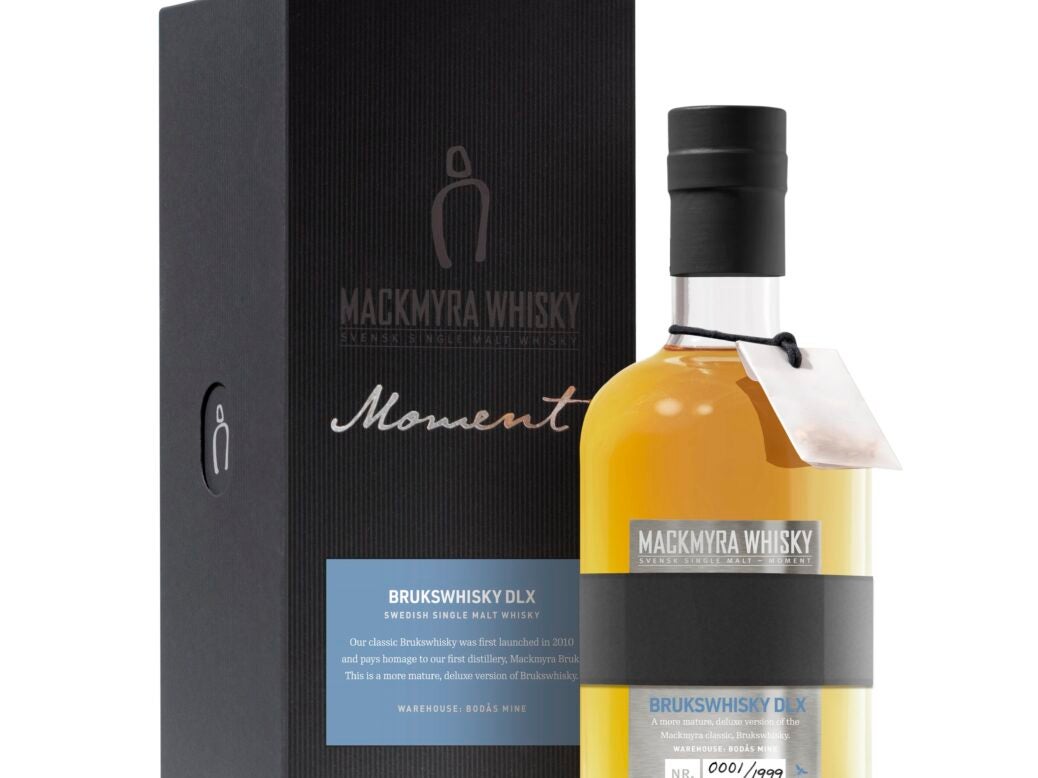 Category – Spirits, whisky, Sweden, 46.6% abv
Available – From this week
Location – Online pre-order through Mackmyra website ahead of wider availability from 9 June. At Systembolaget in Sweden and selected off-premise outlets in the UK and Germany
Price – In the UK, SRP of GBP109 (US$) per bottle, limited to 1,999 units in total
Moment Brukswhisky DLX comprises single malt whisky aged between nine and 14 years. The iteration, positioned by the brand owner as "an elevated and luxury version of Brukswhisky", can be pre-ordered this week.
The single malt follows last year's Moment bottling, Körsbärsrök, and Karibien from 2019.
Just over a year ago, Mackmyra confirmed a change of CEO as Magnus Dandanell made way after 21 years at the helm.
India – Spirits' promised land still as tantalising as ever – Click here for a Just Drinks comment