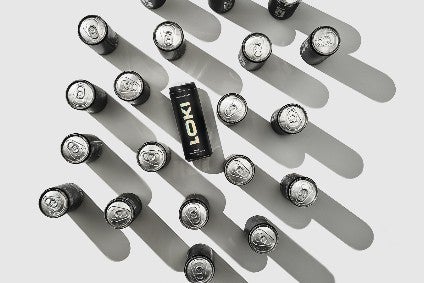 US drinks company Loki has launched a cannabis seltzer that contains a small amount of THC.
Loki Seltzer has a THC level of less 0.3%, which means it is legal across the US according to federal laws. Loki said the THC used in the seltzer is a lighter strain to that used in other THC beverages and "no paranoia or lack of clarity".
Loki Seltzer is available from selected retailers and online in the US in 4x35cl can packs at an SRP of US$24.99. The unflavoured, hemp-based seltzer contains five calories per 35cl can and no sugar or carbohydrates.
"We were inspired to shine a different light on the evolving cannabis industry, showcasing this alternative to alcohol that still provides an immersive experience," said Loki's head of brand and marketing, Harj Singh. "Loki was developed on that shared desire, to have a better choice in beverages on nights out – so you could enjoy yourself, without being slowed down the next day."
Last month, Endorphin Dealer Institute, a UK-based wellness drinks company, launched Spirited Euphoria, a 0% abv hemp-based spirit containing CBD.
Are hard seltzers paving the way for 'soft seltzers'? – click here for a just-drinks comment