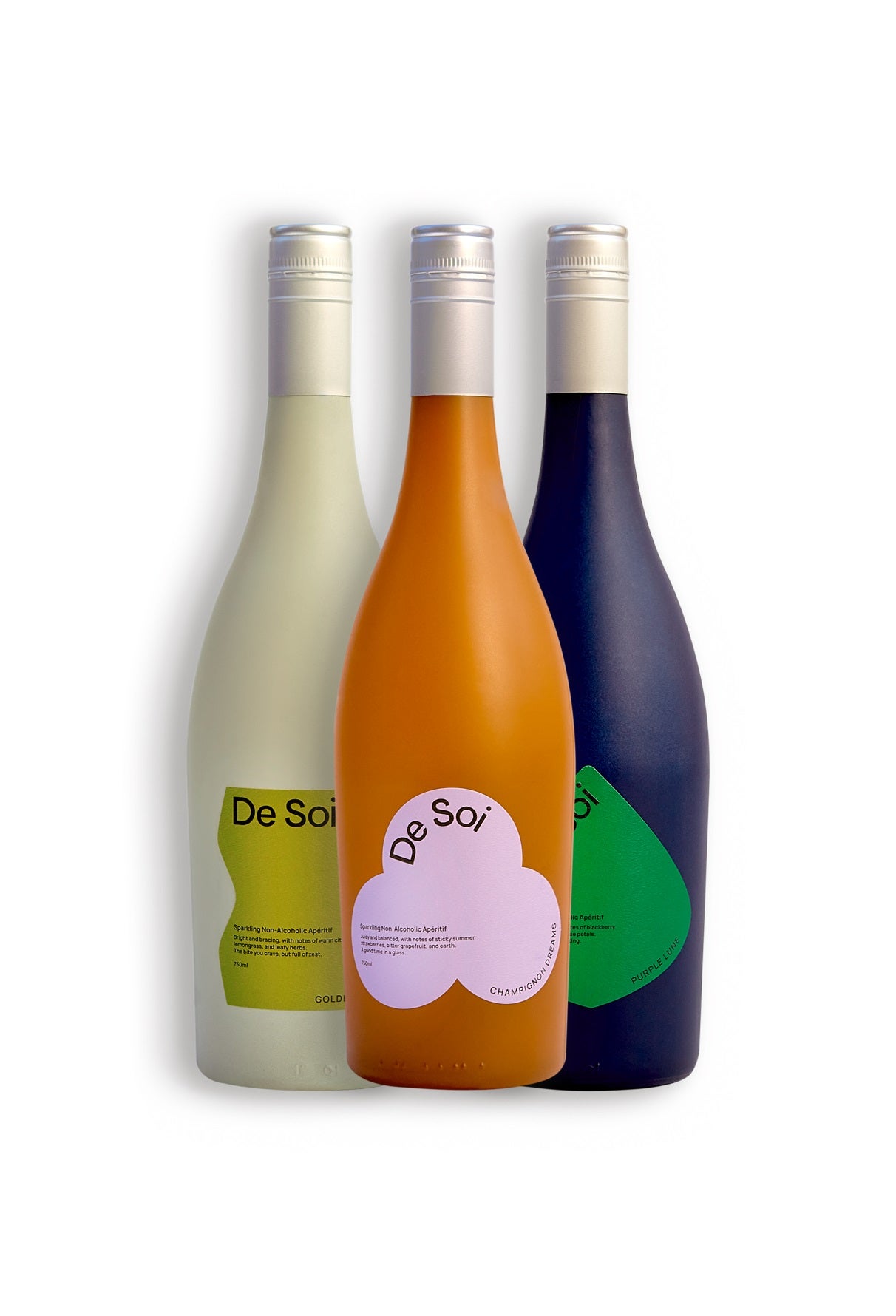 Singer Katy Perry is the latest celebrity to launch a range of beverages with the release of non-alcoholic sparkling RTD brand De Soi.
Created in partnership with Los Angeles-based botanical beverage producer AMASS,  the brand rolls out in the US in time for 'Dry January', Perry said last week. The three expressions in the range contain "natural adaptogens" such as reishi mushroom, ashwagandha and maca root.
De Soi is available through its official online store in 75cl bottles or four-packs of 8oz (22.7cl) cans for US$25.
Perry described the brand as an "aperitif" that has been designed for immediate consumption or mixed with other ingredients for a zero-alcohol cocktail.
"By partnering with Amass, I was able to create De Soi, apéritifs that allow me to be my brightest and most dynamic self without giving up the complex taste and stress-soothing effect I look for in a celebratory drink or nightcap," she added.
Amass is a multi-category health & wellness company that uses botanical ingredients to make alcoholic and non-alcoholic beverages, as well as hand sanitiser, hand soap and lotions. The firm's other beverage brands include Riverine no-alcohol spirit and Amass gin and vodka.
Last year, the company released Amass Afterdream, a cannabis-infused spirit.
The drinks industry has long proved attractive to music and film celebrities. Dwayne Johnson owns Tequila brand Teremana while rapper & producer Sean Combs is involved with Ciroc Vodka.
Forget PepsiCo, Fresca Mixed launch shows The Coca-Cola Co's biggest rival to be Anheuser-Busch InBev – Click here for a Just Drinks comment