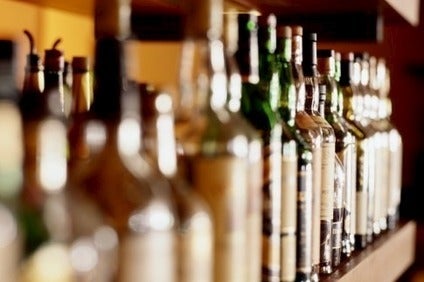 Here's a round-up of this week's highlights in the global spirits & wine categories. We are also running similar round-ups for beer and soft drinks & bottled water.
Remy Cointreau's sales continued to drop in its year-to-date but declines slowed and Q3 Cognac shipments to Greater China rose.
Demand for premium wine last year pushed the average value of Australia's bottled wine exports to its highest level for a decade, new figures have shown.
Brown-Forman is launching a rye version of its Woodford Reserve Bourbon brand.
Moet Hennessy has lined up a sixth Glenmorangie expression for the brand's Private Edition collection. Glenmorangie Tùsail launches globally this week.
China is expected to regain top spot as the biggest consumer of red wine over the next five years after anti-extravagance measures saw France take over last year, new figures have shown.
Champagne export sales rose by 4% last year, while volumes also edged up, according to latest figures.
Lucas Bols, the Dutch spirits producer, has today started the offer period for its IPO, which will run until 3 February and values the company at up to EUR207m (US$240m).
Stock Spirits is to miss its year-end profits target by about EUR10m (US$11.6m) after a fall in consumer demand in Poland.
Piper-Heidsieck has become the official Champagne sponsor of The Oscars after signing a three-year deal.
A former Diageo exec is to oversee brands including Chicken Cock American Whiskey after owner Island Club Brands united its spirits portfolio to form a new company.