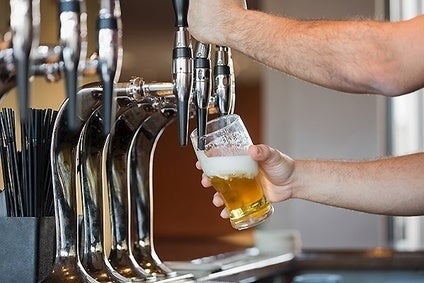 Here's a round-up of this week's highlights in the global beer category. We are also running similar round-ups for spirits & wine and soft drinks & bottled water.
SABMiller has reported a slip in third-quarter beer volumes as China continued to underperform.
Sierra Nevada Brewing Co has withdrawn a bid to register the brand name 'Bock Ness Monster' after Monster Beverage Corp objected to the move.
Budejovicky Budvar is to plough record levels of investment into the UK this year as its core Budvar lager brand seeks to capitalise from craft beer.
Anheuser-Busch has confirmed plans to cease production at a brewery bottling line on the US east coast, which will lead to 60 job cuts.
MillerCoors is planning to launch a white IPA variant of its Blue Moon brand.
A new London-based week-long consumer event celebrating beer is launching next month, with the backing of Diageo and Molson Coors.
Heineken's new EUR110m (US$129m) brewery in Ethiopia is up to full capacity six months after it was completed.