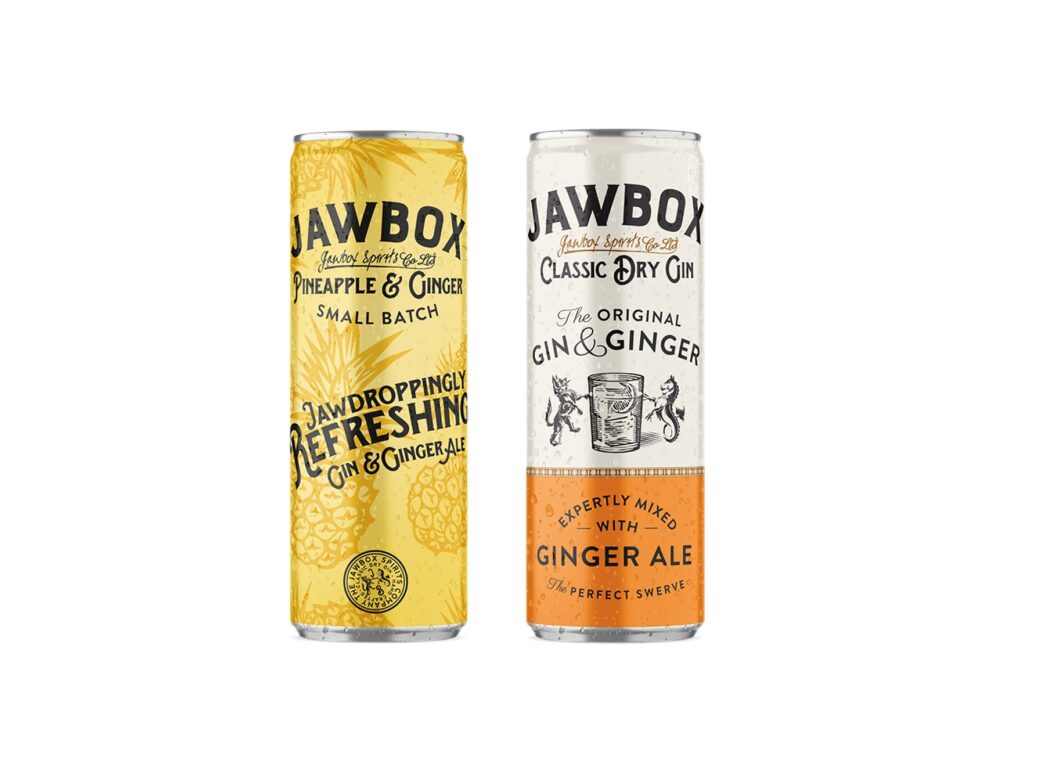 Category – Hard seltzer, 5% abv
Available – From this month
Location – UK; selected retailers, online
Price – GBP2 (US$2.79) per 25cl can
Jawbox Irish Gin has entered the RTD category with two hard seltzers.
Both iterations use Jawbox Gin as a spirit-base, combined with fruit and botanical flavours. The range comprises Small Batch Gin & Ginger Ale and Pineapple & Ginger Gin Liqueur.
The RTDs are available to purchase online for UK mainland customers and at supermarket chains Tesco, Sainsbury's and Asda in Northern Ireland.
Jawbox said it will extend the rollout to the UK on-premise in the coming months.
"With the RTD category booming and Jawbox consumers looking for their favourite gin to enjoy on-the-go, especially in recent times where socialising outside has become the norm, it felt like the perfect time to launch the brand into the RTD category," said Jawbox founder Gerry White.
This week, Long Shot Drinks released a draught version of its namesake hard seltzer brand to the UK on-premise.
Does Boston Beer Co's slowdown mean hard seltzer has lost its lustre? – Click here for a Just Drinks analysis