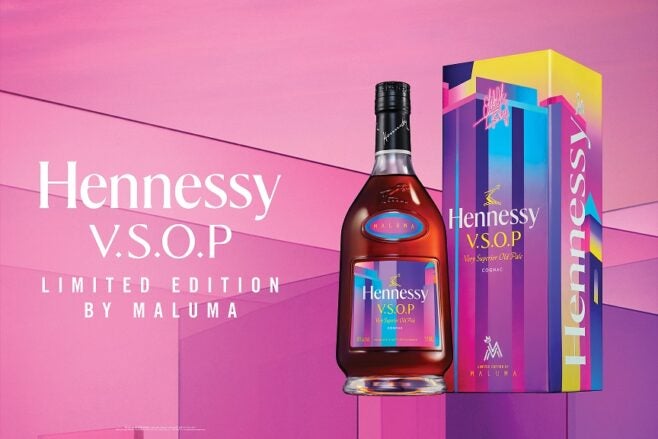 Moët Hennessy-owned Hennessy Cognac has extended its partnership with Colombian singer-songwriter Maluma, creating a limited-edition bottle of its VSOP expression for launch in the US.
Hennessy – the best-selling Cognac brand in the US and in the world – has had a four-year association with Urbano singer Maluma, whose real name is Juan Luis Londoño. The Hennessy VSOP 2022 Limited Edition by Maluma bottle will be on sale in the US for a limited period, with the company claiming that the "vibrant and eye-catching" presentation is the first special edition bottle created by a Latin artist.
"This collaboration embodies all things that represent Maluma," said Moët Hennessy. "With vibrant colours and tones, this bottle showcases a kaleidoscopic energy that celebrates all the different people and perspectives that continue to shape him as a person."
Hennessy VSOP 2022 Limited Edition by Maluma will be available for pre-order in the US this week through ReserveBar.com, with prices starting at US$64.99.
Last week, Moet Hennessy posted a 26% sales leap from 2021, with brand Hennessy's volumes increasing 4% on pre-pandemic 2019.
What's coming up in aged spirits in 2022? – Click here for Just Drinks' predictions for the year ahead