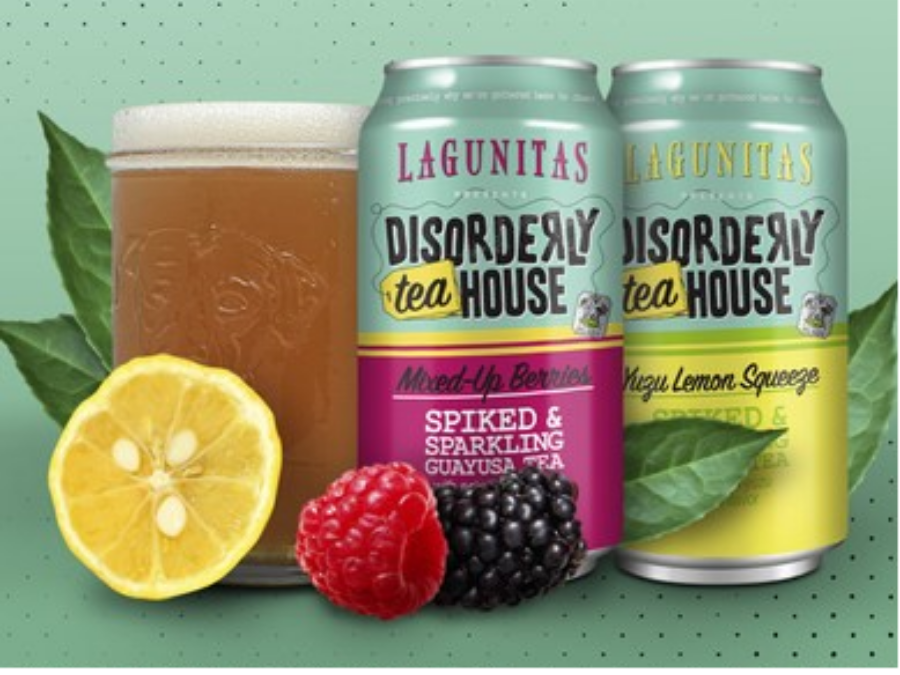 Lagunitas Brewing Co has rolled out a sparkling hard tea in the US under the brand name Disorderly TeaHouse.
The 5% abv RTD, which launches this month, comprises two flavours: Yuzu Lemon Squeeze and Mixed-Up Berries. Produced using guayusa tea leaves from Ecuador, the pair will be available in the US off-premise channel through Whole Foods, Sprouts, Meijer, Safeway and Trader Joe's.
A 54.5cl can will carry an SRP of US$2.99, while the two flavours will also be available in 34cl cans in six-packs at $11.99.
"We've seen the hard seltzer and premium malt beverage market become so oversaturated, and wanted to offer up an alternative that spoke to the authenticity of our heritage in the craft brewing process and gives consumers a more premium offering," said CMO Paige Guzman.
Heineken took full control of California-based Lagunitas five years ago, building on its 50% stake purchase in 2015.
Lagunitas is not the only company to venture into alcoholic iced tea in the US: Just over 12 months ago, Nude Beverages launched its namesake brand in three flavours. Nude Hard Ice Tea. Around the same time, The Boston Beer Co added a hard tea to its Truly hard seltzer portfolio.
Which beverage brand owners were the winners in 2021? – data