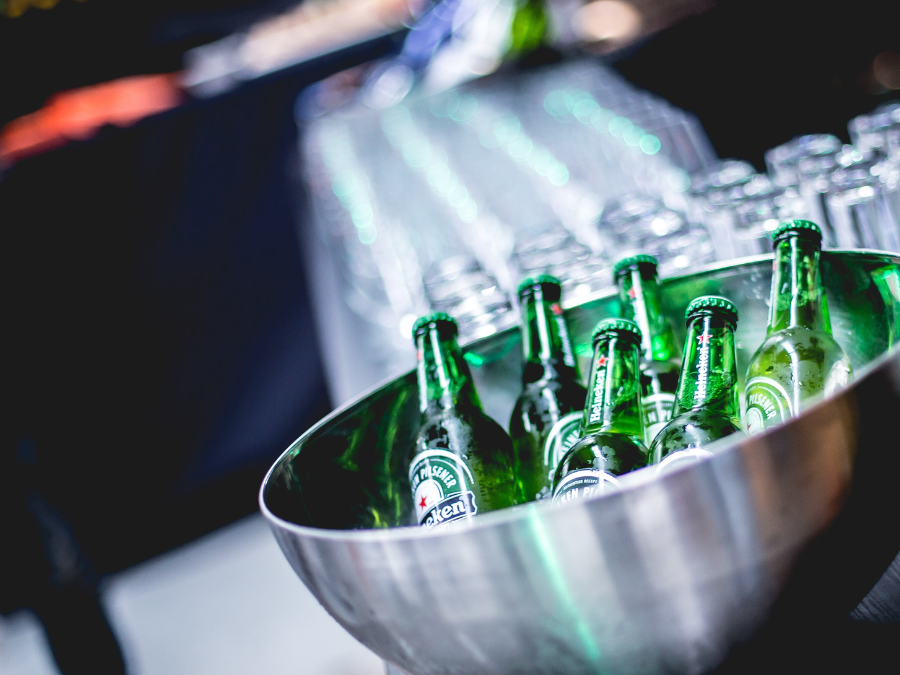 Shares in Heineken closed the day up more than 3% despite first-quarter volumes falling more than the market expected.
The Dutch brewing giant's shares closed at €103.85, a rise of 3.95% on a day in which the Amstel owner reported a quarterly trading update and revealed it had found a buyer for its assets in Russia.
In the opening quarter of 2023, Heineken's volumes dropped 3.1%, compared to an analyst consensus forecast of a 1.7% fall – and below the company's own prediction of a 1.9% decline.
Volumes from Heineken's businesses in Europe, Asia Pacific and its combined Africa, Middle East & Eastern Europe division all slid year on year.
CEO Dolf van de Brink acknowledged "results in the Asia Pacific and Africa, Middle East and eastern Europe regions were disappointing".
However, volumes in the Americas were up, helped by growth in Brazil, Mexico, Panama and Ecuador.
First-quarter revenue was €7.63bn ($8.36bn), compared to just under €7bn a year earlier. Net revenue before exceptional items and amortization (beia) was €6.39bn and increased by 8.9% organically. Heineken said its net revenue per hectolitre, at a beia level, was up 12.3%.
Heineken CFO Harold van den Broek said: "We see signals of a more resilient market in Europe and we also see risk of slower economic growth in Asia Pacific and therefore performance across markets is different than what we previously anticipated."
Despite the volume declines, Heineken did not change its full-year guidance for 2023, which is set for its beia EBIT to grow by mid- to high-single digits organically. The brewer expects the issues causing its steepest volume drops in Asia and Africa will ease over the year.
Vietnam, Nigeria feature in Heineken Q1 declines
Heineken's beer volumes in Asia Pacific dropped by 10.5% to 11.5mhl in the first quarter. It pointed to a decline in sales in both Vietnam and Cambodia as having an impact on volumes.
In Vietnam, the group had stocked for Vietnamese New Year (called Tet) hoping the recovery seen since the depths of Covid-19 would continue. However, the brewer said that "momentum was halted" by an economic downturn in the country, emanating from its real estate and export sectors.
In Africa, beer volumes declined by 8.6% to 11.1mhl, although the price per hectolitre was up 13.4%. A driver of the fall was Nigeria, where Heineken saw a volume drop in the "mid-twenties" due to a market slowdown and issues with currency availability in the country. In October, the Nigerian government announced a currency redesign and a deadline to destroy old notes by 31 January, changes that contributed to a cash shortage in the country.
The company's US volumes were down by an undisclosed mid-single-digit decline. Revenues rose at a low-single-digit rate.
Globally, Heineken has been engaged in pricing increases to stay ahead of inflation.
Bernstein analysts noted on the results that said positive price-mix figures in Asia Pacific, Africa, Middle East and eastern Europe "highlights Heineken's ability to put through the necessary pricing to offset input cost headwind, and bodes well ahead of the improvements we expect on the raw materials in 2H23 and potentially 2024".