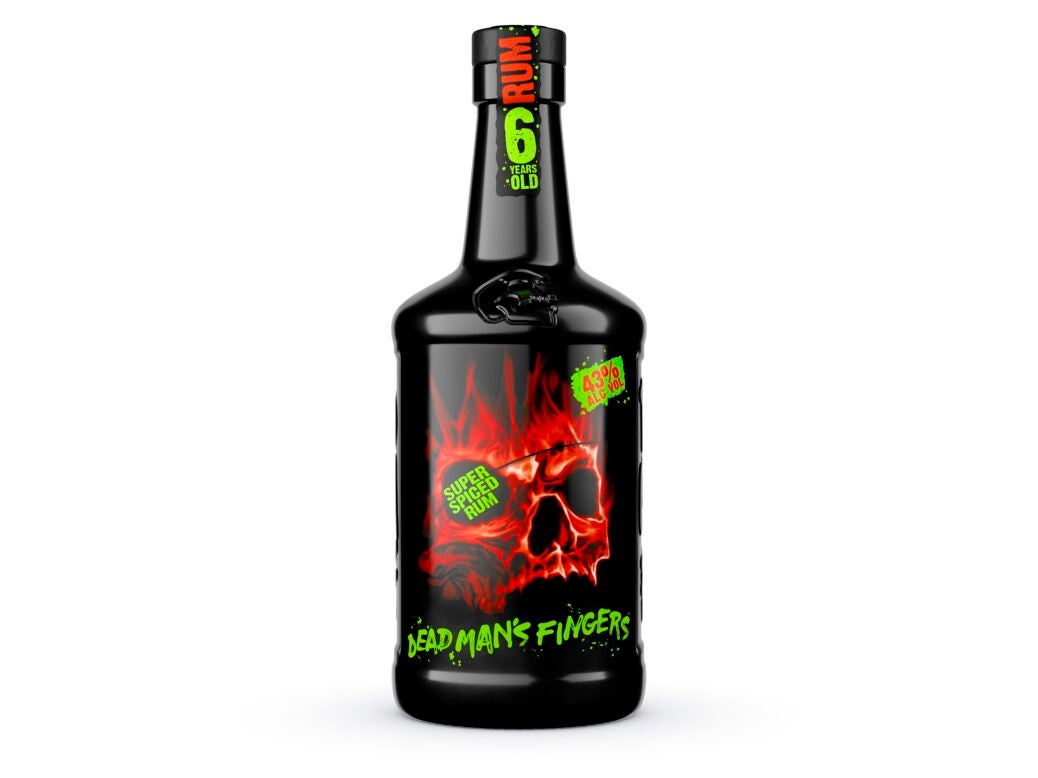 Category – Spirits, spiced rum, 43% abv
Available – From January
Location – The UK
Price – SRP of GBP26 (US$34.69) per 70cl bottle
Halewood Artisanal Spirits has added an extension to its Dead Man's Fingers rum brand in the UK.
Dead Man's Fingers Super Spiced Rum has been aged for six years and was created, the company said today, to serve as the base spirit for cocktails such as the Zombie. The iteration will be available from January across the UK on- and off-premise channels.
As well as the standard 70cl bottle, Super Spiced Rum will be also available in one-litre formats.
Halewood has also partnered Dead Man's Fingers with music magazine and live events company Kerrang! in the UK. The tie-up will see the brand support a series of Kerrang! activations, named 'The K! Pit'.
"During the Autumn and Winter months, we know that consumers are looking out for spicy, cinnamon based flavours," said global marketing manager Rachel Adams. "Our Super Spiced Rum variant is perfectly placed to tap into this opportunity in both the on- and off-trade channels."
Last month, Halewood launched Black and White expressions from the brand, which will join the core portfolio.
The promise and the peril of rum acquisitions – Click here for a Just Drinks comment