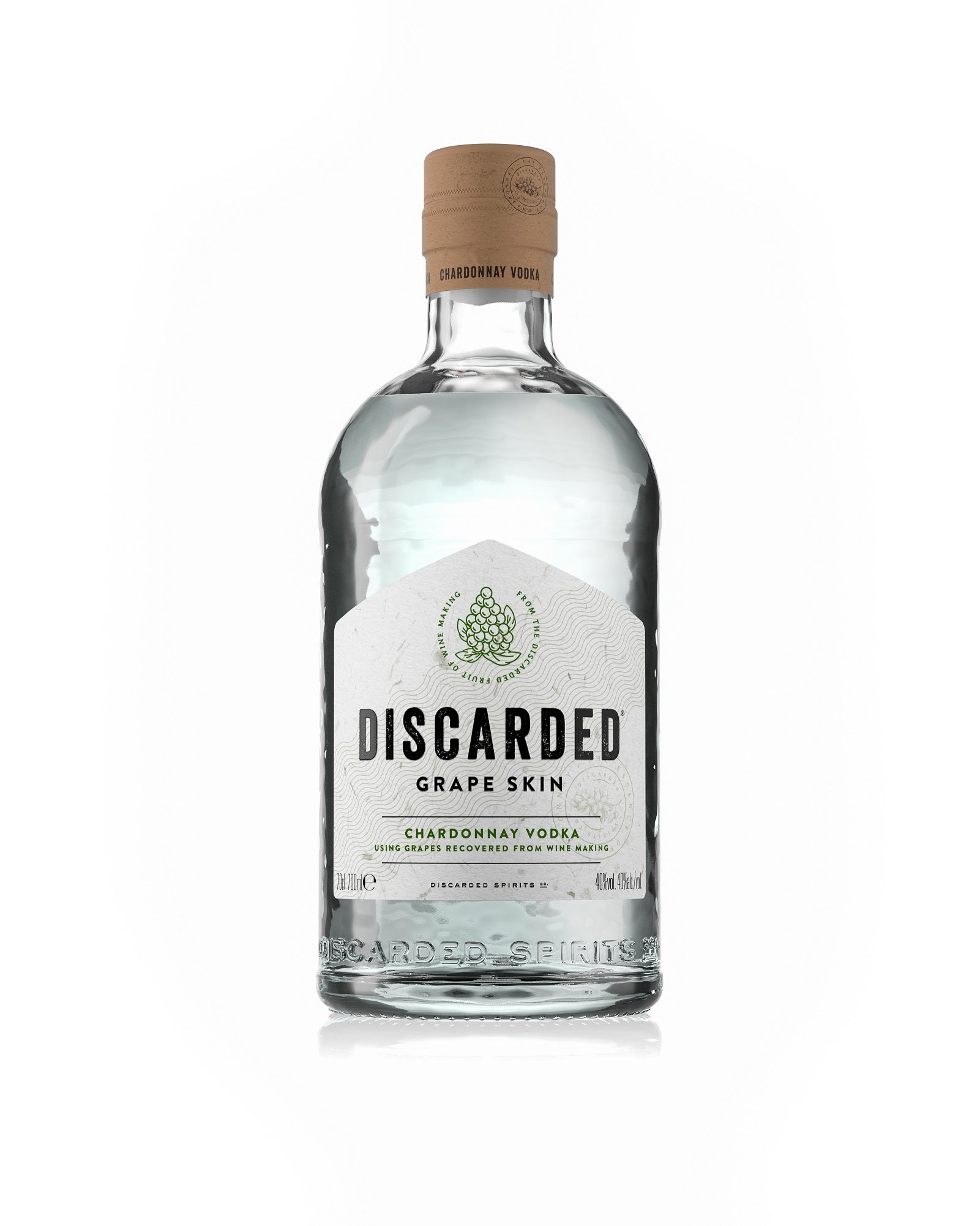 Discarded Grape Skin Chardonnay Vodka, which is launching in the UK this month, sits alongside a rum made from banana peel, which was released in late-2019 and 2018's vermouth, which uses a by-product from the production of coffee as its base.
The 40% abv vodka, which carries an SRP of GBP28 (US$40) per 70cl bottle, is capitalising on the consumer trend away from alcohol consumption, according to William Grant.
"With the rise of the no- & low category, there has been an increased demand for high-quality dealcoholised wine," said Discarded brand ambassador Sam Trevethyen. "One of the waste products created by dealcoholising wine is 'wine alcohol', which retains a lot of the flavour of the original grape. Typically sold on or in most cases, destroyed, we instead wanted to celebrate the essence of this Chardonnay 'wine alcohol' by blending it into our Discarded Grape Skin Vodka."
The packaging across the Discarded roster is fully recyclable.
Why COVID has brought sustainability front of mind for US consumers – Click here for a Just Drinks analysis