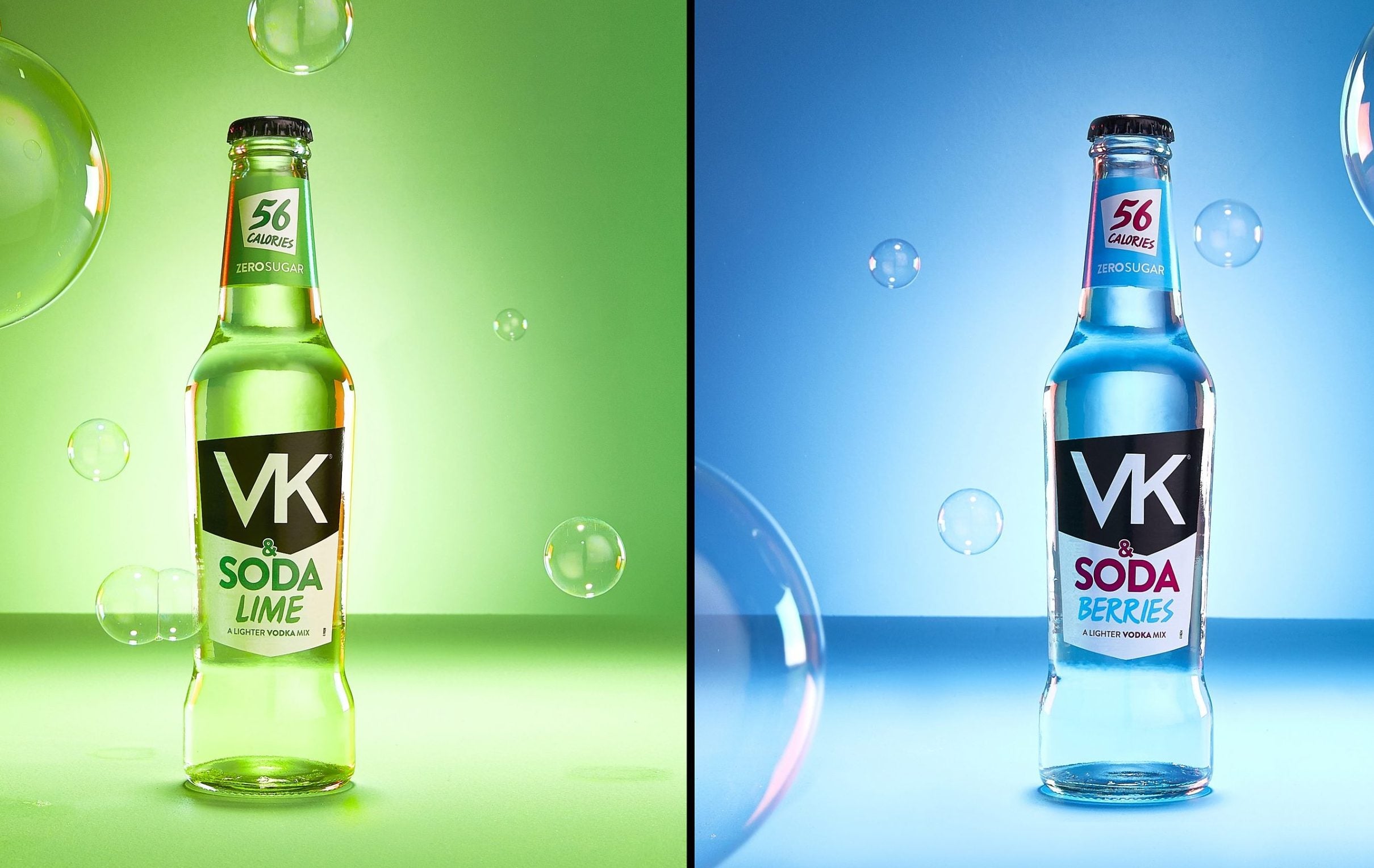 UK-based beverage business Global Brands has launched VK & Soda – a zero-sugar, low-calorie RTD the company believes will overcome muted local demand for hard seltzers.
The vodka-based drinks will be available for the on-trade to purchase from wholesalers including LWC Drinks, as well as online via e-commerce specialist Good Time In.
Global Brands has devised two flavours: Berries, based on its flagship VK Blue; and Lime, which is a "new and improved" take on the classic vodka, lime and soda.
The drinks, which have an abv of 3.4%, contain 56 calories and the company said it had recognised demand among younger consumers for "healthier options". Citing a survey from CGA Food Insights from 2021, the company said 84% of Gen Z consumers claimed to be looking for healthier alternatives when drinking out.
Despite being over two times less calorific than the original flavours, Global Brands said the new drinks would retain their "flavourful and tasty essence".
The company said the UK hard-seltzer category had "fallen flat" despite demand for lower-calorie drinks. A perceived lack of flavour has been central to the market's performance in the country, it said.
Speaking to Just Drinks, Charlie Leaver, head of brand at Global Brands, said: "If you look at the biggest packaged RTD brand in the UK on trade, VK, flavourful and bold drinks with a variety of options appeal the most to consumers," she said. "In a recent survey, three in four students said they love VK due to flavour range and taste. When hard seltzers first entered the UK market, they achieved a lot of penetration but haven't retained consumers, while the packaged RTD category is currently growing in the on-trade [at] +134% year on year."
As with markets worldwide, the UK on-trade has benefited in recent months from the reopening of the sector after the strictest Covid-related restrictions on the channel.
Citing Nielsen data for the year to 30 March 2022, Global Brands said the UK market for hard seltzers stood at GBP16.9m (US$20.9m). It pointed to Statista figures that estimated the global market at US$16.36bn.
Pricing for VK & Soda was not disclosed but, on Good Time In, the products are listed as being GBP26 for 24 275ml bottles.