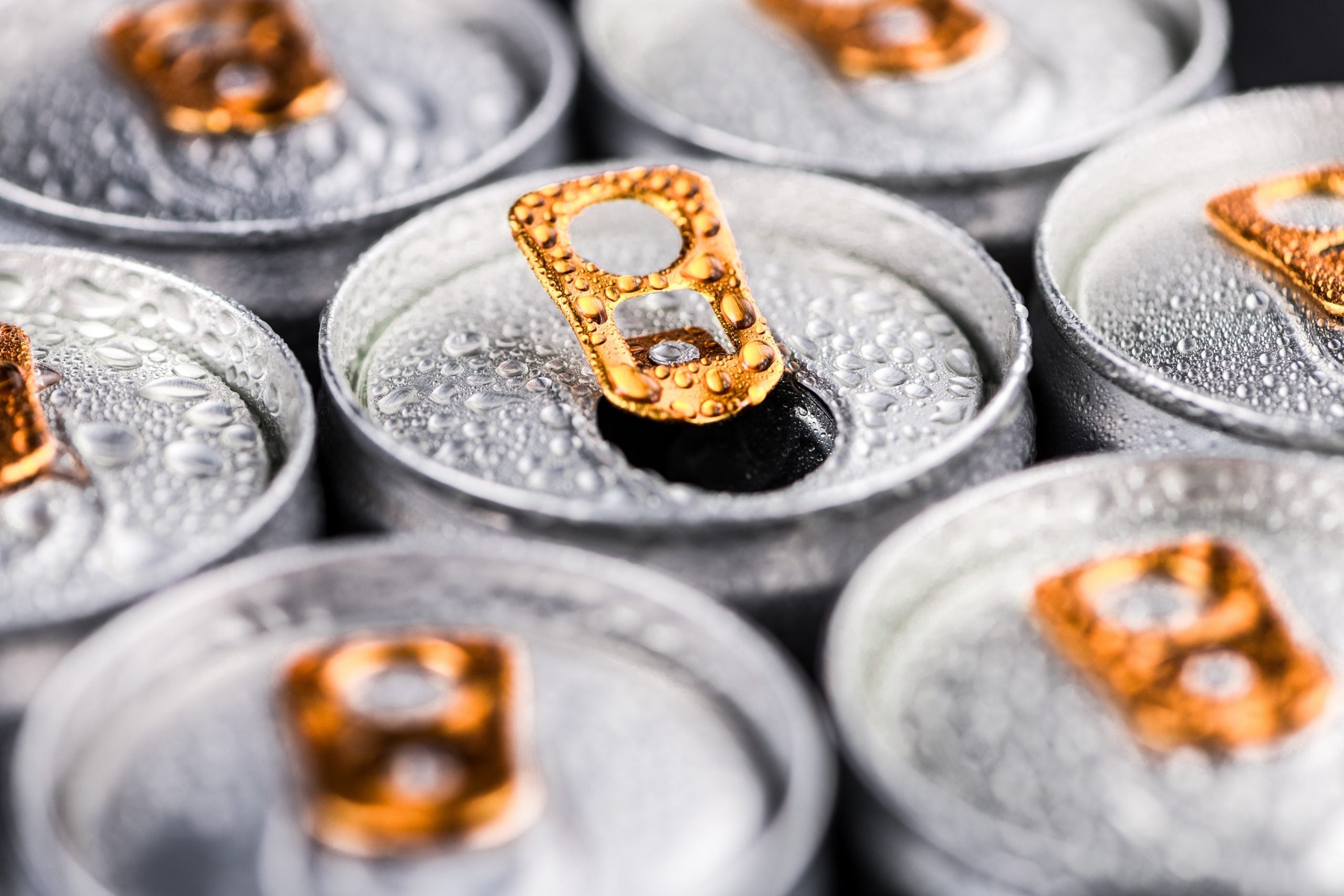 Added functionality and caffeine-rich beverages are areas expected to drive growth in the global soft-drinks market, according to new research from GlobalData.
The research and intelligence group – Just Drinks' parent company – cited a 2022 survey in which 67% of consumers said they pay high or very high attention to the ingredients used in food and drinks.
According to the same survey, some 45% of consumers find it essential the food or drinks they buy boost immunity, while more than a third (35%) are looking for products that boost energy. Just under a third (32%) are seeking products to help them relax, GlobalData's survey said. Less than a fifth of people said these factors do not affect their purchases.
In a webinar presenting the top trends to watch in the soft-drinks market in 2023, GlobalData said the hot drinks category is expected to keep its place as the leader in volume sales and grow at a 2.7% CAGR between 2023 and 2026 to 910bn litres.
However, the researchers forecast the segment set to see the highest CAGR (6.5%) is functional drinks. The annual sales volume of the category – which GlobalData defines as including energy drinks, sports beverages and enhanced water – is set to increase from just under 42bn litres in 2022 to around 55bn litres in 2026, according to the company's estimates. The category with the next highest growth rate (2.9%) is forecast to be iced/RTD tea and coffee. The forecast growth of both categories is driven by busier lifestyles, GlobalData research analyst Hannah Cleland said.
"[For] younger consumers, particularly in the workforce, burnout is quite a significant issue. A hybrid working-from-home lifestyle and increased screen time is making many young consumers feel more easily fatigued, so they are reaching for things like energy and sports drinks at home to aid concentration while working, or even for digital leisure activities, such as playing video games," Cleland asserted.
Functional drinks are predicted to see the highest CAGR in value terms at 8.6%. GlobalData estimates the category will grow from around $355bn in 2023 to around $414bn in 2026. Measured by the growth rate, iced/RTD coffee and tea follows in second at a predicted CAGR of 6.4%.
The largest category by value sales will remain carbonated drinks in 2026, GlobalData added.
The researchers said demand for no-added-sugar products is on the rise, driven by changes in consumer behaviour since the start of the Covid-19 pandemic. Some 65% of consumers say they consider their health and wellness as a factor when they purchase products. Affordability is regularly contemplated by 62% of respondents.
According to GlobalData's survey, some 34% of shoppers said it is essential for products to be sugar-free and 37% said the same about no-added-sugar items. Only a fifth of the people said sugar content is not a factor that affects their purchasing decisions.
"Since 2016 there have been a number of key changes in megatrends, most notably, health and wellness has firmly held its position as the most influential megatrend since the beginning of 2021. Undoubtedly this has been triggered by Covid," Cleland said.
Last month, PepsiCo said zero sugar would be "one of the pillars of growth" of its US carbonated beverage business, shortly after rolling out a reformulated version of its Pepsi Zero Sugar variant.
"Zero [sugar] is clearly a segment of the beverage category that is growing much faster than full sugar all over the world," CEO Ramon Laguarta said at the time. "And Pepsi Zero, or Pepsi Max as we call it in some markets, has been a very strategic product for us in Europe and the rest of the world."