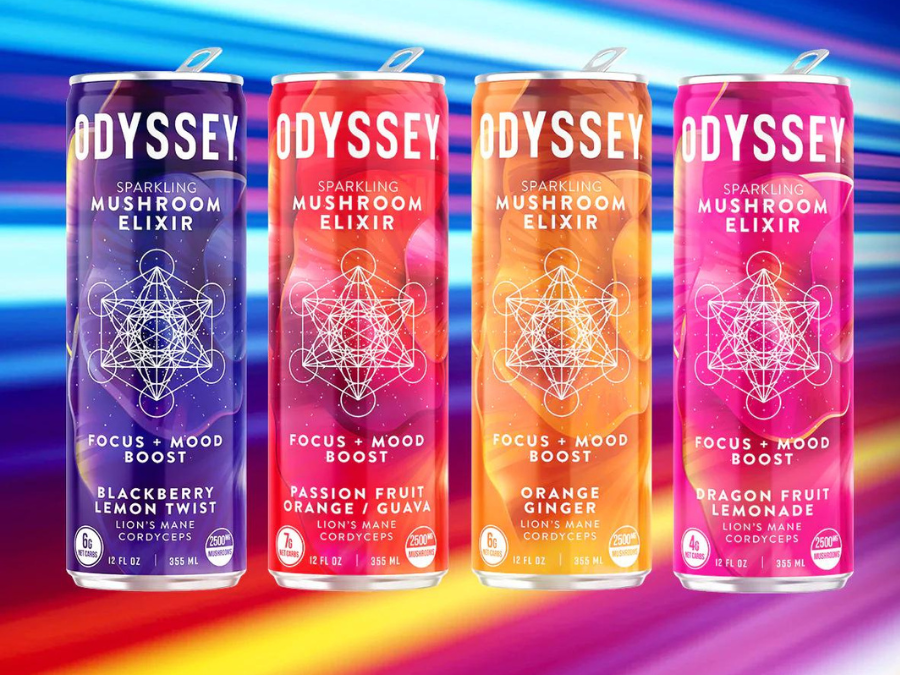 Odyssey Wellness, a US-based company making energy drinks from "functional mushrooms", has raised US$6.3m in Series A funding to invest in distribution and marketing.
Odyssey Wellness' flagship brand is Odyssey Elixir, which contains 2,500mg of extracts from "functional mushrooms" such as Cordyceps and Lion's Mane.
The drinks also include contains L-Theanine and Panax Ginseng. The Florida-based firm sells Odyssey Elixir in four variants: Blackberry Lemon, Passion Fruit Orange, Dragon Fruit Lemonade and Orange Ginger.
"The capital we just raised will help support our entry and sell-through in Publix, Central Market, HEB, Albertsons, EreWhon, Lazy Acres, Fresh Thyme, Meijer, Nuggets and various C-stores such as 7-Eleven," Scott Frohman, Odyssey Wellness' CEO, told Just Drinks. "It will also be used for SG&A, marketing and inventory."
Founded in 2020, the company's products are available in roughly 5,000 stores across North America.
Frohman added: "The recent investors are high net worth individuals with a history in the food space and strategic CPG investors who have asked for confidentiality."
Odyssey Wellness has raised $8.3m to date.
Frohman said: "We have seen a much faster growth trajectory and interest from the consumer market than we expected and plan to accelerate raising capital to position ourselves as the market leader in the energy beverage space, which is looking for products without the crash and jitters typically associated with current energy drinks. Consumers want a product with more sustainable energy that helps with focus, clarity, and the mushrooms help to deliver those benefits."
Just Drinks focus – Nootropics drinks' move from small to sizeable will take time