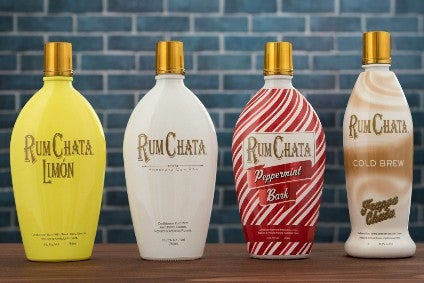 E&J Gallo is to acquire Agave Loco, the US owner of the RumChata cream liqueur brand.
The purchase includes Midwest Custom Bottling (MCB), the Wisconsin company that manufactures RumChata for Agave Loco, as well as MCB brands The Tippy Cow and Holly Nog. Financial details of the deal, which is expected to close on 16 April, were not disclosed.
According to Gallo, RumChata has "tremendous potential" in the spirits category, with availability set to be expanded both in the US and internationally. The brand – a rum-based version of the Mexican coconut drink horchata – has branched out in recent years with innovations such as MiniChatas, 2.5cl cups for adding to coffee. Other innovations include RumChata Limón and seasonal launch Peppermint Bark.
Agave Loco owner Tom Maas, who founded RumChata in 2009, expects the brand to grow under Gallo. "We have taken the growth of the brand as far as possible as a small supplier, and it was the right time to find a new brand steward," Maas said.
Gallo is predominantly a wine producer and brand owner, but also holds a number of spirits brands including New Amsterdam vodka. At the start of this year, the privately-owned company bolstered its wine portfolio with the acquisition of lower-value brands from Constellation Brands.
How is the wine industry coping with Brexit? – Click here for a just-drinks comment