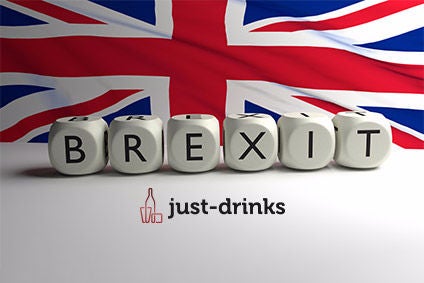 Confidence in the global drinks industry has been dealt a significant blow by the UK's decision to leave the European Union (EU), an exclusive just-drinks survey shows.
Almost two-thirds (64.9%) of UK respondents said their confidence in the industry's short-term prospects had been reduced over the past three months, with a similar number (64.2%) saying the same about its long-term potential.
Non-UK European respondents were slightly less pessimistic, while those in the rest of the world were the most optimistic – but, even here, only 13% said their short-term confidence had risen in the run-up to the Brexit vote.
The industry does not expect the implications of Brexit to be fully understood for some time: the vast majority believe it will take at least two years and, among UK respondents, 45% predict it will take at least five years.
The Brexit Confidence Survey, carried out over a two-week period in July, also covered the automotive, apparel and food industries. UK drinks respondents were notably more pessimistic than their food counterparts, with 64.9% expressing reduced short-term confidence, versus 45.2% for food.