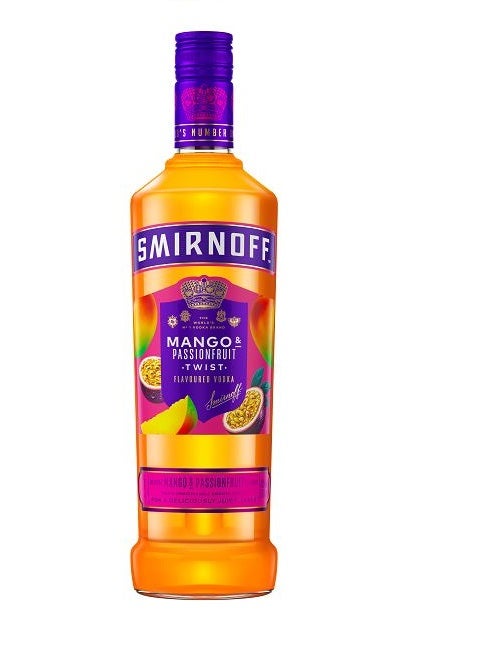 Category – Spirits, vodka, flavoured, 37.5% abv
Available – From this month
Location – The UK, selected retailers and on-premise locations
Price – SRP of GBP16.50 (US$22.50) per 70cl bottle
Diageo has released another flavoured Smirnoff vodka extension in the UK.
Smirnoff Mango & Passionfruit Twist, announced today, comprises the brand's signature vodka blended with passionfruit and mango fruit flavourings. The variant is available in the UK on-premise as well as from supermarket chain Tesco and wholesaler Booker.
According to Diageo, the release is part of an effort to "evolve Smirnoff's flavour portfolio and spearhead growth and innovation."
"We have strong ambitions for our growing flavour range and are excited to be bringing a brand-new variant to our customers," said Smirnoff's UK head, Nick Payman. "Smirnoff never shies away from standing out from the crowd and as we know vodka flavours are growing at a rapid rate, there is huge opportunity to continue expanding and developing our portfolio."
In June, Diageo announced the release of Smirnoff Raspberry Crush in the UK.
In September, Diageo hitched a Smirnoff campaign to the global premiere of the latest James Bond film franchise.
Why UK tax changes on spirits are also playing out in the US – Click here for a Just Drinks comment