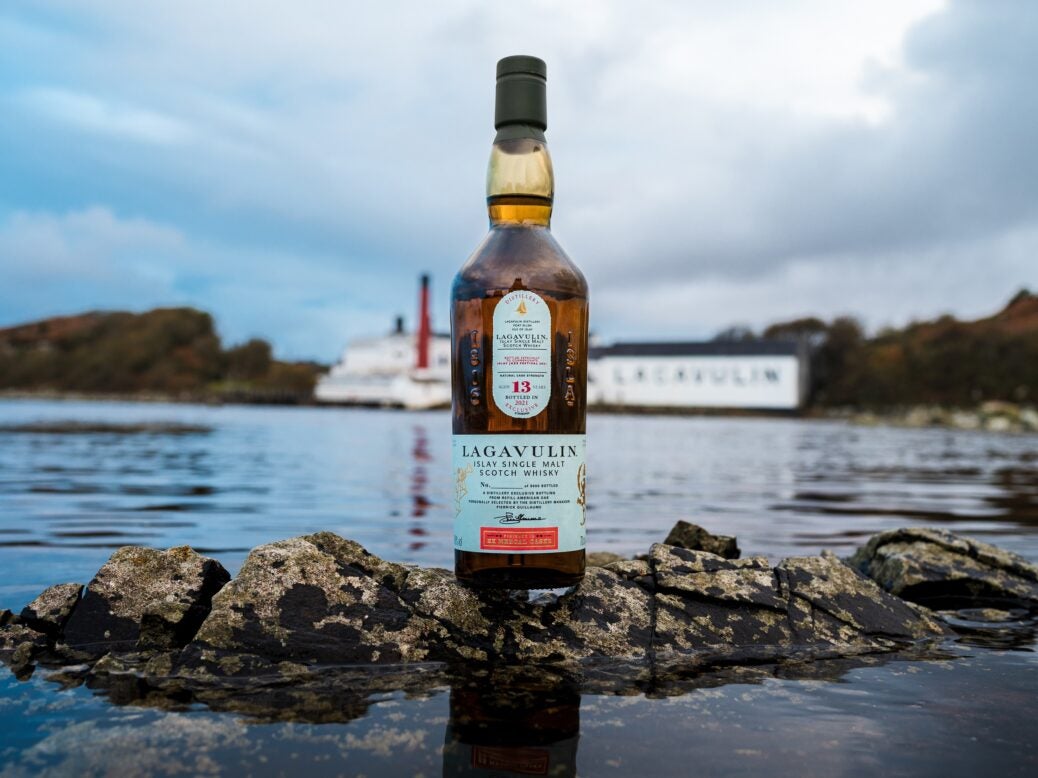 Category – Spirits, whisky, Scotch, Islay, single malt, 54.8% abv
Available – From this week
Location – Available online and from the Lagavulin distillery
Price – GBP160 (US$215) per 70cl bottle, limited to 3,000 units
Diageo's Lagavulin single malt is marking this year's Islay Jazz Festival in its usual way with a limited-edition bottling.
The 13-year-old cask strength iteration launches this week, with 3,000 units available either from the distillery on Islay or online through malts.com. The whisky has been finished in ex-mezcal casks, a first for Lagavulin.
Lagavulin, which sponsors the jazz showcase, started off its annual festival series of expressions ten years ago. The event, which debuted 23 years ago, runs from this Friday to Sunday.
Lagavulin's use of mezcal casks stems from changes to the rules of definitions for Scotch introduced two years ago. The move, introduced by the Scotch Whisky Association, provides "more flexibility, particularly in the range of spirits casks which can be used, subject to a number of safeguards which protect the reputation of Scotch whisky," the trade organisation said at the time.
Why the next chapter for Scotch whisky has its challenges – Click here for a Just Drinks comment