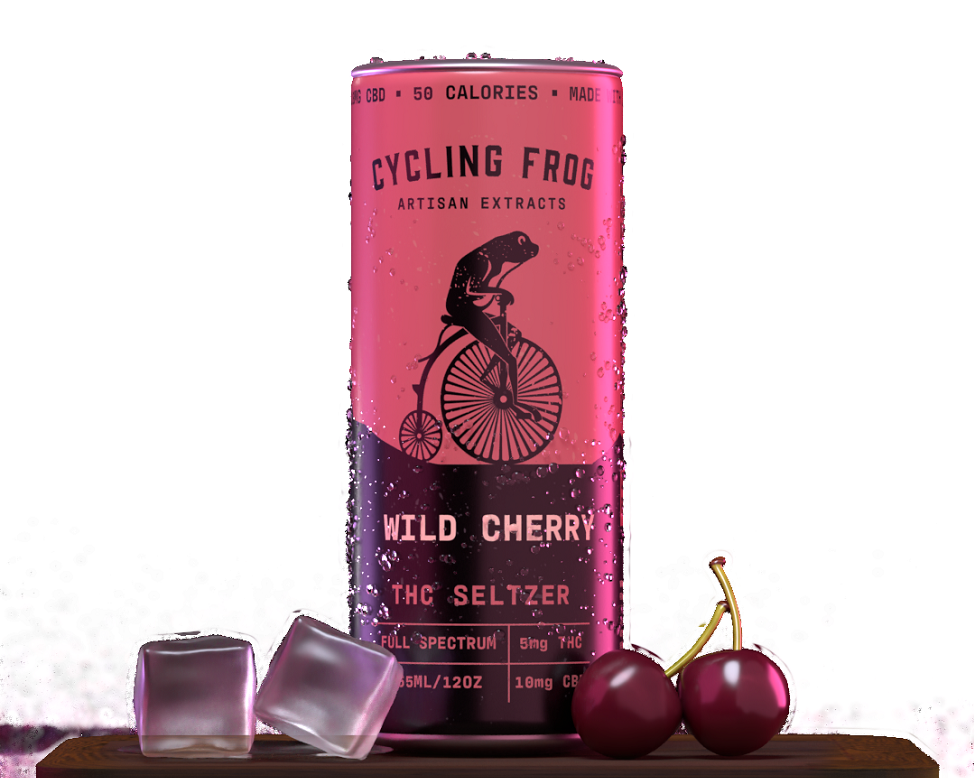 Category – Soft drinks, THC-infused
Available – Since last month
Location – The US, available online from the Cycling Frog website
Price – SRP of US$19.99 per six-pack of 12oz (34.1cl) cans
Cycling Frog, a Seattle-based commercial cannabis product producer, has launched a flavoured sparkling water in the US that contains THC.
Wild Cherry THC Seltzer, which is made using natural fruit juices, is infused with 5mg of delta-9 THC and 10mg of CBD per 12oz can. Sourced from hemp extract, the seltzer is both gluten-free and vegan-friendly.
"Our THC seltzers are convenient and accessible to all due to low potency and with a price similar to that of beer," said co-founder & head of brand Jason Peterson. "We believe our seltzers can … even replace alcoholic beverages as the 'cold session' beverage to enjoy and unwind with at the end of the day."
Cycling Frog was set up by Sequoia Price-Lazarus and Peterson, both of whom have been working in the cannabis sector since 2014.
Earlier this month, PepsiCo released an extension of its Rockstar Energy brand in the US that contains hemp seed oil.
Supply Chain Special – What's the impact on soft drinks? – Click here for a Just Drinks comment