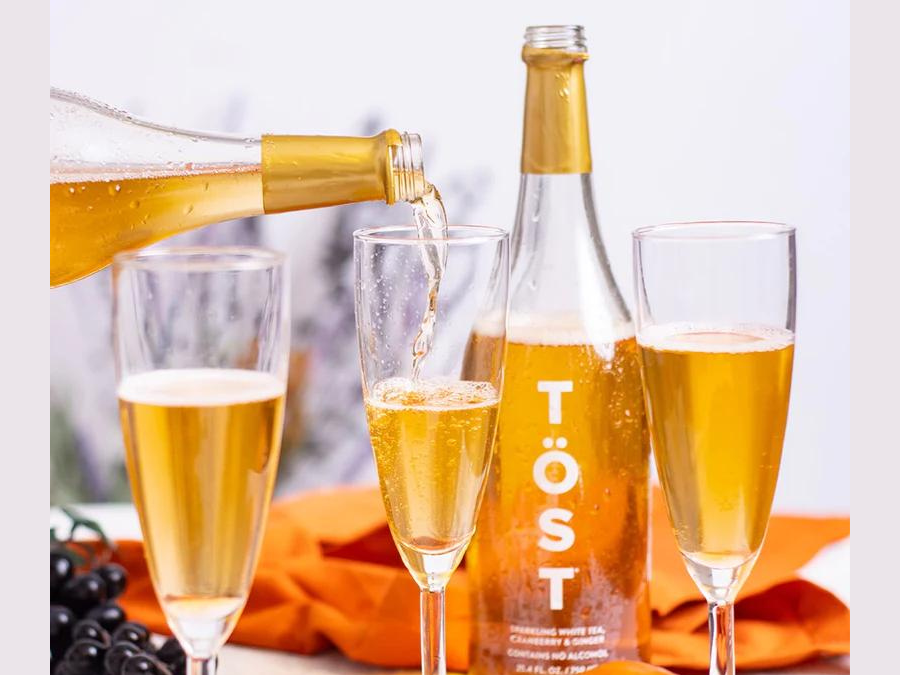 Constellation Brands has taken a minority stake in 'never-alcohol' sparkling beverage brand Töst.
The investment – for an undisclosed sum – was made through Constellation Brands' venture-capital arm Constellation Ventures.
Töst is a carbonated water, white tea and herb beverage that does not go through fermentation at any point during its production process.
Mallika Monteiro, chief growth, strategy and digital officer at Constellation Brands, said: "Our investment in Töst allows us to continue to optimise our higher-end portfolio by providing an alcohol-free beverage with a complex flavour profile for consumers that complements their lifestyle across a variety of occasions."
Two products, Töst and Töst Rosé, are both made with carbonated water and white tea. The brand is available in 40 US states and seven countries via major retailers and specialty stores.
Brooks Addington, Töst's CEO, said: "We believe our mutual consumer-centric focus and desire to deliver premium product experiences positions Töst for exponential growth in the coming years."
Last year, Constellation Brands CFO Garth Hankinson stated the group would be "disciplined" in its "pursuit" of M&A opportunities.
Hankinson said at the time: "We'll continue to pursue transactions that we believe are consumer-led, deliver growth momentum, provide compelling returns, fill portfolio gaps and offer synergy benefits."
Pointing to the group's recent deals in the last few years, Hankinson said the acquisitions of US wine brands Lingua Franca and My Favorite Neighbor would be a "good reflection of the type of transactions" it would be moving towards.
A key focus for the group recently has been shareholder returns and increasing the company's dividend in line with earnings.
Last year, Constellation's management struck a deal with the Sands family, which founded the company, to eliminate the group's Class B shares. This was done to give the board greater control, allowing it to allocate capital easily and focus on building shareholder value.