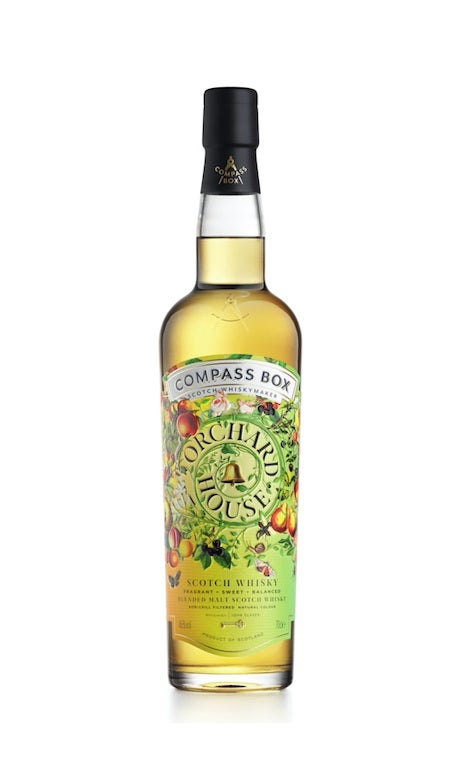 Compass Box, the Scotch whisky blender part-owned by Bacardi, has released a "fruit-forward" expression.
The 46%-abv Orchard House is the first Scotch from Compass Box to be made from liquid aged entirely by the company. Launching next month in the UK with an SRP of GBP42 (US$58) per 70cl bottle, the iteration joins Compass Box's core collection of blended malts.
According to the company, the new release "expands the spectrum of flavour" within Scotch and has a flavour profile that is a first for the Compass Box brand. The spirits in the recipe were taken from fruit-forward distilleries before being aged in a variety of casks including water-rinsed first-fill ex-Bourbon barrels, Oloroso Sherry-seasoned butts and French oak custom barrels.
Compass Box, which has been operating since 2000, became part-owned by Bacardi three years ago, when the group bought a "minority stake" from founder John Glaser for an unspecified sum.
Why drinks brand owners should jump at UN's private sector collaboration approach – sustainability spotlight