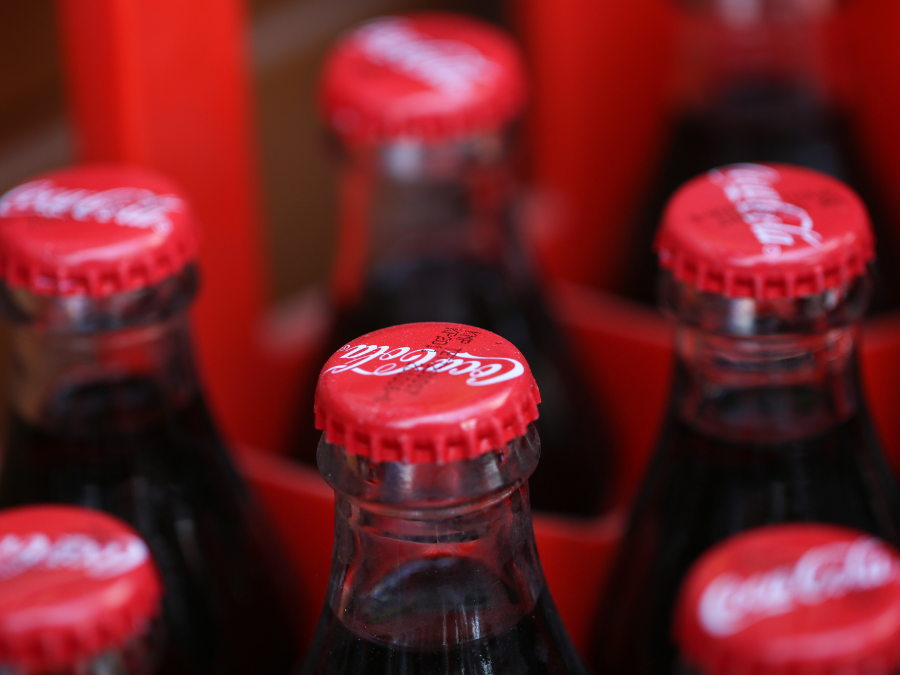 The Coca-Cola Co. today (26 July) lifted its forecast for annual underlying revenue in the wake of "strong" sales in the second quarter.
In 2022, the US drinks giant now expects to generate a 12-13% rise in revenue, on an organic basis. When Coca-Cola posted its first-quarter results in April, the company forecast growth of 7-8%.
The company expects to see its "comparable currency neutral earnings per share" rise by 14-15% in 2022, up from its April estimate of growth of 8-10%. It maintained its forecast for annual comparable EPS to increase by 5-6%.
During the Diet Coke owner's second quarter, which ran to 1 July, organic net revenue was up 16%. Coca-Cola said its organic revenue performance "was strong across operating segments".
It booked 12% growth in "price/mix" and 4% expansion in concentrate sales.
Coca-Cola's unit case volumes increased 8%. The company said the fact the growth in its concentrate sales was "behind" its case volumes was "largely due to the timing of concentrate shipments".
On a reported basis, Coca-Cola's net operating revenue rose 12% to $11.33bn.
"Our results this quarter reflect the agility of our business, the strength of our streamlined portfolio of brands, and the actions we've taken to execute for growth in the face of challenges in the operating and macroeconomic environment," chairman and CEO James Quincey said.
Second-quarter operating income fell 22% to $2.34bn amid "items impacting comparability" and the impact of exchange rates.
On a comparable, currency-neutral basis, operating income was up 15%. Coca-Cola's comparable operating margin stood at 30.7% in the second quarter, versus 31.7% the year previous. The company said its revenue growth was "more than offset" by the impact of the Bodyarmor acquisition, higher operating costs, an increase in marketing investment and the currency headwinds.
Net income attributable to shareholders was down 28% at $1.91bn.
AllianceBernstein analyst Callum Elliott praised the results. "Over the past couple of weeks, Coca-Cola has faced fears over FX headwinds, and a supposedly 'high-bar' after strong a strong PepsiCo Q2 raised expectations. Much like Armand 'Mondo' Duplantis, who continues to smash pole vault world records, Coke has flown well clear of this bar today. This is another absolute blockbuster of a quarter, with 16% organic revenue growth despite a four percentage point headwind from timing of shipments, making Pepsi's outstanding Q2 numbers look somewhat pedestrian."
Shares in Coca-Cola were up 1.14% at $62.90 in pre-market trading.