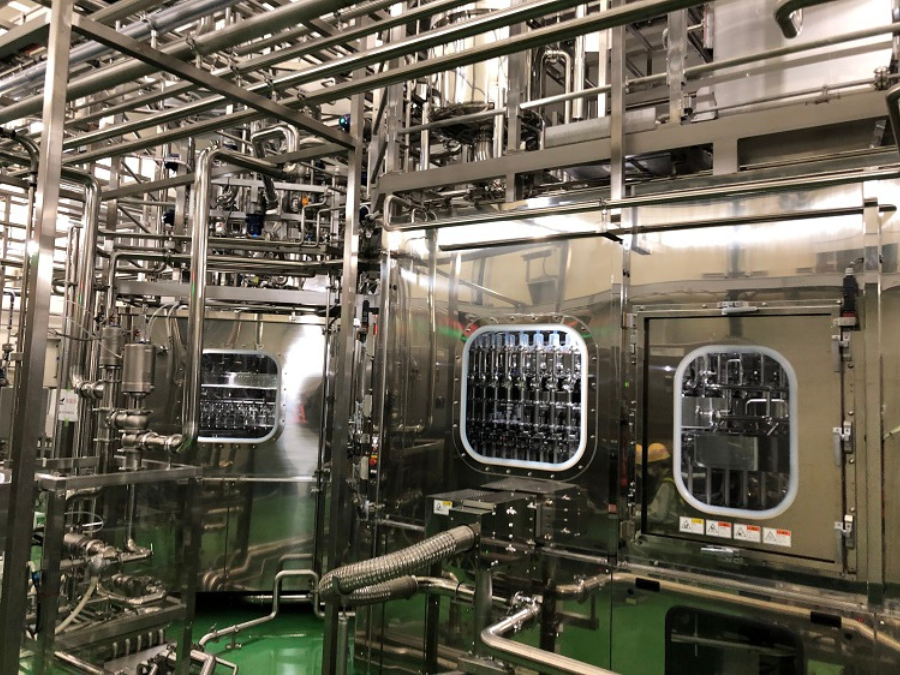 Coca-Cola Bottlers Japan (CCBJ) has built an aseptic production line at its plant in the city of Ebina.
CCBJ has expanded the plant to meet a growing demand for small PET bottle products. Once operational, the production line, the fifth in the factory, will be able to manufacture roughly 900 small PET bottles per minute.
The line is due to start operating in April. It will also be used to create Ayataka Cafe and Costa Coffee products. The Coca-Cola Co. acquired Costa for US$5.1bn in 2019.
A spokesperson for CCBJ said: "Through the operation of this new production line, we will further strive for the stable production and supply of small PET bottle products mainly for the Kanto region and other areas in eastern Japan. We are committed to continuously strengthening our supply system that delivers safe and secure Coca-Cola products."
Last year, the Japanese division of Coca-Cola opened an automated distribution centre further west in Akashi, where the company has a production facility.
The centre now houses the largest storage and shipping infrastructure in the entire CCBJ network. Starting operations in July, the site can store approximately 60,000 pallets and ship roughly 80 million cases per year.
CCBJ plans to integrate the sorting, picking and storage undertaken at sales sites across the region into the Akashi DC.
In 2020, the Japanese group announced it was undertaking a structural overhaul of the company that would result in a number of job losses. CCBJ offered roughly 900 employees voluntary redundancy packages. The group said the redundancies accelerate a "transformation to respond to the rapidly-changing business environment".
CCBJ has yet to report its financial results for 2022. In 2021, the company booked a 0.8% fall in revenue to JPY785.84bn (US$5.95bn). It made an operating loss of JPY21bn and a net loss attributable to the owners of the parent of JPY2.5bn.
In the first nine months of 2022, the group posted a 3.9% rise in revenue to JPY612.32bn. Its nine-month operating losses were JPY7.1bn. CCBJ filed a net loss attributable to the owners of the parent of JPY5.19bn.