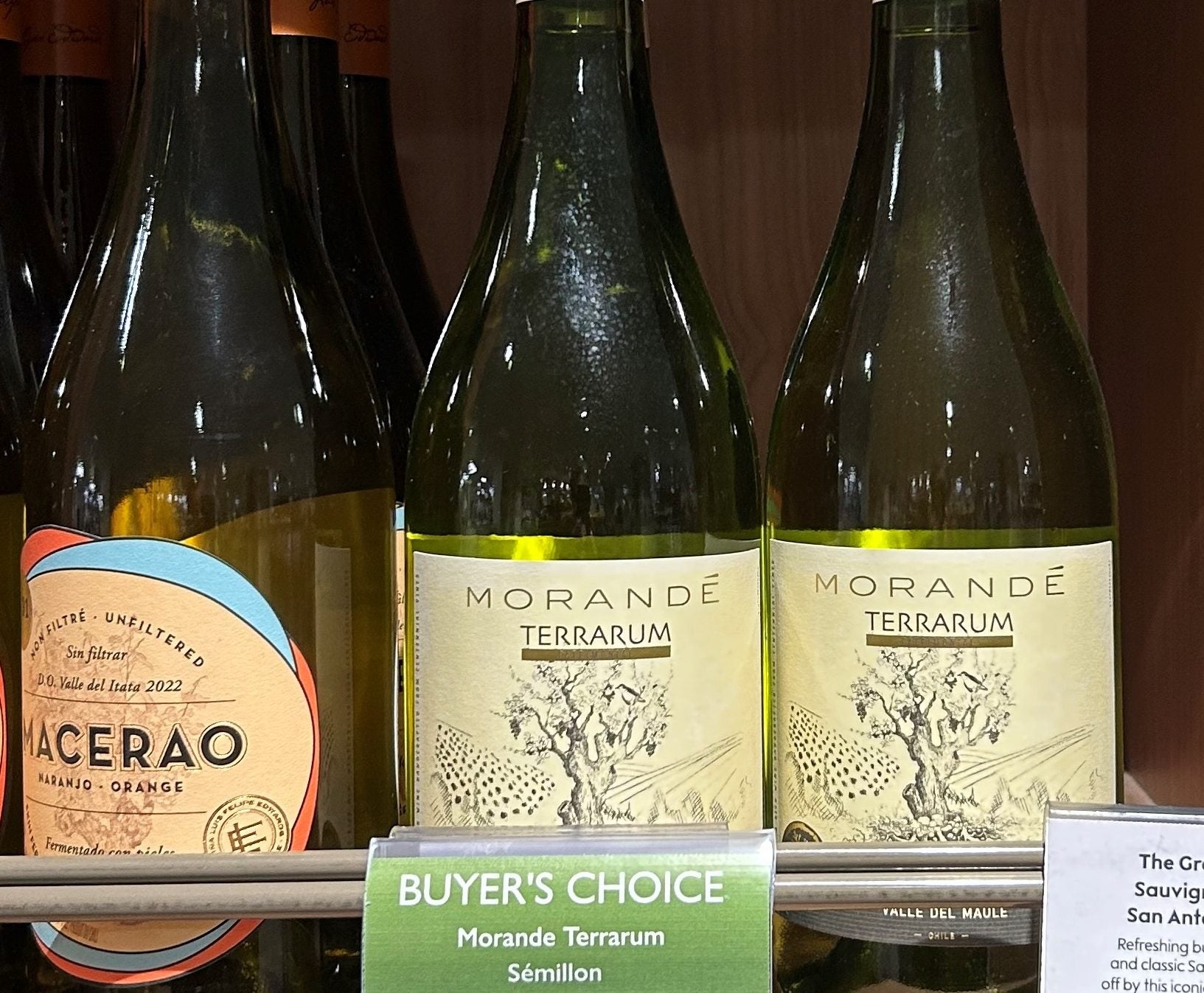 Chile-based Morandé Wine Group believes a new "innovation winery" will help the business gain a competitive edge outside the country's "mainstream" varietals.
The company, which sells in the Americas, Europe and Asia, has opened a new winery in Pelequén in the Cachapoal Valley in central Chile.
Morandé Wine Group's portfolio includes wines covering Chile's four principal varietals – Cabernet Sauvignon, Sauvignon Blanc, Chardonnay and Merlot – but the company does sell wine based on grapes for which the country is less well known, including Semillon, as well as blends such as Cinsault Pais.
Andrés Alvarado, Morandé Wine Group's export director, said the business would continue to offer the four main varieties and indicated the new facility could support innovation on those wines.
However, speaking to Just Drinks, Alvarado said the company was targeting drinkers' interest, particularly in the UK, in exploring new grapes and blends.
Doing so, he explained, would help Morandé Wine Group – which generated sales of $27m ($33.7m) in its last financial year – compete with larger Chilean wine exporters.
"We're trying to find a niche market for us at Morandé. If we just follow the mainstream, we're going to get lost in the forest. There are too many wineries trying to do the same," he said. "If we start focusing on the mainstream, that's a lost battle to us.
"We are trying to tap into consumers' curiosity and appetite for try new different wines. We have seen some customers aligning to those kinds of new wines, new styles, lighter styles, with a little bit higher acidity, where people are looking to drink their own bottle and not just one glass of wine. We're trying different kinds of grape varietals, too."
He added: "What we're trying to do now is to scale up those kinds of businesses, while keeping our mainstream varietals to support our innovation. We cannot lose that but our biggest push – our focus – is through innovation."
Morandé Wine Group's two main export markets
In the UK, which Alvarado describes as Morandé Wine Group's "number one market", the company has secured its first supermarket listing. Waitrose is selling the group's 2022 Morandé Terrarum Patrimonial Sémillon for a recommended retail price of £9.99. The business also has listings with Majestic and Direct Wines.
Asked if UK consumers would be ready to try out Morandé Wine Group's less familiar wines at the level of prices it was targeting, Alvarado pointed to the Semillon on sale at Waitrose ("at a promotional price, down to £7.99, a great price"), as well as a Gewürztraminer and a Pais on sale at Majestic "again below £10".
He added: "We have the Carignan at Laithwaites, too, just slightly above £10. I think that's affordable innovation. Of course, it's really challenging to try to promote new varietals. I think in the UK where you have a higher consumption per capita of wine, people are more forward-thinking."
The bulk of Morandé Wine Group's annual sales are generated outside Chile, with its home market accounting for £2m of sales.
In the US, which Alvarado describes as an "important market", the company tailors its innovation accordingly, with AOX – a Cabernet Sauvignon blend high in polyphenols and antioxidants – and other wines developed to be paired with Hispanic cuisine.
The new winery, he explains, can improve Morandé Wine Group's reputation with US wine critics, whose scores are closely watched by consumers.
"The US consumer is also very led by points," Alvarado said. "It's different from the UK in the United States because they are a bit behind on the wine education curve. They are trying to seek some objective signalling and that comes from points. The winery will give us that curiosity for the wine critics to try our wines."
The US can also provide an opportunity for Chile's winemakers to tap into the growing demand for a grape variety that is less mainstream in that market than across the Atlantic.
"In North America, the difference from the United Kingdom is that they're recently discovering the Sauvignon Blanc, so the growth of the Sauvignon Blanc in the United States has been massive in the last five years," he said. "I think now it is the third most consumed grape variety in the US and that means a huge opportunity for Chile as a provider of Sauvignon Blanc."
Alvarado said Morandé Wine Group, which is owned by Yarur Group, a Chilean conglomerate, is Chile's 15th largest wine exporter, with its volume sales at around one million cases.
However, he underlined the company had the capacity in place to take volumes to 3.5m cases. Asked if the business expects to be able to use the extra capacity in the future, he said: "One hundred per cent. We're growing really quickly. The growth that we have had over the last three years has given us a lot of confidence, not only us but also the owners and they're investing into the winery.
"We're really confident to be into the top ten. We're aiming to be in the top ten I will say within the next few years. I wouldn't pin down a date but I will say within the next years."
Asked what Morandé Wine Group's sales forecast is for 2023, Alvarado added: "We don't have that yet. We're usually double-digit growth. That's what we've been having and that's what we're aiming [for]."