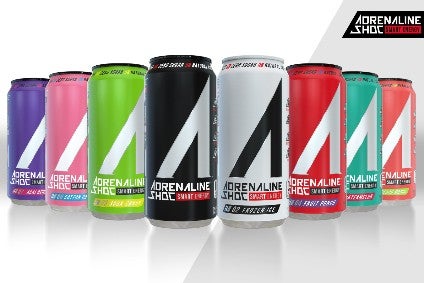 US energy drinks brand owner Celsius has filed a lawsuit against Keurig Dr Pepper, accusing its partner brand, A Shoc, of imitation.
In documents filed last week, Celsius has alleged that the packaging for A Shoc Accelerator intentionally copies its own range of energy drinks and confuses consumers. The lawsuit also claims that A Shoc Accelerator's claims of being able to boost metabolism mimic those of Celsius but with no supporting scientific evidence.
Celsius said A Shoc is using "false and fraudulent unproven dietary supplement claims". The lawsuit was filed against both KDP and brand owner A Shoc Beverages.
A spokesperson for KDP did not respond to a request for comment, while A Shoc Beverages could not be reached for comment.
A Shoc was created by Lance Collins, the beverage industry entrepreneur behind brands including Fuze Tea and Core Hydration. In 2019, KDP invested equity in the natural energy brand to become its US distributor. The brand launched in the US in February and is marketed as a plant-based "thermogenic beverage". According to the A Shoc website, Accelerator contains a "proprietary thermogenic blend" and "is an easy and great solution to give your metabolism a boost and help you burn more calories".
In this week's lawsuit, Celsius, which is based in Nevada, claims its own energy drinks are scientifically proven to raise metabolism and "burn more than 100 calories per can". In contrast, according to Celsius, "A Shoc and KDP lack competent and reliable scientific evidence to support the claims for A Shoc Accelerator that the product 'accelerates metabolism' or is 'thermogenic'".
Why energy and functional drinks should be wary of coffee's renewed attack on the caffeine occasion – Click here for a just-drinks comment
Free Whitepaper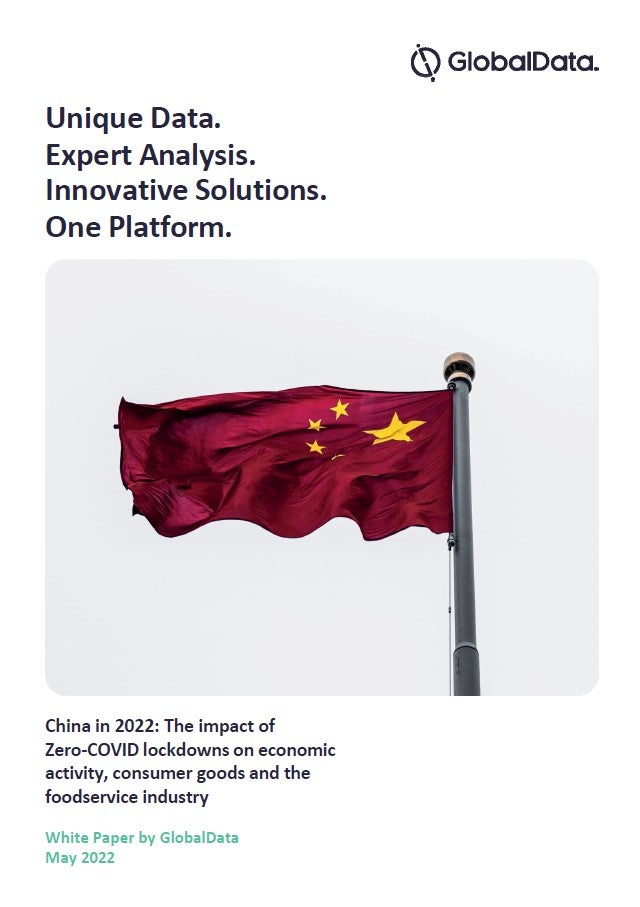 What is the impact of China's Zero-COVID lockdowns on economic activity, consumer goods and the foodservice industry?
While wanting to protect the country from being overwhelmed by Omicron, China's adherence to a Zero-COVID policy is resulting in a significant economic downturn. COVID outbreaks in Shanghai, Beijing and many other Chinese cities will impact 2022's economic growth as consumers and businesses experience rolling lockdowns, leading to a slowdown in domestic and international supply chains. China's Zero-COVID policy is having a demonstrable impact on consumer-facing industries. Access GlobalData's new whitepaper, 
China in 2022: the impact of China's Zero-COVID lockdowns on economic activity, consumer goods and the foodservice industry
, to examine the current situation in Shanghai and other cities in China, to better understand the worst-affected industry sectors, foodservice in particular, and to explore potential growth opportunities as China recovers. The white paper covers:
Which multinational companies have been affected?
What is the effect of lockdowns on foodservice?
What is the effect of lockdowns on Chinese ports?
Spotlight on Shanghai: what is the situation there?
How have Chinese consumers reacted?
How might the Chinese government react?
What are the potential growth opportunities?
by GlobalData