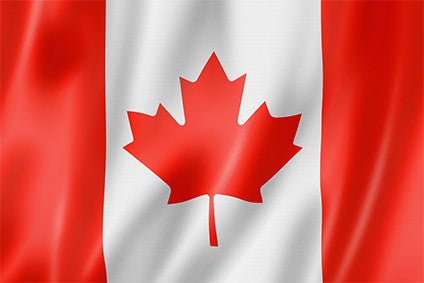 Catoctin Creek Distilling Co has kicked off its Canadian debut, rolling out three Roundstone rye whiskies to Alberta.
The Virginia-based craft distiller, which is part-owned by Constellation Brands, has partnered with Evergreen Beverage Canada to handle distribution in the province, which also includes nationwide availability via mail order. The Alberta line-up comprises Roundstone Rye 80 Proof, Roundstone Rye 92 Proof Distiller's Edition and Roundstone Rye Cask Proof.
"Canada has been a market that has been on our radar for quite some time," said co-founder & GM Scott Harris. "As we begin to explore sales with our northern neighbour, we felt Alberta was a good market to start. The province has more progressive liquor regulations, and an eager market for American whiskey."
Evergreen president Trace Hanlon added: "Though we are starting in the province of Alberta, the ultimate plan is for distribution across the entire country of Canada. Catoctin is exactly the type of 'true-craft' brand that customers are eager to obtain in Canada."
Eight years after commencing operations, Catoctin Creek sold a minority holding to Constellation in 2017. As well as the Roundstone rye whisky portfolio, the company also produces gin as well as brandy, the latter on a seasonal basis. The transaction came shortly after Constellation also bought into Bardstown Bourbon.
What lasting impact will COVID have on the luxury spirits market? – Click here for a Just Drinks comment