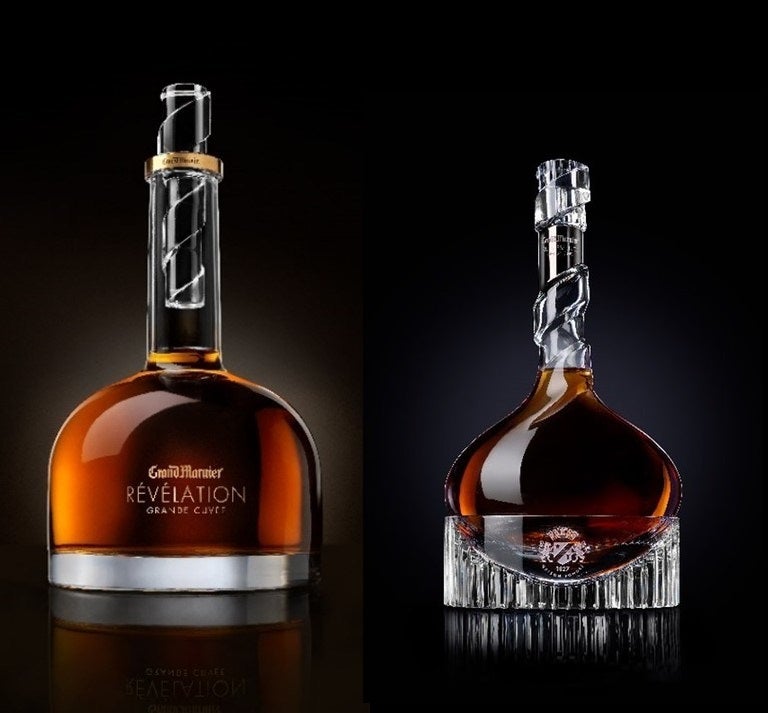 Category – Spirits, Cognac
Available – From this month
Location – Global, available through off-premise spirits specialists
Price – SRP of US$3,500 (Quintessence) and $700 (Révélation) per bottle
Campari Group has unveiled two high-end Cognacs from its Grand Marnier brand.
Grand Cuvees Quintessence and Révélation have been created using a rediscovered recipe that features bigaradia oranges macerated in Cognac. Launching this month, Quintessence will consist of 1,000 units, comprising a Baccarat decanter, in its first year and will be available in selected markets.

Révélation, meanwhile, also uses bigaradia oranges, but is not available in the same packaging as its sibling.
"Each was exclusively selected from Grande Champagne and carefully aged in Paradis, the personal reserves of the Marnier Lapostolle family cellar," according to the company.
Campari acquired Marnier-Lapostolle in 2016 for $760m and relaunched the Grand Marnier brand a year later, with an eye on the booming cocktail culture in the US.
The future of wine & spirits – Bob Kunze-Concewitz, CEO of Campari Group, shares his predictions for 2022