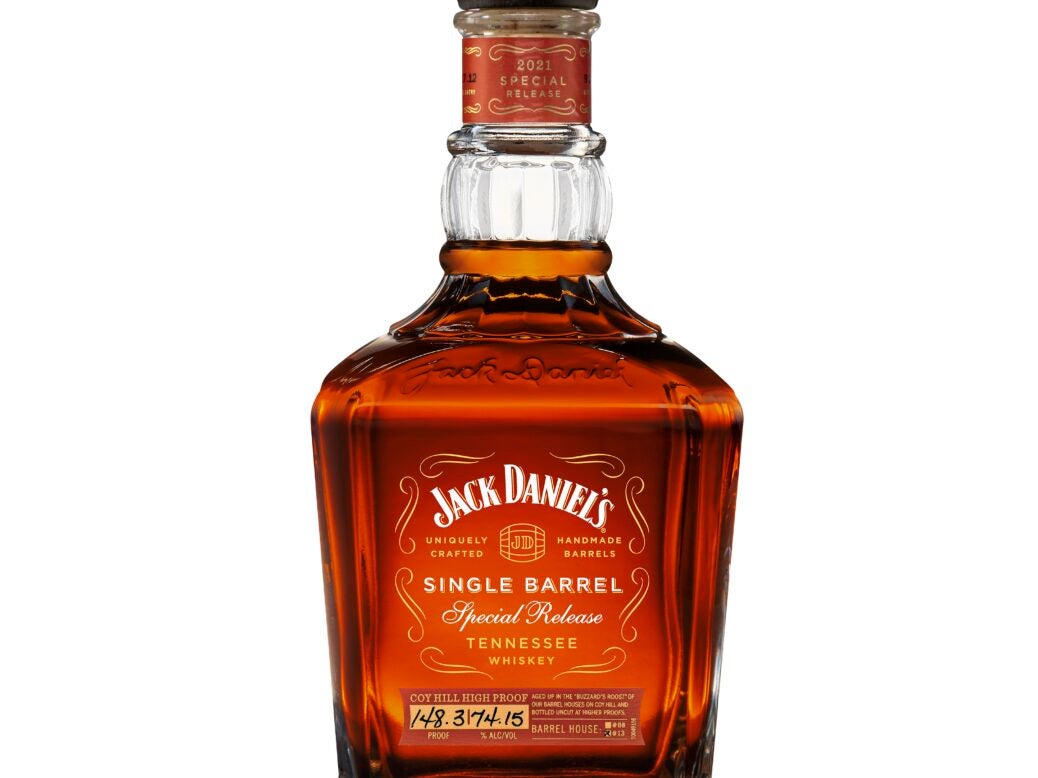 Category – American whiskey, 68.7-74.15% abv
Available – From this month
Location – US
Price – US$70 per 75cl bottle
Brown-Forman has released a Jack Daniel's with the highest proof in the Tennessee whiskey brand's history.
Jack Daniels Coy Hill High Proof is bottled at proof points ranging from 137.4 up to 148.3. That means the abv ranges from 68.7-74.15%.
The single barrel special release has such a high alcohol strength that Brown-Forman recommends the bottle remain upright expect when being poured. A spokesperson told Just Drinks that given the proof level, there is a "higher potential for it to leak if placed on its side".
Jack Daniel's master distiller Chris Fletcher said: "The Coy Hill High Proof is all about pushing the limit for single barrel maturation to create one of our boldest, most innovative whiskeys we have ever released,"
Over the weekend, Brown-Forman praised US authorities after they negotiated an end to the European Union's retaliatory tariffs on American whiskeys. The company said more work must be done to remove similar levies still in place in the UK.
Why UK tax changes on spirits are also playing out in the US – Click here for a Just Drinks comment