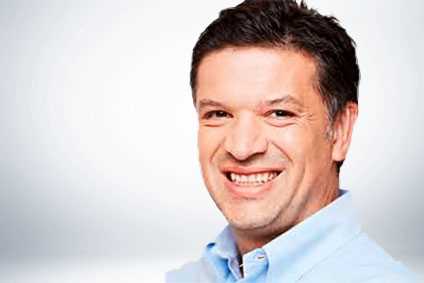 Carlos Brito, the CEO of world's biggest brewer Anheuser-Busch InBev, is to step down after 15 years at the helm.
Brito, who oversaw a period of massive expansion at A-B InBev including the US$103bn purchase in 2016 of rival SABMiller, will relinquish his post at the end of June, the company announced today. He will be replaced by Michel Doukeris, the head of A-B InBev's North American operations and considered the leading candidate to be Brito's successor.
Details of Brito's future plans after he steps down on 30 June were not disclosed.
Today's announcement comes eight months after the latest round of speculation on Brito's future. In early September, the brewer declined to comment on reports that a recruitment company had been selected to consider external candidates for the CEO role, with Doukeris touted as the front-runner from within the group.
Rio de Janeiro native Brito, 61, started his A-B InBev journey at AmBev, the Brazilian company that would eventually swallow up the Belgian owner of Stella Artois, Interbrew, and US Budweiser brewer Anheuser-Busch in a series of mergers. As CEO of AmBev, a position he took over in 2004, and later InBev Brito played significant roles in both of the mergers and in 2008 he took on the top job at the newly-formed A-B InBev.
In 2016, Brito spearheaded the takeover of SABMiller, one of the largest corporate acquisitions in history. When the purchase was completed, A-B InBev brewed about one-third of all the beers consumed around the world.
Brito also led smaller changes at A-B InBev. During his leadership, the company bought a number of craft breweries around the world to help mitigate long-term challenges to mainstream lagers such as Budweiser and Bud Light. Brito also announced in 2015 a strategy to grow A-B InBev's no- and low-alcohol beer brands to account for one-fifth of global volumes by 2025.
Commenting on his planned departure, Brito said: "I am very proud of being part of this team of 164,000 colleagues around the world that have been on our journey. It has been an honour and privilege to work with such a talented group of individuals as we built this global company based on strong values and our unwavering commitment to excellence, quality, consumers and communities. I am very excited about the future of our business under Michel's leadership and congratulate him on the appointment as CEO of this amazing company."
In morning trading, A-B InBev's stock price was up about 5% following news of Brito's exit and the company's 17% increase in first-quarter sales.
Beer industry analyst Trevor Stirling said Brito's departure "should not come as a shock" after last year's reports on a possible succession. Stirling also said the timing makes sense as A-B InBev "needed a fresh growth-oriented direction".
"Brito has clearly laid the ground work for this shift to growth but Michel seems very well placed to take it forward," the analyst added. "And with A-B InBev rapidly emerging from the COVID crisis, the stars seem aligned."
How Anheuser-Busch InBev's Carlos Brito changed the drinks industry like no other – Click here for a comment