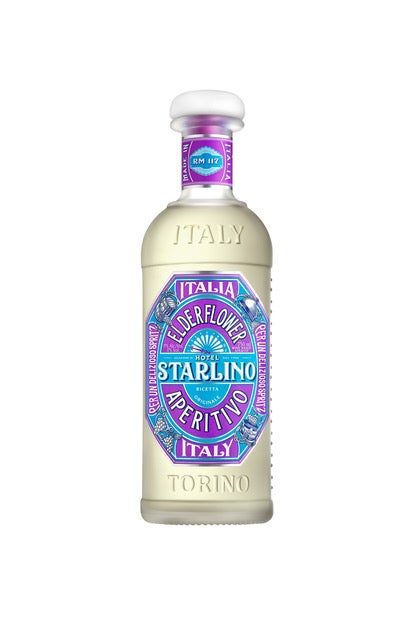 Category – Aperitif, 17% abv
Available – From this Summer
Location – The UK, available through selected off-premise outlets and online via Amazon
Price – SRP of GBP23 (US$32) per 75cl bottle
Biggar & Leith has added a fourth expression to its Hotel Starlino line of Italian aperitivos.
The company, which offloaded the Malfy gin brand to Pernod Ricard just over two years ago, will roll out Starlino Elderflower in the UK in the coming weeks. The aperitif joins Rosé, Arancione and Rosso, all of which debuted internationally last April.
Made using elderflower sourced from Italy, the expression is packaged, like its forebears, in frosted glass bottles that feature ceramic and wooden closures designed to look like old-style hotel doorknobs.
"We have been really pleased with the reception of Starlino Orange, Rosé and Rosso Vermouth and Aperitivos," said Biggar & Leith founder Elwyn Gladstone. "We are looking forward to continuing the Summer of the spritz with our new Elderflower Aperitivo."
The Starlino range is produced at the Hotel Starlino distillery in Piedmonte in the north-east of Italy.
Talking shop – Is voice shopping the next frontier of online retail? – consumer trends