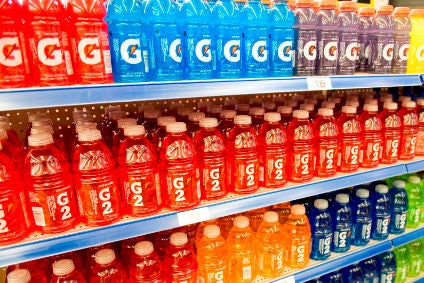 PepsiCo Beverages North America Q3 sales climb 3% to US$5.96bn
Volumes dip 1% for the unit in three months to end of September
Nine-month PBNA sales come in flat at +0.5% – $15.77bn – on 2% volumes dip
Group sales rise 4.2% in three months, +3.6% in YTD
PepsiCo's North America drinks division has seen its latest set of results return to growth after a tough prior period.
Almost three months after posting a 1% decrease in sales for the first six months of 2020, PepsiCo Beverages North America this week delivered a top-line lift of 3% in the three months to the end of September. While the unit's volumes were down 1%, the decline was slower than the 3% slide in the first half.
PepsiCo's drinks volumes in North America were juxtaposed, with its CSD portfolio down 3% and non-carbonated brands up by the same amount. Both Gatorade and the groups' energy drinks stable were credited with driving the non-carbonate volumes.
Elsewhere, in geographical terms, Latin America's drinks volumes fell 7%, with Colombia and Argentina's strong showings being offset by Honduras, Guatemala and Mexico. Europe, meanwhile, boasted an 11% beverage volume jump, thanks to Germany, France, Russia and the UK. India had a tough quarter, down double digits, although Nigeria enjoyed mid-single-digit volumes growth.
CEO Ramon Lagurta
"Despite the ongoing volatility and complexity in our operating environment, I believe our third-quarter performance reinforces the diversification of our portfolio [and] the resilience and agility of our teams across every continent … .
"These results reflect … a significant improvement in our global beverage business."
On outlook, the company is projecting a 4% increase in sales from 2020.
To view PepsiCo's Q3 results statement, click here.
The rise of adaptogens – the continued evolution of health & wellness in soft drinks – Click here for a just-drinks comment
Free Whitepaper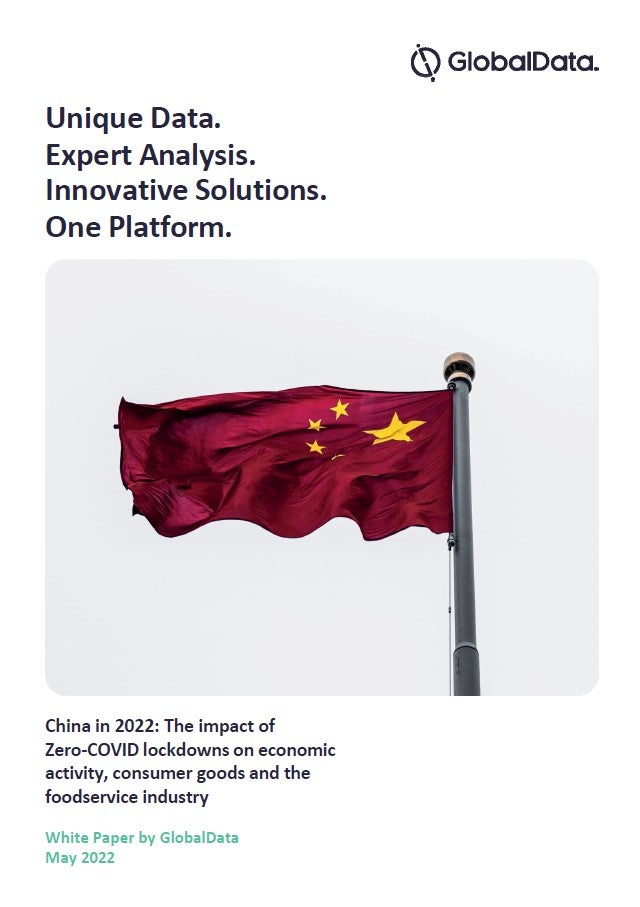 What is the impact of China's Zero-COVID lockdowns on economic activity, consumer goods and the foodservice industry?
While wanting to protect the country from being overwhelmed by Omicron, China's adherence to a Zero-COVID policy is resulting in a significant economic downturn. COVID outbreaks in Shanghai, Beijing and many other Chinese cities will impact 2022's economic growth as consumers and businesses experience rolling lockdowns, leading to a slowdown in domestic and international supply chains. China's Zero-COVID policy is having a demonstrable impact on consumer-facing industries. Access GlobalData's new whitepaper, 
China in 2022: the impact of China's Zero-COVID lockdowns on economic activity, consumer goods and the foodservice industry
, to examine the current situation in Shanghai and other cities in China, to better understand the worst-affected industry sectors, foodservice in particular, and to explore potential growth opportunities as China recovers. The white paper covers:
Which multinational companies have been affected?
What is the effect of lockdowns on foodservice?
What is the effect of lockdowns on Chinese ports?
Spotlight on Shanghai: what is the situation there?
How have Chinese consumers reacted?
How might the Chinese government react?
What are the potential growth opportunities?
by GlobalData