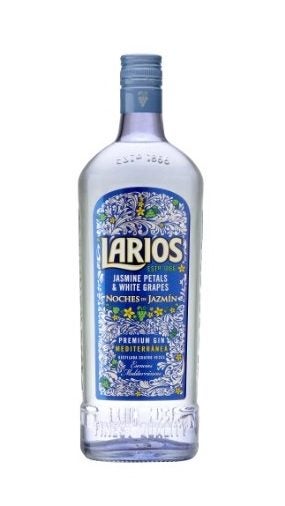 Following on from Larios Provenzal about 19 months ago, Larios Noches De Jazmin is a limited edition bottling that features jasmine and Mediterranean flora among its botanicals. The gin hits the GTR channel next week, initially in Spain through an arrangement with store operator Dufry.
With an SRP of EUR17.35 (US$21) per bottle, the expression will be available from 1 June at airports in Alicante, Barcelona, Madrid and Malaga. Although limited in number, a spokesperson for the brand declined to provide further details on availability.
"This represents the next iteration of the successful flavour line extensions from Larios, following Provenzal in 2019, in this case fully co-created with our colleagues at Dufry," said Beam Suntory's GTR brand marketing director, Manuel Gonzalez. "I can't wait to see this new launch in action during the next few months in airports across Spain."
As well as Larios, Beam Suntory owns Sipsmith gin, acquiring the London-based brand almost five years ago.
Is Plymouth Gin the unluckiest spirits brand ever? – Click here for a Just Drinks comment