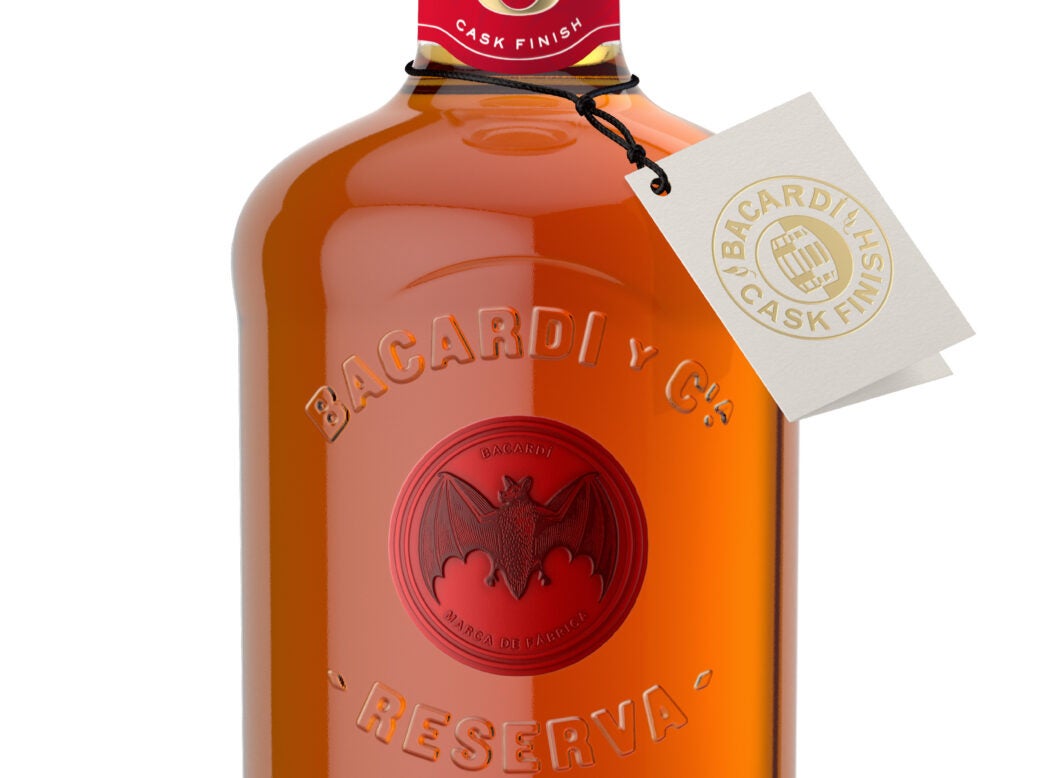 Bacardi is kicking off a series of rums using its Reserva Ocho iteration as a base.
Launching in the US next month, Bacardi Reserva Ocho Sherry Cask Finish will be the first in the five-strong line that will be released annually in limited numbers. The debut expression has been matured in American oak barrels for between eight and 12 years before spending two months in an Oloroso Sherry cask.
The rum carries an SRP of US$32.99 per bottle and an abv of 40%.
"This is our first innovation for the Premium range since the portfolio first launched in 2018, and we are excited to introduce four more innovations over the course of the next four years," said Bacardi North America's VP, Lisa Pfenning. "We have seen an increased popularity in premium rums throughout the years, namely sipping rums … . Not only will the taste appeal to rum drinkers, but we believe that whiskey drinkers will find themselves reaching for a bottle of Bacardi Reserva Ocho Sherry Cask Finish as well."
Supporting the launch will be Bacardi's entry into non-fungible tokens (NFTs). The token, comprising photos taken by celebrity photographer Cam Kirk that are "interlaced with digital effects and interactive motion graphics", will go on sale at the start of next month for two weeks.
Anheuser-Busch InBev upped its NFT activity last month, partnering with VaynerNFT, a business that aims to create new revenue streams for IP owners through NFTs, for its Budweiser brand in the US.
Talking shop – Is voice shopping the next frontier of online retail? – consumer trends