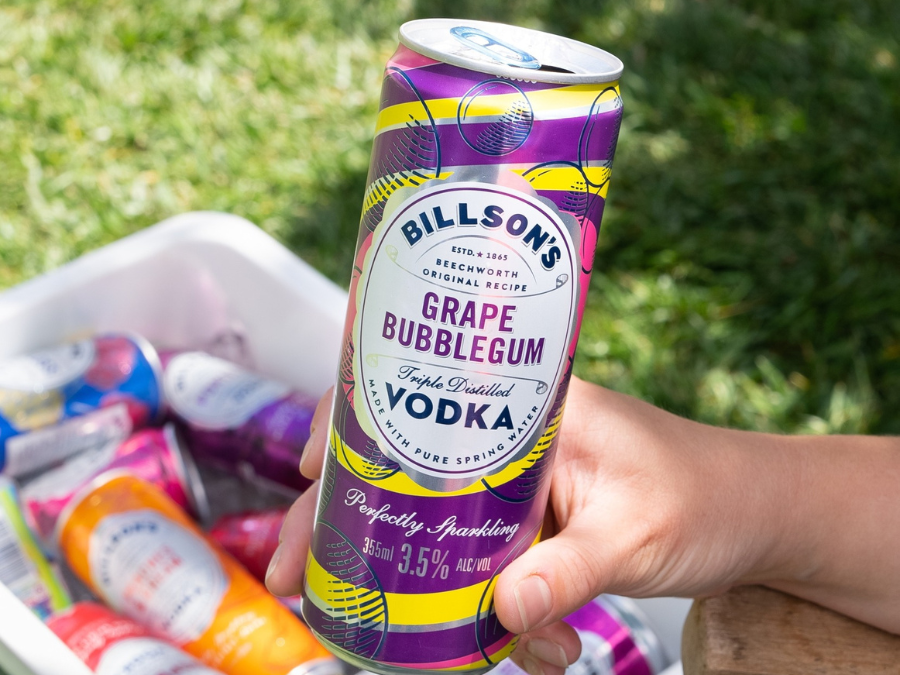 Australian drinks group Billson's Beechworth has breached the country's marketing code, with officials judging the design of its vodka cans appeals to minors.
The Alcohol Beverages Advertising Code (ABAC) panel said the cans had a "strong or evident appeal to minors", with the colours and names of soft drinks products typically consumed by those under the legal age for drinking alcohol.
The complaint regarded products with names such as "Banoffee", "Berry Jelly", "Grape Bubblegum", "Rainbow Sherbet", and "Tropical Punch".
"As a parent of children in this age demographic the flavours/colours and descriptions of cordials are the same as the vodka drinks as well as soft drinks for consumption," the complaint to ABAC that sparked the ruling read.
Billson's Beechworth accepted the final determination and responded to ABAC in an email: "We accept the panel decision and will work to resolve as quickly as possible."
The ABAC panel said the packaging should not have had multiple bright colours in eye-catching designs and that the descriptions "bubble gum" and "sherbet", are both confectionery items commonly consumed by children. It also said the term 'rainbow' elevates the appeal of the rainbow sherbet product to minors, while the use of the names "bubble gum" and "sherbet" would likely contribute to an illusion of a smooth transition to an alcohol product for those younger consumers.
"Taken as a whole, a reasonable person would conclude that the packaging has strong or evident appeal to minors," the panel said.
The ABAC panel explained that a "strong or evident appeal to minors" means a product is:
likely to appeal strongly to minors;
specifically targeted at minors;
having a particular attractiveness for a minors beyond the general attractiveness it has for an adult;
uses imagery, designs, motifs, animations or cartoon characters that are likely to appeal strongly to minors or that create confusion with confectionery or soft drinks;
or uses brand identification, including logos, on clothing, toys or other merchandise for use primarily by minors.
The panel added: "It is the overall impact of marketing communication of products rather than an individual element that shapes how a reasonable person will understand the item."
This is the second time Billson's Beechworth had breached the code. The previous instance was caused by vodka product names such as 'Fairy Floss', 'Creamy Soda' and 'Toffee Apple' and 'Fruit Tangle'.