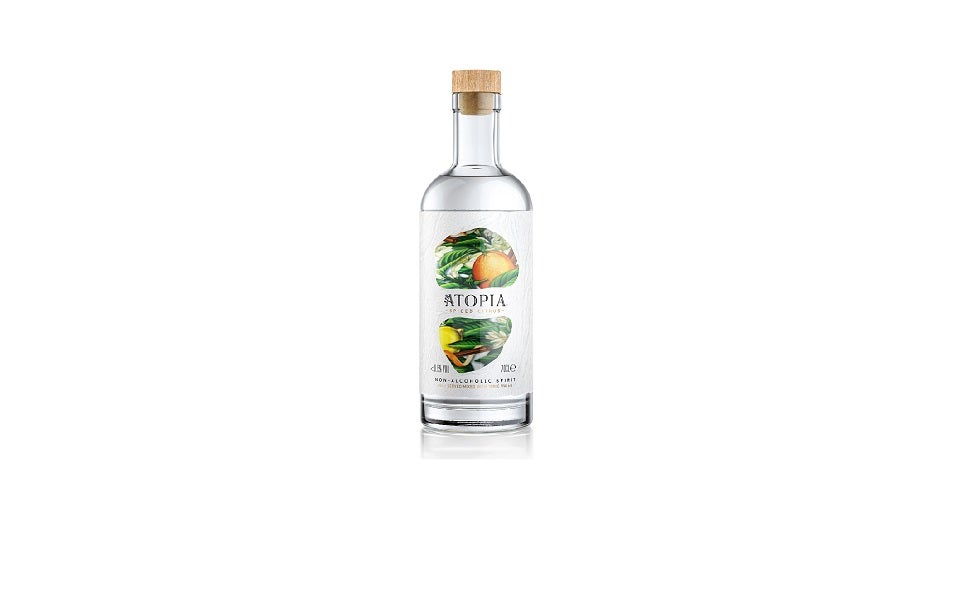 William Grant & Sons has launched its Atopia low-alcoholic spirits brand into the Global Travel Retail (GTR) channel.
Atopia is available from this week at Frankfurt, Amsterdam, Hamburg, Berlin and Copenhagen airports at an SRP of EUR29.68 (US$33.94) per bottle. The roll-out has been facilitated via German GTR distributor Gebr Heinemann.
Atopia, which was first launched in 2019 in Spiced Citrus and Wild Blossom flavours, is the first 'ultra-low alcohol' spirit from the company, bottled at 0.5% abv.
"We are very excited to be the first to launch Atopia into the duty free marketplace," said Gebr Heinemann's purchasing director for liquor, tobacco & confectionery, Ruediger Stelkens. "We see lots of potential in this category – we plan on building up our no- & low-alcohol offer with a diverse range of spirits and wines to cater for this growing market."
In November, a survey commissioned by William Grant revealed that 78% of UK respondents between the ages of 25 and 40 felt a pressure to drink alcohol in social situations. 
The future of no- & low-alcohol beverages – Julia Kessler, co-founder of Nix & Kix, shares her predictions for 2022