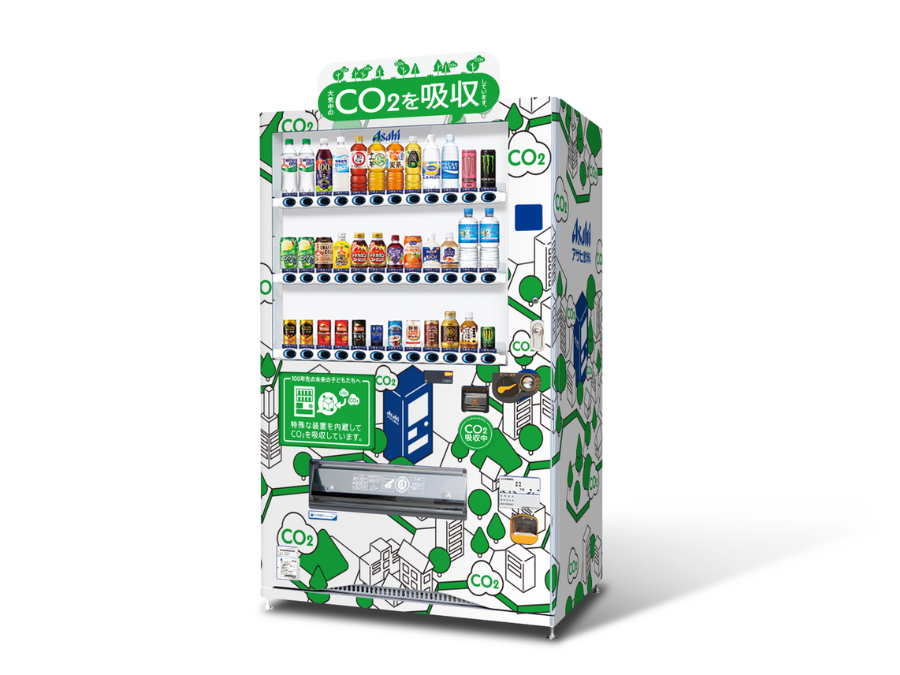 The soft drinks arm of Asahi Group Holdings is to launch a trial of new vending machines in Japan capable of absorbing CO2 from the atmosphere.
Asahi Soft Drinks, the Japanese group's dedicated non-alcoholic division which owns brands including Calpis and Wonda, said it will utilise the absorbed carbon dioxide as an "industrial raw material in fertilisers, concrete" and other products.
In June, Asahi Soft Drinks will begin installing the unique vending machines which will work similarly to conventional machines, with the key difference of being capable of filtering and absorbing CO2.
The experiment will begin with about 30 units installed in the Kanto and Kansai regions of Japan.
The patent pending design is the first of its kind in Japan. Asahi is aiming for the machines to be fully operational from 2024.
Asahi said each machine is capable of offsetting 20% of the CO2 emissions generated from the production of the electricity they require to operate.
The group added it is planning on developing fully carbon-neutral vending machines in the future.
Asahi plans to use the absorbed CO2 as a raw material in "various industrial applications, through co-creation with local governments and businesses".
It gave examples including boosting soil carbon sequestration rates by blending absorbents into fertilisers sprayed onto soil, in addition to using absorbed CO2 as an additive in concrete as a way of restoring what it terms "blue carbon ecosystems", in marine environments.
In Asahi's TCFD report (Task Force on Climate-related Financial Disclosures) published in 2021, the group's targets for Japan included reducing CO2 emissions every year by 1% or more over the previous year.
In the report, Asahi stated: "We will invest over Y50 billion ($373.68m) by 2030 as a measure to reduce CO2 emissions based on Asahi Carbon Zero in order to reduce impacts, such as the impact of a carbon tax on production costs."
On a global scale, the group hopes to reduce its CO2 emissions to zero by 2050, as part of the Asahi Carbon Zero target.