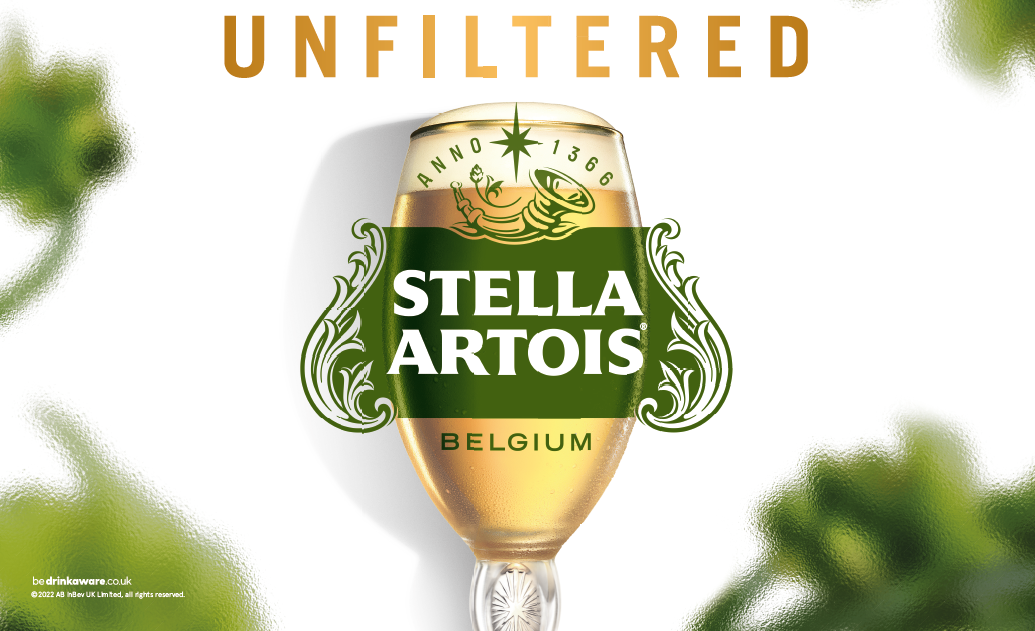 Category – Beer, lager, 5% abv
Available – From this week as a limited release, wider roll-out in April
Location – The UK, initially in Asda stores ahead of off-premise expansion
Price – Not specified, available in six- and 12-packs of 33cl cans and 66cl individual cans
The UK division of Anheuser-Busch InBev is launching Stella Artois Unfiltered in the country this month.
The brand extension, which debuted last month on the 'Perfect Draft' platform in 6-litre kegs, will be an Asda-exclusive until April. Subsequently, the 5% abv lager – standard Stella Artois has a 4.6%, abv – will be released in the wider off-premise channel.
"With unfiltered lager taking Europe by storm and hazy beer becoming hugely popular in the craft segment, we are looking forward to bringing something new to the world lager category," said Budweiser Brewing Group UK&I's off-trade sales director, Mark Wingfield. "Stella Artois Unfiltered provides retailers with an innovative product and super-premium, fully recyclable paperboard packaging
"Stella Artois is the ideal brand to grow the unfiltered category in the UK with the lager becoming synonymous with taste and quality."
Last year, Heineken acquired the Australian licences for Stella Artois and Becks. The licences had previously been obtained by Asahi in a deal with A-B InBev. Heineken now acts as the distributor for both within the Australian market.
Why brand owners' online activity needs to align with environmental credentials – Consumer Trends