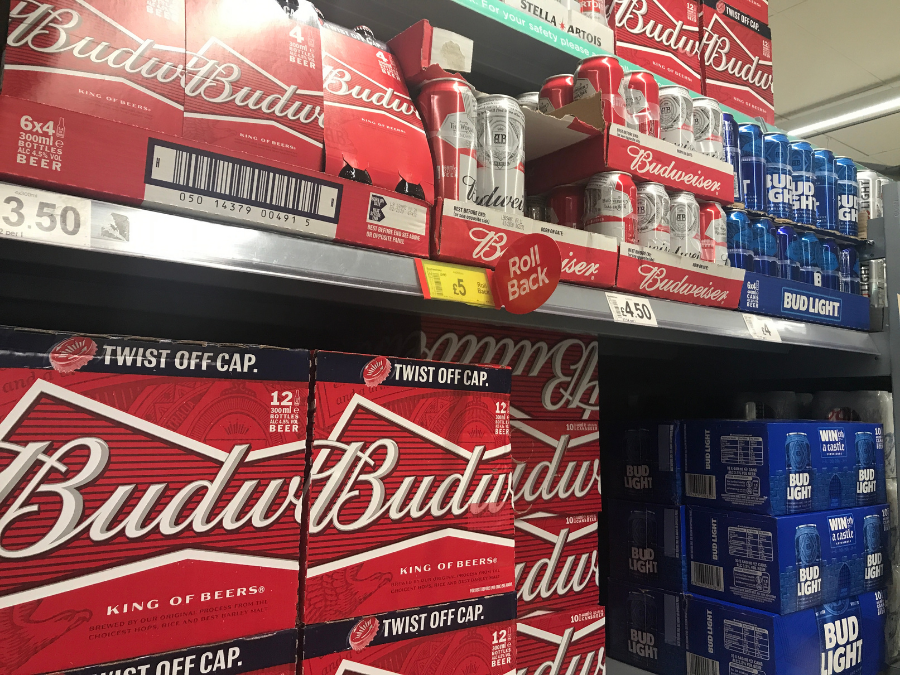 Strike action has begun at Anheuser-Busch InBev's UK division's Salmesbury site, where workers said pay talks "collapsed" this week.
GMB union members at the UK plant will remain on strike till 22 October. Union representatives claimed the Budweiser brewer does not have "any real desire" to bring the pay dispute to a resolution and that beer stocks for the Christmas trading period could be impacted.
Last August, roughly 275 members of the union walked out of Budweiser Brewing Group's (BBG) factory in Samlesbury, having rejected a 3% annual pay raise offer that it called "derisory". This month's strike action has been sparked by another par-rise offer and rejection. GBM claims the brewing group only "upped their offer by GBP 250 (US$283) for 2023."
BBG said last month that the rejected offer was a 3% pay increase in 2022 and 2023, to be followed by a one-off payment of GBP 1,250 in 2022 and 2023.
GMB organiser Stephen Boden said: ''The work force is losing confidence in the management team. Workers are now on strike until Saturday. This industrial action will impact all departments and shifts across the site and carries the risk of a Christmas beer drought.
"Budweiser continues to ignore workers and put profit before people with this derisory pay offer. Workers are rightly angry. But it's not too late for management to listen to workers and get back round the table with us to work out a fair deal."
This week's strike is the third industrial action to take place at the Samlesbury facility in the past year. Roughly 225 workers voted to drop tools and walked off site in May. The Samlesbury plant brews Budweiser, Stella Artois, Boddingtons. Export Pale Ale and Becks for Anheuser-Busch InBev's UK division.
A spokesperson for the Budweiser Brewing Group told Just Drinks that the: "Budweiser Brewing Group has a positive and long-standing relationship with the GMB, however despite open negotiations, the GMB have confirmed continued industrial action at our Samlesbury brewery. We are disappointed that the ACAS conciliation process has not been successful, and continue to work towards a solution. Our people are our greatest strength, and as such we are proud to offer a competitive package – wages in the Brewery are in the top 10% for the region.
"We've made significant investments in Samlesbury which have resulted in further innovation and automation, additional skills development, promotions and many new job opportunities. Over recent years we have increased our headcount by over 65."
In August, the unit said it was looking for a "mutually acceptable outcome", adding that it had "implemented plans to ensure that supply has not been interrupted, including enhanced logistics measures and cooperation with transport partners to minimise the impact to customers and consumers."
In other beer strike news, workers at the firm that makes about 40% of deliveries to UK pubs and clubs are to stage five days of strike action over pay and job cuts between 31 October and 4 November.
GXO Logistics said that about 1,000 drivers and dray workers would strike over this month and next, with The Unite union stating that the strike would "impede the ability of pubs and other venues to replenish their cellars prior to the World Cup".
GXO Logistics delivers to 4,500 pubs in London and south-east England and has 22 depots across the county where rolling strike action will take place. A ban on overtime working will also come into force from 24 October.
The firm said it had "business continuity plans in place" to ensure venues did not run out of beer supplies if regular deliveries were interrupted as a result of industrial action.