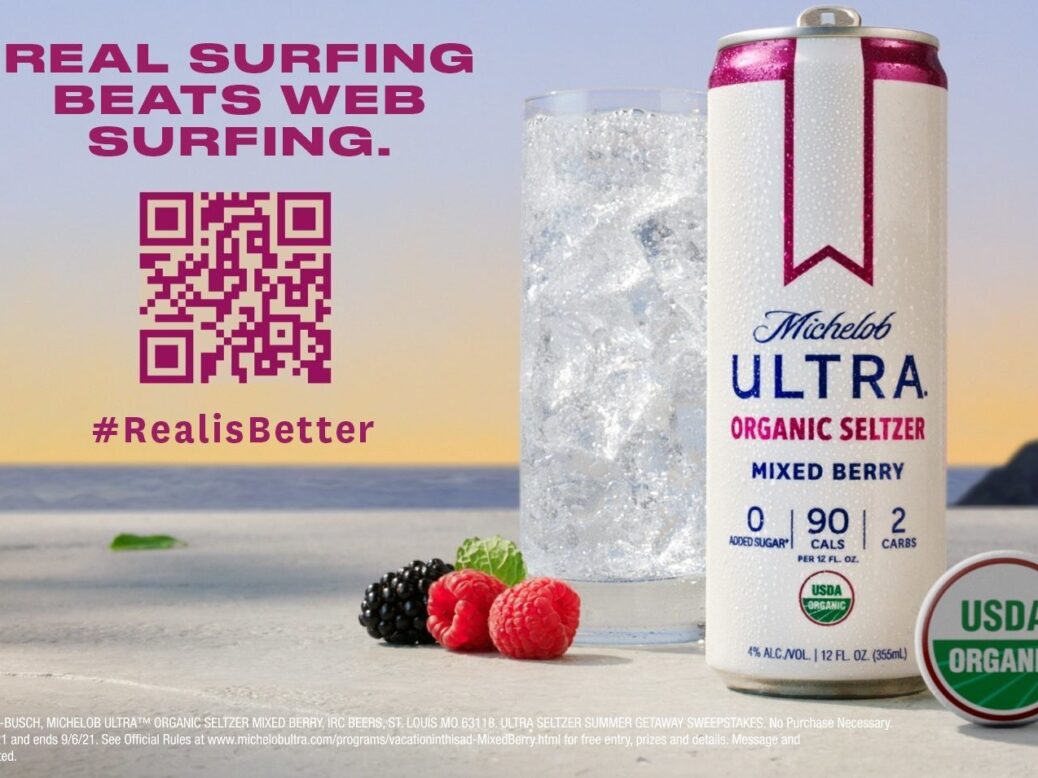 The activation, entitled 'Vacation in this Ad', will be centred around QR codes found in TV and digital adverts for the brand. Eligible US residents can then scan these codes with their smartphone for the opportunity to win one of three holiday experiences for themselves and three others.
The destinations available are aligned with each of the hard seltzer's Classic Collection flavours:
'Mixed Berry Meets the Berry Islands' – A private boat charter in The Bahamas
'Mango Magic Hour in Hawaii' – Dinner and music at a beachside Hawaiian resort
'A Citrus Escape to the Sunshine State' –  A private dinner in the Florida Keys
The sweepstake will run from 26 May until 6 September.
According to the group, the activation sits within its 'Let's Grab a Beer' platform, which debuted with a 90-second spot at Super Bowl LV in February. A-B InBev also handed Michelob Ultra Organic Seltzer a 60-second Super Bowl spot this year, following its launch in October.
Why COVID has prompted an RTD tsunami from spirits brand owners – click here for Just Drinks comment