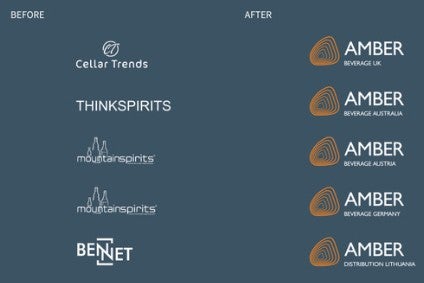 Amber Beverage Group has renamed five of its regional distribution arms to align with their parent company.
Four units will take the name 'Amber Beverage' plus the name of the market they are based in. Therefore, Cellar Trends becomes Amber Beverage UK and Think Spirits changes to Amber Beverage Australia.
Lithuania's Bennet Distributors will become Amber Distributors Lithuania.
The two other changes are:
Mountain Spirits in Austria to Amber Beverage Austria
Mountain Spirits in Germany to Amber Beverage Germany
Amber, which is owned by Stolichnaya brand owner SPI Group, said the move will support a global expansion that has seen the company acquire a number of European distribution companies in the past two years. In July last year, the company completed a takeover of Think Spirits. The previous year, it acquired Cellar Trends and took control of Mountain Spirits.
"We are growing exponentially and at a high speed which is characteristic of ABG," said CEO Jekaterina Stuge. "Renaming five of our distribution companies to include our company name will strengthen Amber Beverage Group's corporate identity and reinforce everything that we stand for and everything we aspire to become."
Is Plymouth Gin the unluckiest spirits brand ever? – Click here for a just-drinks comment