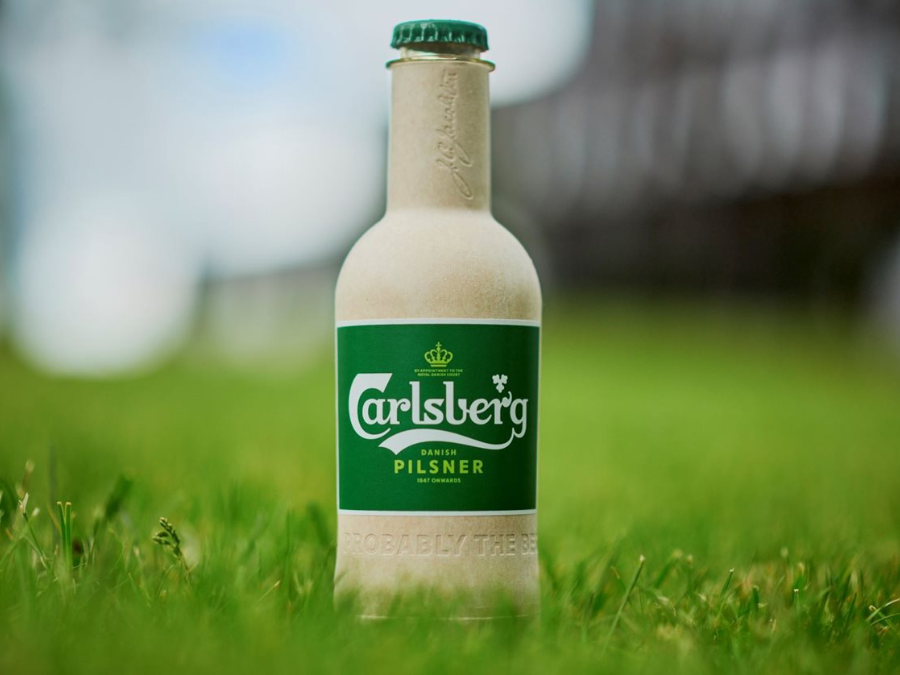 Once a month, the drinks industry-funded International Alliance for Responsible Drinking, which covers alcohol-related health and policy research worldwide, reviews some of the alcohol category's most recent Environment, Social & Governance initiatives.
Moët Hennessy held its first World Living Soils Forum to enable knowledge-sharing to support soil protection and regeneration in global viticulture and agriculture. The forum brought together scientists, researchers and industry representatives. Leaders from winemakers and distillers such as Pernod Ricard, Rémy Cointreau, and Moët Hennessy discussed issues including soil preservation and accelerating ecological transition.
Pernod Ricard held its 10th global Responsib'All Day, in which 18,500 employees joined their local communities for a day devoted to the company's sustainability programme to 2030. The company's employees, with a focus on helping to protect and restore nature and biodiversity, took part in activities such as reforestation and cleaning waterways. Pernod produced a short film to celebrate the occasion, and all of 2022's global activities can be viewed through an interactive map.
Diageo recently became the first global company to make the balance+ menopause health and wellbeing app available to all its employees worldwide. Dr. Louise Newson set up the app to help everyone be better informed, prepared, and empowered during the perimenopause and menopause. All Diageo employees will be able to access the specialist medically-approved content.
Asahi published its latest annual report, which highlights its international responsibility and sustainability actions in 2021, such as a successful Covid-19 vaccination campaign by Victoria Beer in Australia that supported hospitality patrons and the wider community. The Asahi Group 2021 Integrated Report also details Asahi's medium- to long-term strategies globally and outlines its global mission to "contribute to sustainable society and respond to changing conceptions of well-being through delivering great taste and fun."
Asahi recently began the construction of a fully-automated, zero-energy warehouse at the Plzeňský Prazdroj Pilsen brewery in the Czech Republic, in a bid to save space, reduce the cost of transporting goods, and reduce CO2 emissions in alignment with the group's Legacy 2030 sustainability programme. The brewery plans to add a new returnable-glass-bottles packaging line, further boosting the circular economy.
Brown-Forman has highlighted the work of its ten Employee Resource Groups (ERGs) to advance its 2030 diversity and inclusion (D&I) targets. The Jack Daniel's maker set ambitious targets for 2030, such as having at least 40% female senior leadership, 25% people of colour at all management levels, and 16% supplier diversity in its partnerships.
In Europe, Carlsberg has launched the largest trial of its bio-based and fully recyclable new beer bottles Eight thousand customers in eight markets will be sampling beer from Carlsberg's fibre bottle, which will retain the same "taste and fizziness" as glass bottles, and are expected to keep beer cold for longer. The new bottles are made from a wood-based fibre shell lined with a plant-based polyethylene furanoate (PEF) polymer that has been developed by Carlsberg partner and renewable chemistry expert Avantium. The beer used in the pilot has also been brewed with organic and regeneratively-grown barley.
In Spain, Suntory has launched an environmental programme for children: Mizuiku – Education Program for Nature and Water. The Mizuiku programme will include activities to be carried out in Spanish primary-school classrooms and in the field, teaching children about the importance of water, the natural water cycle's relation to their daily lives, responsible water use, and the relationship between water and biodiversity. Since its launch in Japan in 2004, the programme has expanded to Vietnam, Thailand, Indonesia, France, and China.
Staying in Spain, Heineken is continuing its journey towards net-zero emissions by 2025 with a new solar thermal plant that will decarbonise its Seville factory, preventing CO2 emissions equivalent to 1,350 petrol-driven vehicles. This will be the first use of this kind of sustainable energy in Spain's agri-food industry.
Two of Heineken's Nigerian Breweries production facilities will also soon run on 100% renewable electricity from a hydroelectric dam project, saving the equivalent ofthe CO2 emissions of 2,860 vehicles.
In Brazil, Anheuser-Busch InBev's Corona brand marked World Oceans Day with plans to recycle the equivalent of a plastic bottle for every Corona long-neck sold, allocating resources to recycle 5,000 tons of plastic in 2022, equivalent to 287 million bottles.
A QR code on bottles will take consumers to Corona's portal to learn more about the brand's various sustainability initiatives. The campaign was also launched in countries including Germany, Italy, Chile, the Dominican Republic, and Puerto Rico. Meanwhile, AB InBev recently launched the APAC and Africa editions of its Beer Garage Accelerator Program alongside colleagues from Unilever, The Coca-Cola Company, and Colgate-Palmolive, receiving over 600 applications from startups in over 25 countries.
In Canada, Molson Coors Beverage Co. has donated $125,000 to Concordia University in Montreal's Campaign for Concordia: Next-Gen Now, to provide financial support for Black undergraduate students. The Molson Coors Bursaries for Black Students will fund five annual in-course bursaries to assist and encourage Black undergraduate students across all faculties.
Meanwhile Molson Coors' Miller Lite is providing $139,000 in college scholarships and leadership development for Hispanic students in the U.S. and Puerto Rico through its partnership with the Hispanic Association of Colleges and Universities (HACU). Miller Lite has awarded more than $1 million in scholarships to the Hispanic community over the last two decades.
And, in Australia, Kirin Holdings' Lion has announced the country's first carbon-neutral certified, alcohol-free beer. Lion's ambitious sustainability strategy includes carbon-neutral commitments across all operations and products; the brewer achieved carbon-neutral certification in 2020, plans to be 100% renewable-electricity-powered by 2025, and aspires to have a net-zero value chain by 2050.