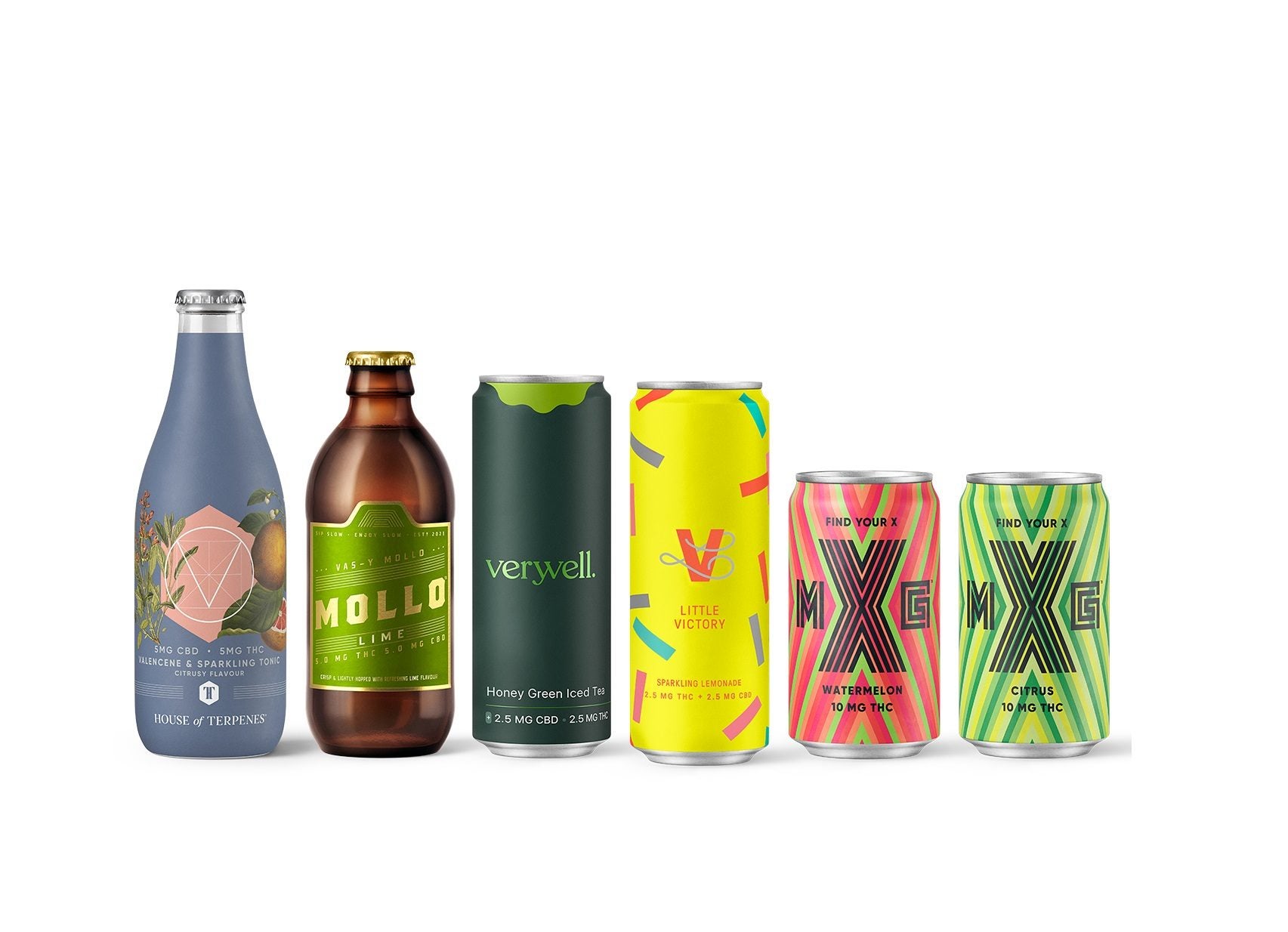 When recreational cannabis use was legalised across Canada in October 2018, expectations were high that beverages would play a significant – and profitable – slice of this exciting new opportunity.
Even though Canada already had a relatively high number of marijuana users, drinks brand owners envisioned a swathe of cannabis-infused beverages that would provide a more socially acceptable pathway into the sector than, say, smoking. The resultant influx of consumers would, they imagined, provide a new white space for the industry to colour in.
It hasn't quite worked out like that.
Canadian cannabis sales overall have failed to match the hype. Prior to legalisation, Deloitte predicted cannabis sales for 2019 would be as much as CAD4.34bn (US$3.3bn). Instead, sales were just a quarter of that, at just CAD524m, according to Statistics Canada data.
Beverages have correspondingly failed to cut through to the mainstream consumer as much as initially hoped. According to a March 2021 report from cannabis tracker company Headset, beverages account for just 1% of total cannabis sales in North America. In Canada, that number is currently around 1.8%, according to Lori Hatcher, head of marketing at Molson Coors Beverage Co's cannabis partner, Truss.
"If we were to go back two or three years, our expectations would have been a bit higher," Hatcher tells Just Drinks. "There are two key reasons why it's a bit lower and they're both related to COVID."
According to Hatcher, Canada's cannabis retailers have been closed throughout the pandemic, putting a crimp on sales. Meanwhile, social gatherings have been outlawed, meaning that most consumption occasions for cannabis beverages just haven't happened over the past 12 months.
With the key summer months approaching, however – almost half of all beverage sales in Canada occur between May and August, Hatcher says – Truss is boosting its beverage portfolio in a bid to help the category get back on track.
Last month, Truss added six new products in Canada to the half-dozen launched in August last year. Those initial releases were well-received and, by early-2021, had taken a 43% share of the Canadian cannabis beverage market, according to data provided by Truss. Those products were among the first cannabis beverages to be available in Canada and as such were pioneers.
The new flavours are the product of six months of learning what consumers want from cannabis beverages. As such, they offer an intriguing glimpse into what the category might eventually become.
"Eight months ago, cannabis beverages didn't exist in Canada," Hatcher says. "We always said we'd put the consumer first, and we've learned from them really quickly."
One of Truss's biggest insights has been the over-performance of the mid- to higher-dose segments, or 5mg to 10mg of THC. (In Canada, a single beverage format cannot contain more than 10mg of THC.) To meet that demand, the company has added two flavours to the XMG line, a non-carbonated line with 10mg of THC per 24cl can.
"It's a small can, and really flavour-forward," Hatcher explains. "Consumers asked for more flavours, so we decided to launch two."
Another insight has been that cannabis beverage consumers do not differ too much from other types of drinkers. Two of the new products are lemonade flavoured, which aligns Truss with wider trends for the flavour in hard seltzer and beyond. Meanwhile, Hatcher says, "a lot of the winners" have been in sparkling, another emerging trend that fits with the rising popularity of sparkling flavoured waters.
Obstacles to cannabis beverage growth remain. Hatcher says one of the biggest learnings in recent months is how consumers are reacting to the volume of drinks they can purchase through Canada's permitted retail outlets. The rules are complicated but, in beverages, consumers are only legally allowed to purchase about 2.1 litres per transaction, equal to about four drinks.
This is proving difficult for consumers used to buying a six-pack of beer at the local beer store.
"The number one piece of feedback is that they'd like to see us evolve to an experience more similar to what they would have at alcohol retailers," Hatcher says.
According to the marketing head, regulation is "one of the topics of conversation" that Truss is having with Canadian authorities on how to better suit consumers needs. For the time being, however, she says the company is focused on the next innovations.
"What I'm really excited about is bringing completely new segments into cannabis," she says. "There's a whole world of beverages that we can actually bring and create experiences for consumers."
COVID-19 a double-edged sword for CBD product launches – Click here for a Just Drinks analysis