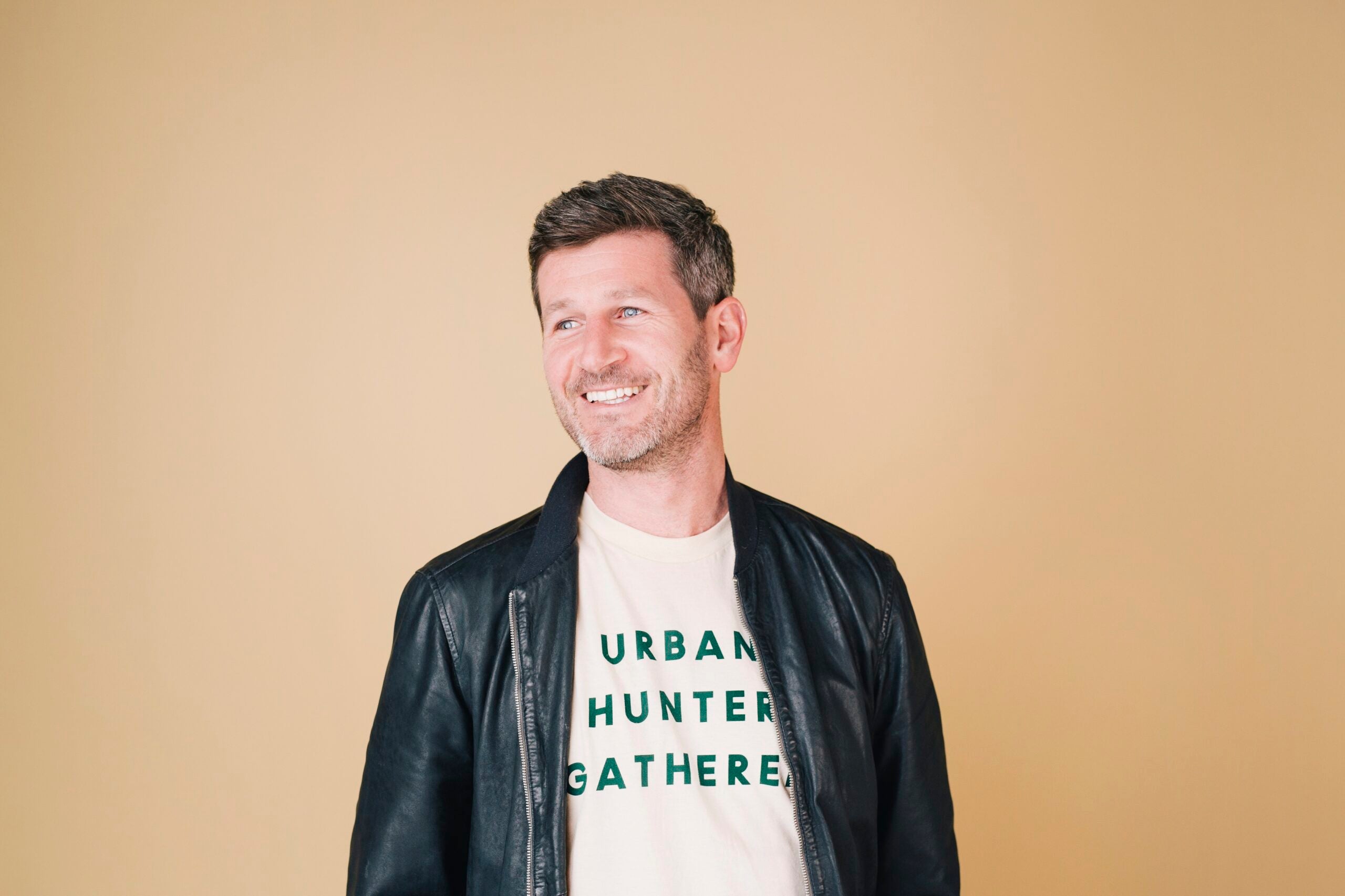 Former Diageo executive David Lester is the co-founder of Olipop, a US functional soda brand centred on offering drinkers a better-for-you alternative to the conventional, well-established products on the market.
A Brit, Lester moved to the US a decade ago and met fellow Olipop co-founder Ben Goodwin. After working on another healthy soda product, Obi, in 2017 they launched Olipop. To date, Olipop has raised more than US$50m in capital from investors, closing its last round of funding in late 2021.
Just Drinks sat down with Lester to discuss the company's growth plans, the Olipop brand proposition and his thoughts on the wider soda category.
Just Drinks: What level of consumer scepticism have you found with the phrase 'healthy soda'? Do some people think it's a bit of an oxymoron?
Olipop co-founder David Lester: Probably the main pushback you get is around price. This is where it's a difficult challenge because you're reframing a category. So, often when I look at price and coach our team around this, I say it's not really about price. It's about value and consumer perception of value. We're about to see that play out in a very meaningful way as we potentially enter a recession here [in the US]. Starbucks is a classic example of reframing the value of coffee. Before Starbucks, people would say they'd never pay US$4 for a coffee.
The energy category is interesting as well. A product like Red Bull is essentially a soda format but it's functional. Consumers are prepared to pay a lot more money for that because they buy into the functional benefits. As it stands today, soda as a category is pretty cheap. You can buy a two-litre [drink] for a dollar. It was important for us to at least get within spitting distance. So $2.49, promoting down to $1.99, it gets us in the game.
And then I'd say really whether you buy into Olipop or not at this point, just depends – and that value equation depends – on how much you care about the health implications. If you really are not too concerned about the sugar content of the Coke, you're unlikely to buy into Olipop. It tastes pretty good when you put 40g of sugar in a can. Olipop's a very good substitute but it doesn't take exactly the same and a can of Coke's cheaper.
We just conducted a huge study looking at the soda category overall and the functional soda category we created. Around 75% of American consumers are focused on their health in some way or other. That was actually a much higher proportion than I imagined. We don't see Olipop as a silver bullet but it's educating people to think about fibre consumption and the nutrient diversity that they're consuming.
JD: Even diet sodas face criticism for impacting dental health. How does that fit Olipop's proposition of being a functional soda? Have you looked at the dental health attributes of the product?
DL: I think the key issue with diet sodas and the artificial sweeteners that are in there, it's kind of mouse studies up to now but they're showing a pretty negative impact on the gut microbiome and that's the problem with them. Olipop is not a perfect product. It doesn't need to be sweet for health reasons. It's sweet because people like drinking sweet stuff and have that sweet taste. It's not carbonated for health reasons. That's all because people like the sensation, the carbonation. Those aspects are health drivers in the product and we certainly don't claim they are. Olipop is probably less carbonated than a regular soda. Part of the issue with carbonation as well, actually, it's the minerals that are pulled from the body. We include a rock salt in the formulation to help kind of offset that as well. There's certainly some degree of trade-off there, for sure.
JD: How would you describe the competition Olipop is seeing in the 'functional soda' category in the US?
DL: We have about 60% category share of what's been termed functional soda and then there's a myriad of other brands that will make up the rest of that. If you're following trends, then this is where the action is, so VCs are going to fund these brands and entrepreneurs who are following trends want to launch in this space.
We're even seeing some kombucha brands pivot into this space as that category plateaus. Some have launched line extensions, others have completely pivoted that whole proposition into more of a soda format. Obviously, the idea of healthy soda is not kind of revolutionary in itself… although it is interesting that people really did not buy into the concept. I've been doing this for ten years, right, and it's only in the last couple of years that it's really started to take off. The elegance in the solution looks obvious after the fact. Initially, people thought we were crazy. 'Why are you doing healthy soda? It doesn't make any sense. Is that a category? Healthy and soda don't go together.'
We really have our sights on the broader soda category, on brands like Coke and Pepsi. That's where we're looking to steal share. That's where the majority of the market is. It's a $40bn market and if we're doing our job properly then, inevitably, we are going to create space for other brands. As you look at the syndicated data here in the US, we're the fastest growing beverage brand and then the number two, I think, is another functional soda brand. It's clear that there's something that resonates with consumers.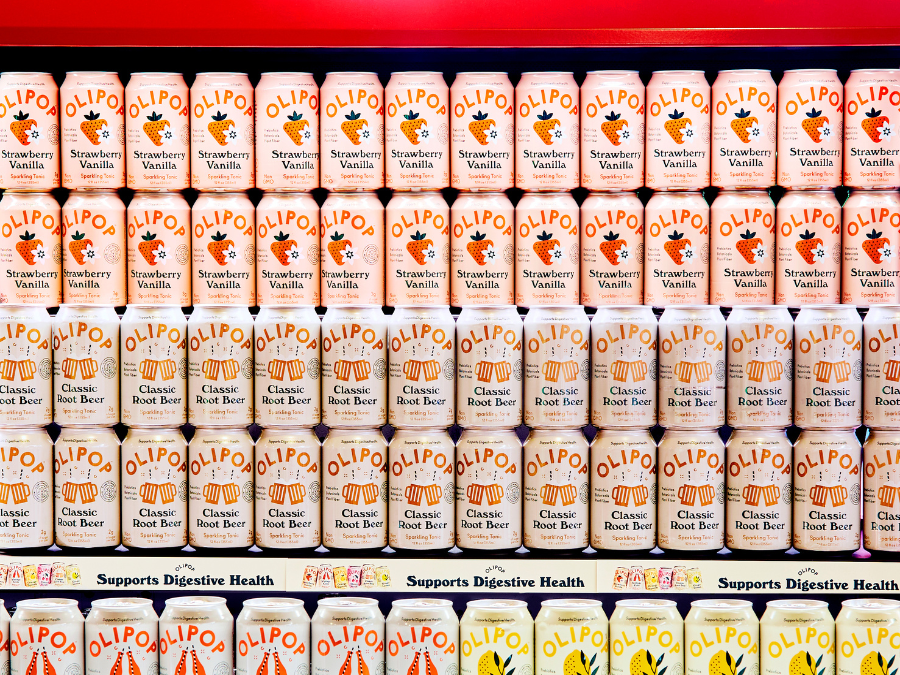 JD: Have you moved to increase your prices like many, if not all, other CPG companies have done in recent weeks and months?
DL: We haven't. The reason that we haven't is partly just the life stage we're at. If you're an established manufacturer, there really are no cost savings in your supply chain. Where do you go when inflation hits? You have to pass on that price or reduce margin. For us, we're able to hold price and still increase margin because there's lots of inefficiency in our supply chain. We're only three-and-a-half years old.
And we've always felt the $2.49 price point is an important one for us to establish – and establish value around that. It's important for us to ensure that we increase access to [Olipop], too. Doing our best to hold at a reasonable price point gives you space for an appropriate margin structure but also holds that value equation true to consumers and gives access to as many people as possible.
JD: Have you been able to gain sales from competitors as they've increased prices?
DL: Given the mismatch in the size of the categories, it's hard to tell. A lot of our growth right now is we're obviously building distribution pretty rapidly and so that's driving sales. What we are seeing is the sales velocities are increasing. I think just based on basic price elasticity analysis, it's certainly not a bad thing for us that [other] manufacturers are increasing prices – and I think that will continue to be the case, right, because volume is not really an option in that category anymore. If you want to increase top-line revenue, it's going to have to be through price increases. That just closes the gap to Olipop, which is also part of the reasoning behind why we are holding prices.
JD: That said, have you got any concerns about your own price elasticity, given the broader inflationary environment and the pressures on consumer spending?
DL: I'd definitely be lying if I said I had zero concerns but, again, I think what I've seen in the past is the importance of value. I've been through a few different financial crises in my career now, including being in Latin America as well, and you often see it's the middle gets squeezed.
Obviously, soda is not a commoditised category. It's one of the most well-branded categories in CPG, I would say, which protects brands like Coke or Pepsi to a degree. We certainly don't have the brand recognition but I feel pretty confident we're solving enough of a consumer problem. There is nowhere else to trade to really. I think consumers understand that and, in an environment where cash is tight, people are still looking for joy in their day. You're talking about decades of emotional resonance, advertising, cultural relevance for people. What we're saying is 'you like soda? We like soda, too. You enjoy root beer? Try this one. It's better-for-you.'
JD: Looking at the rest of 2022, Olipop is going to be hitting 20,000 doors by the end of the year. If we look beyond that, what marks out the growth runway for the company in the US?
DL: We see white space all over the place. We just haven't touched club and convenience and drug. Foodservice is huge. I think that will be a much more difficult road, given the Coke and Pepsi contracts that often have been locked down. We're still seeing pretty significant increases in our velocities in the national retailers that we've been in for a couple years now. We see a really clear path to continuing to double sales over the coming three, four years.
JD: Have you conducted market research outside of the US? Have you had any initial discussions with possible buyers in overseas markets? Or has it been purely focusing on the US?
DL: Only my parents hoarding cases of Olipop that have been shipped over to them and passing it out to people in the neighbourhood! With a simple proposition like soda, I'd certainly feel pretty confident about the fit in Europe and in Latin America.
I think we see heavy demand for soda and some awareness of the health issues around it. That's really kind of the sweet spot for our product. It's why it's really worked in the US because it's very difficult for people to substitute for soda here. It's culturally so resonant. A sparkling water really doesn't substitute in the same way for a Diet Coke or whatever. People love soda, but they are increasingly aware of the health implications of drinking it.
We take that aspect of things very seriously. We have an advisory board led by Joe Petrosino, one of the top guys on the Human Microbiome Project. We conducted clinical trials with two top facilities in the US and, these kinds of university standard trials, you can't pay these guys to rig the results. Earlier this year was quite a nerve-wracking moment for us when we got the results back because, if the product was not doing what we wanted it to do, then we'd have to reformulate the whole thing.
Fortunately, the results were incredible and showed that drinking one Olipop a day can help increase microbial diversity in the gut. It also has secondary effects of increasing the production of short-chain fatty acids in the gut, which are the secondary compounds that your gut microbiome produces when it's functioning properly. That was huge for us because I think it's something that's been missing from functional food and beverages. It's a very unregulated space, so there are lots of claims being made out there that really are false.
JD: What in your last fiscal year what were your sales and profits?
DL: We don't typically put that information out. What we have said is we'll be a $100m run-rate brand by the end of this year and we're well on track to do that.
JD: As you further build distribution, will that necessitate more investment in areas like format, price? And therefore would you be looking to take on more funding soon?
DL: We're a well-capitalised business. We're fortunate, under these circumstances, to be in that position. Obviously, growth eats a lot of capital. We anticipate we'll be profitable within 18 months. The current environment has only sharpened our resolve around that. We've been on a journey the last three years around cost optimisation and working with our supply chain. It's very difficult in beverages at early-stage and, as sub-$50m revenue, you really don't have habit scale to deliver the efficiency to become profitable but we're now hitting scale to do that. Right now, we don't need the capital and we are really focused on that path to profitability over the next 18 months.
The key for us right now is awareness because we have a concept that really resonates with people but our household penetration is less than 1%, I think. Soda is 97% household penetration. We haven't really found the edge of this brand yet.