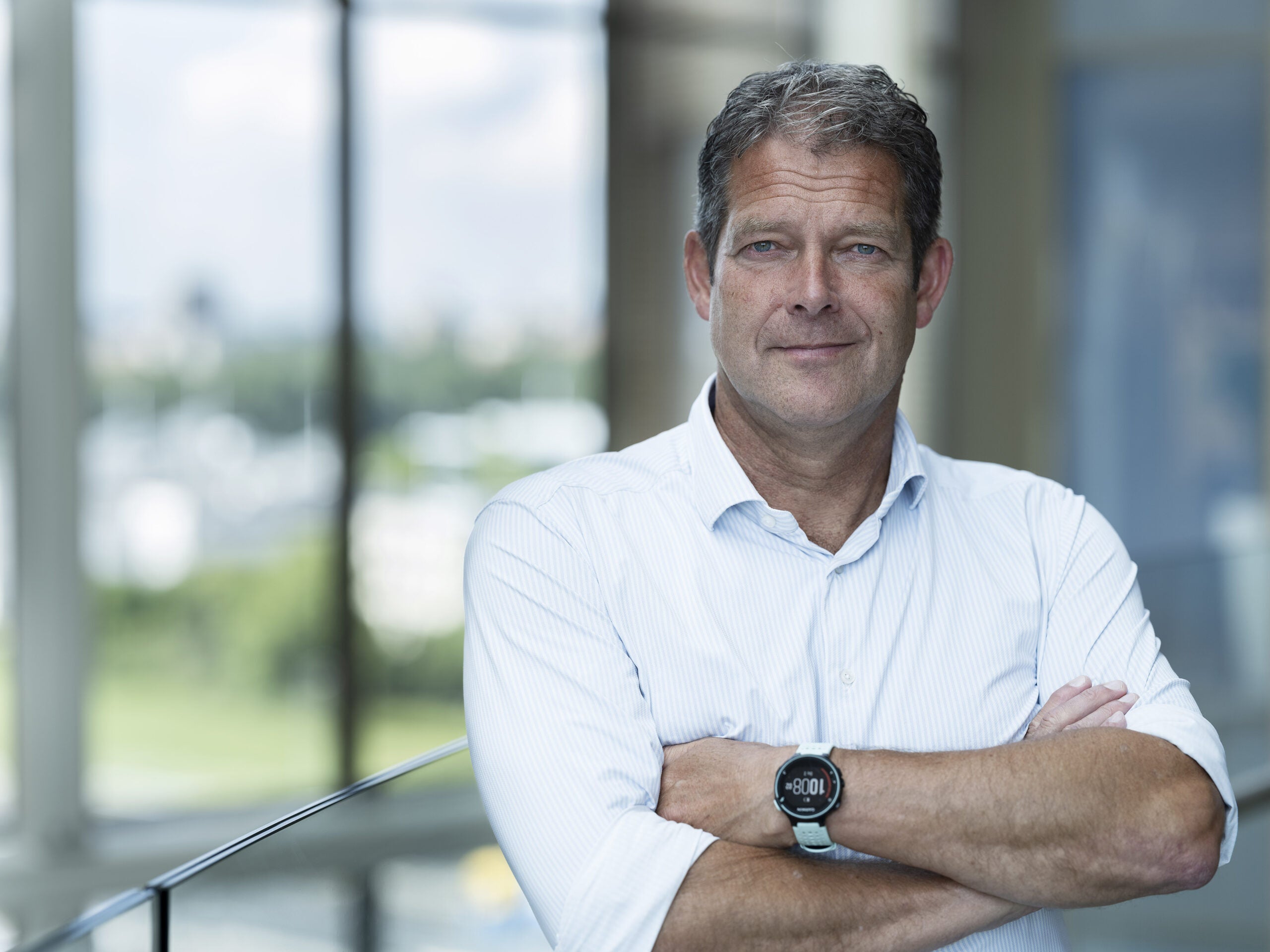 M&A is high on the agenda for contract manufacturer Refresco, which bought two alcoholic beverage businesses last month and has its eyes set on more.
In October, Refresco expanded its manufacturing capabilities with Avandis, acquired from Dutch spirits companies Lucas Bols and De Kuyper in a deal worth EUR25m (US$24.2m). The following week, it announced a move into Australia with the acquisition of Tru Blu Beverages.
Refresco CEO Hans Roelofs told Just Drinks the company's four main focuses this year have been to consolidate current areas of growth, move into a third continent – which it did with Tru Blu – and tap into opportunities in alcohol and plant-based markets. We caught up with Roelofs to hear more about the company's ambitions and plans for the future.
Just Drinks: What has led Refresco to move further into alcoholic beverages? What do you see as the opportunities there?
Hans Roelofs: We've always been doing some alcohol but we do believe that it is a nice new growth area. What we see is that a lot of the alcohol players – hard liquor and maybe in the future also beer, but let's start with hard liquor – are global players. However, they produce very locally. And, when transportation and logistics are such a big part of their cost picture, it starts to be more difficult or less attractive to produce in one spot and then start to transport everything all over the world.
Talking to a couple of these players, we said what we might be do is buy some of these production units and try to offer them a bit of a global setting where they can produce their hard liquors and where we can bottle them mostly into glass and cans.
In around 2013, we bought one of the sites of Campari. So for quite a while, and nobody knows, we have actually been bottling for Campari in Italy. Last year, we had a big move in Italy with a very strong local brand called Branca. We bought their production lines and we integrated them into our assets.
Now, for the first time, we've bought a 100%-focused asset of hard liquor [Avandis] and I would say it's remarkable that we did that. But see it as a first step – you'll see us doing that in three or four more regions. I'm not going to tell you it is going to happen very quickly but we do have the time, we're not in a hurry, and we do think there are opportunities there.
What we'll do then is link these platforms and offer the global players in the hard-liquor market the opportunity to have a network of production locations, which can avoid global shipping costs for them.
Avandis was owned by two local big brands in alcohol [Lucas Bols and De Kuyper]. They wanted to put more effort into marketing and product development and they wanted to get rid of their focus on production. So, we thought that was a fantastic opportunity for us to help them to organise the supply chain slightly better. We're going to do procurement and manufacturing for them and they will do the product development, sales and distribution.
JD: What were the other reasons for choosing this particular time to move into alcohol?
HR: We want to stay focused on the things that we're good at and what we're good at is procurement, supply chain and manufacturing. That's our focus.
We started on juice, then we went into the total category of non-alcoholic beverages and now we're going beyond that because we believe that the same skills that we have and the same essence that we have can be used for other drinks that we haven't addressed yet.
We have a clear growth ambition in alcohol. And there is a clear mission to get much bigger in plant-based.
JD: Can you tell us a bit more about Refresco's plant-based ambitions?
HR: Let me make the comparison to the soft-drinks industry. The big players in the soft-drinks industry are Pepsi and Coke. They have a lot of their own assets, although they're also big customers to us.
But all new brands which came to the market after 1995 no longer invested in assets, because there was a big asset base available everywhere in the world. So, what they did was they started to invest in their brands. They did a lot of marketing and they did it extremely well – look at Red Bull, Monster, Lipton. There are 15 or 20 successful brands which have gone to market without having their own production assets and facilities – and a big part of them are good customers to us.
You see the same thing happening in the plant-based market now. People like Oatly bring a new product to the market, they're very good marketeers, they start to invest a little bit in their production assets, but our guess is – and our vision is – that over time they will not stay active in production.
They will look for parties like us where they outsource a big part of the supply chain because that's not their skill. Their skill is fantastic marketing, very good product development, creating new categories exceptionally well. But that's something else than manufacturing.
JD: You mentioned scoping out the potential in beer, too?
HR: When we talk alcohol, we talk about it in the broad sense. We do work for the bigger beer players, especially canning beer for them. The jury is a bit out if we can do something more in beer in the future. Let's see but it is something of interest.
Also, what we think is going to happen over time is that we will see a consolidation of production capabilities in different countries. And, if that happens, we're going to be there.
JD: Are you considering doing alcohol variants of any of your soft drinks?
HR: Oh, yeah, absolutely. And, actually, it's not about thinking of doing so, it's already a part of our portfolio. In various countries, we're relatively big enough. Anything which looks like soft drinks or mixers with alcohol has been part of our portfolio for a while. RTDs are a growing part of our business.
JD: Why did you choose Oceania as the third continent for Refresco?
HR: The most attractive markets for us are those where private label or retail brands are having a critical mass. And, although Australia is a big country, it doesn't have a huge population – 20 million people – but it's one of these markets where private label has been very well developed.
Actually, when we look at the Australian market it looks very much like the UK market, so we know the different characteristics of the market and we [got] the opportunity to buy a company that was nicely spread over Australia and a strong player into the private-label market. When we got the opportunity to buy the business we said, "Okay, let's go for it."
JD: Are you looking at further acquisitions in the region?
HR: Yeah, I think Tru Blu is our acquisition number 38 or 39. And there will be more to come, including in that market. Absolutely. We will be trying to consolidate that market a bit further than where we are today. But, of course, we first give full attention to the onboarding of this company and new colleagues. You'll see us very active in the next two to three years and trying to build something bigger than only Tru Blu.
JD: Do you know what your fourth continent will be?
HR: It's difficult to say. Let me stress the point that in the different markets where we are – continental Europe, UK, the whole of North America and now also Australia – there is a lot of opportunity still.
So I think the main focus now will be on these markets. And then, if there is a new market showing on our radar, we'll see what we can do. Beyond Oceania, North America, the UK and Europe, there are not that many markets where private label and co-manufacturing both have critical mass. So, it's not like we're already looking at a fourth continent. That's not the case.
JD: What percentage of Refresco's sales does alcohol form and what is your growth target for that?
HR: Alcohol today is roughly 3% of our total base, so it's still very small. I do think that our goal might easily get to 10 or 15% of our total base and maybe go beyond that. But let's first get to 10-15% – that would make us a big player in the alcohol bottling market.
JD: Soft drinks still form the majority of your output. What opportunities do you see there?
HR: We still see a lot of opportunities in the different regions. We're always looking at the total landscape and our own portfolio and trying to find the blind spots where we can still improve our footprint and create a better service for our customers.
For example, in North America, we're a national player. There we are absolutely number one but there are still parts of North America where actually we would love to have more assets.
In North America, the migration of people is going south. In California, Texas and Florida, we are short of capacity, so we will always look for more capacity in these regions. In Mexico, we are only very small, so we have got to understand whether we can grow that or not. We are not in juices in Canada so we would love to go into different categories. When you're looking at Europe, we're really big in the UK and in Germany but, in other regions, our market share is much lower. So there is still plenty of opportunity to keep growing our presence.
JD: Refresco began packing juices into liquid paperboard and now works with a huge range of materials. Is sustainability in packaging a big focus for you?
HR: It's an enormous focus because we know that sustainability and everything which has to do with ESG is not only on our agenda. It's also on the consumer's agenda. So, we're spending a lot of time and effort and money on trying to understand how to make packaging more sustainable and recyclable. We tried to get rid of secondary and tertiary packaging because we believe that's absolutely not necessary.
And secondly, within any kind of packaging, we try to get maximum efforts in place to recycle. That includes technology but it's also getting systems and logistics in place because we need retailers to re-collect the product to give us the ability to recycle the product. But it is a big point of attention to us and it's very high on the agenda.
JD: And have you looked into closed-loop recycling?
HR: Absolutely. Up to now, we might be too small to have our own closed loop. Also, because we have a widespread market, with a lot of different customers. On the other hand, there is a very good communication and coordination between us and other big players like Coke and Pepsi, on how to approach the market and how we can get a closed loop for the industry instead of a closed loop just for ourselves.
One of the challenges of course is it's nice that we collect PET but then we also want to have the PET back in order to put the recycled PET in our bottles and not into car dashboards or clothing. Because then, of course, it doesn't work anymore. So, there are lots of challenges but [it's] well coordinated between the big players. And if you compare where we are today versus five years ago, we have made very nice steps. And I do believe that there are big leaps to be followed in the next couple of years.
JD: Do you have any final comments?
HR: What makes us pretty unique is that we work for everybody and we don't compete with anyone. We're big with Coke and Pepsi. We're big with Tesco, Aldi and Lidl. We're big with both Red Bull and Monster. It takes a lot of discipline and integrity to do that right. But I think the best guarantee they have is that if we did not have that discipline and integrity internally, we would just lose our business.

So, although all these companies are very much competing with each other in the market, they all use our platform to get their supply chains in order. And I think that makes us pretty unique and that's what we try to build upon. So, in any market where we are present, we try to combine volumes of all the players in the market and give them a very attractive proposition on taking care of the supply chain. That is our key message to the market.