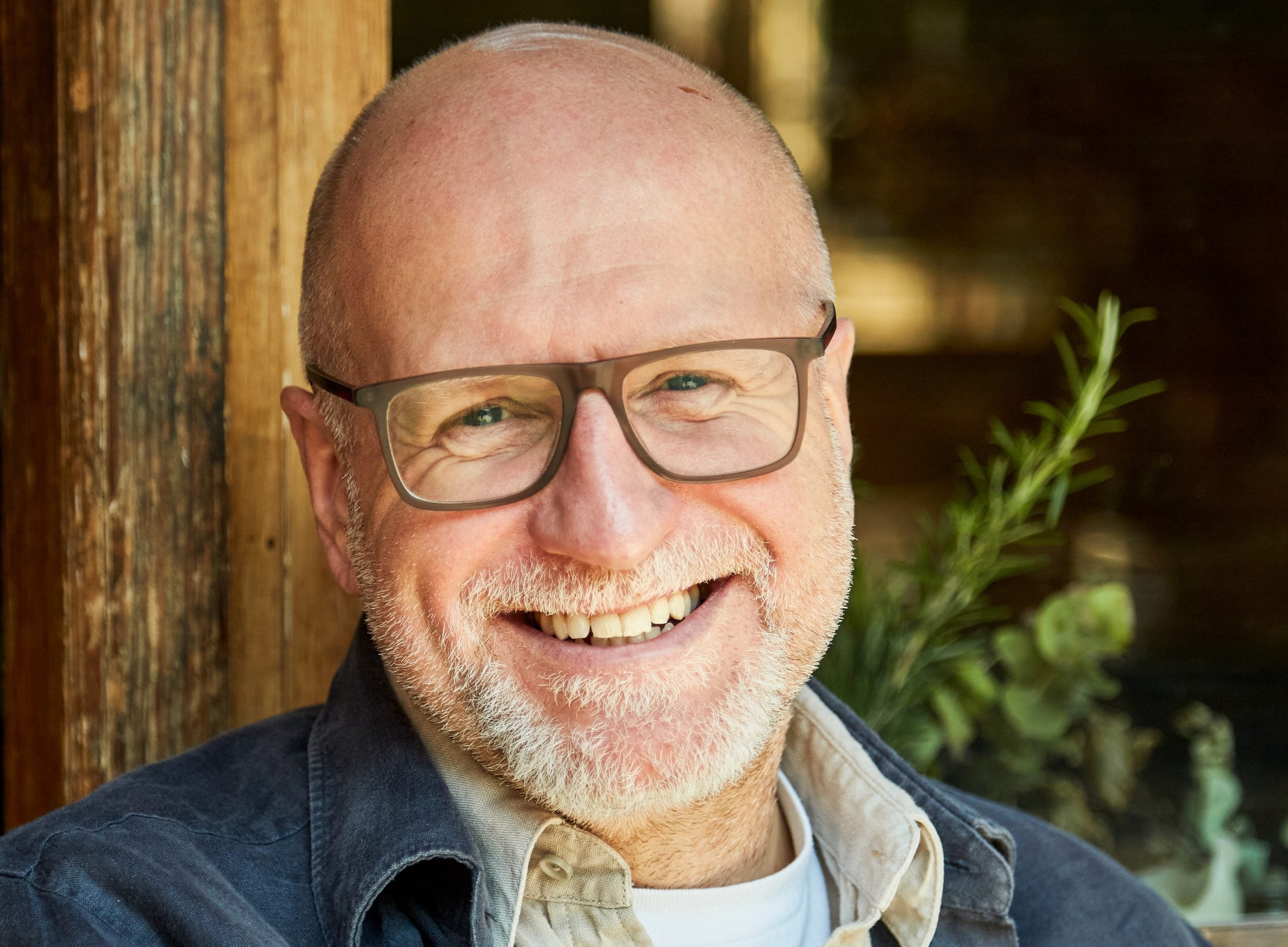 David Begg, the founder and chief executive of UK-based The Real Drinks Company, has taken a different approach to wine alternatives with his fermented tea beverages.
His company has secured listings in major retailers around the UK and Begg believes that fermentation is the future of the non-alcoholic beverage industry.
Just Drinks sat down with Begg to talk about the non-alcoholic wine category, the difficulties behind producing a fermented sparkling tea and the headache surrounding the UK's "alcohol-free" labelling legislations.
Just Drinks: Can you tell us about the market that The Real Drinks Company lies in and where you define yourself as a company?
David Begg: Our home is on the table, served where a bottle of sparkling wine would be served. We are sitting directly alongside and serving the same quality of experience to a non-drinker – when I say non-drinker, it's not necessarily a teetotaller but someone who in that moment is not drinking – as they would get from a Champagne or sparkling wine.
Food pairing is a critical element. A lot of people think sparkling wines are predominantly celebration drinks or not for food pairing but, actually, there's been a lot going on in food pairing for sparkling. Our drinks have been designed very specifically in order to provide a range of food pairing experiences as well.
Just Drinks: What about your position in the non-alcoholic wine sector?
David Begg: We are a wine alternative but, in the non-alcoholic wine sector, we are the leading non-alcoholic wine in most supermarkets. I think it's an important thing to recognise that particularly with wines, it is really difficult to dealcoholise and maintain quite a high-quality product. With beers, they are getting a lot better but the flavour compounds in beer … gives you that fundamental body.
How well do you
really

know your competitors?

Access the most comprehensive Company Profiles on the market, powered by GlobalData. Save hours of research. Gain competitive edge.
Company Profile – free sample
Thank you!
Your download email will arrive shortly
Not ready to buy yet? Download a free sample
We are confident about the unique quality of our Company Profiles. However, we want you to make the most beneficial decision for your business, so we offer a free sample that you can download by submitting the below form
By GlobalData
With wines, as you dealcoholise, you take out the alcohol and, at the same time, you take out most of the flavour compounds. Therefore, you need to strip it back out again and then re-add them or you need to add other things in. It's really hard to produce good flavoured non-alcoholic wines or non-alcoholic wines which maintain the character of the original wine.
We are doing exactly the same process as wine. We start with a sweet vegetable matter, as you do with wine. Our process though starts with a lower level of acidity, a higher pH and, through fermentation, we create all the same flavour compounds but we also produce acids. We're doing exactly the same thing as creating wine but we end up with something where we have to do nothing with it at the end of the process. Yes, it's based on tea but the primary flavour compounds you're getting are all the same as you're getting in wine. We are probably closer to a wine in flavour profile than most of the non-alcoholic wines are because of the process.
Just Drinks: Can you tell us a little bit more about the fermentation process?
David Begg: We originate out of wild fermentation, so we originate out of kombucha, out of the wild fermentation of tea but this is very difficult to control. We've done DNA analysis of all of our cultures from the origin to where we are today and identified something in the region of 80 yeasts and 130 different bacteria. There's a vast plethora of different yeasts and bacteria. It's an impossible thing to control, for consistency, stability, to develop flavour, etc.
If you're making a wine, you generally use a single yeast. It's the same with beer, you might use a secondary yeast at some point but, fundamentally, you're using a single yeast. This means you can get the same result every time.
We've done seven years now of detailed analysis into DNA testing, isolations and propagation, through into a vast amount of testing to be able to get a complex but controlled fermentation. We use multiple bacteria and we still create a symbiosis of yeast and bacteria, in a similar way to wild fermentation does, but we know exactly what's going on in the bottling process. This means we can create extraordinary flavour but it's controlled.
Just Drinks: Is The Real Drinks Company mainly targeting the on-premise?
David Begg: When Covid hit, we were 95% on-premise. Like wines and spirits, you generally build most leading alcohol brands in the on-premise so we pursued that path. Then Covid happened, we needed to have a look at how we do business and we pivoted very quickly into e-commerce and then into retail. We are now probably 70% or more in the off-premise.
Interestingly, in the no-and-low sector, the retail channel has been more innovative in representing no and low than a lot of the on-premise. Covid was a very significant factor in that. The on-premise became much less innovative obviously during the pandemic but it has also taken a long time to really reinvigorate that innovation. Cashflow is tough, takings are down, recessionary times, people are in a cash crunch, all those things are where the on-premise has had a real struggle.
Just Drinks: How has The Real Drinks Company responded to cost pressures? How have you adapted your pricing and promotional strategies?
David Begg: It is mad out there – seeing bottle prices increasing 30% at the drop of a hat. We've had something like eight or ten price increases over the last two years and whereas we used to argue over a 5% rise, seeing a 10% price increase, people will say: "You don't want it? Not a problem, go elsewhere."
The impact on shipping charges and all the other elements is dramatic, especially at a time when consumer pressures are to spend less and look for improved pricing.
But we have advantages in that we are growing very fast. We are gaining the benefits of scale – for bottle purchasing, we're buying in bigger volumes and we're able to move from supply chain routes to other supply chain routes. Yes, we're getting price increases but we're managing to mitigate them somewhat.
Also, for me, innovation is not purely about launching new products. It's about innovation throughout everything that we do. We are working very hard all the time to look at how we produce: the speed of production, working the product out from the tank as fast as we can, into the bottle and moving it on from there. Every time we get a residency, there's a cost so we are very conscious of costs. We know our costs down to a fine level.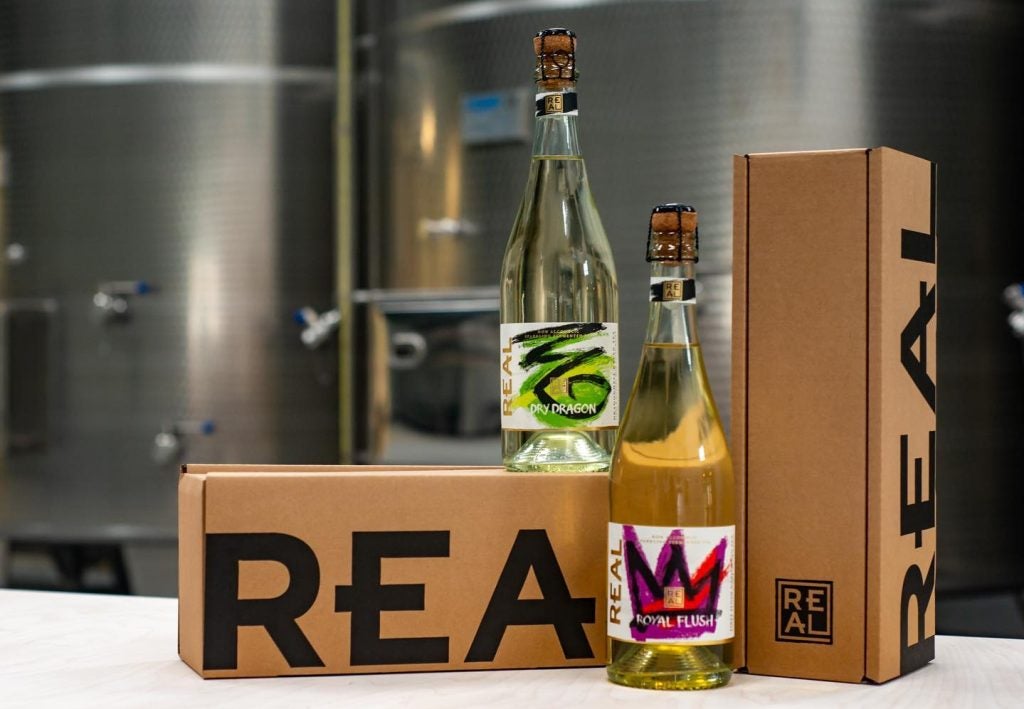 We own our supply chain end-to-end. We buy the tea from the tea garden, we then own the product because the raw materials come straight into our operation. We manufacture, we package, we store, all of our e-commerce is done in-house and we ship out. In comparison to a lot of 'virtual brands', where they are an innovation and marketing organisation and everything else is outsourced, they are unable to drive the innovation in their cost base. However, in-house, we can manage that time.
Our costs have gone up substantially. In our business plans, we had how we were going to grow margins over time. That's not the case now. We're lucky if we're maintaining margins but at least we're in a position where we were planning to grow margins and now we're maintaining rather than we were planning to maintain and were getting a massive hit on margins.
Just Drinks: How do you see the future of the company's packaging? Is it a similar story to wine, with questions being asked about glass bottles?
David Begg: This is my biggest challenge because the consumer expects a premium sparkling product to be in a glass bottle. Frankly, there aren't that many alternatives that are better than that. Obviously, we don't want to go plastic. Then there is aluminium versus glass – aluminium is lighter but the extraction process is not great. Glass is heavier but, if it's managed properly, it is fully recyclable. I would love to be able to go into a recycled bottle but, as a highly carbonated product, you can't.
We run an entirely circular manufacturing process in terms of renewable energy, composting all of our waste, etc. We produce very little direct waste, apart from bottles.
We use a lightweight bottle. We're not like Champagne at 950 grams. We're down at 500 grams. We keep our level of carbonation just at a level where it's still very lively, but it doesn't go to the level where you need to move up into the heavier weight bottles. It's my constant frustration, finding an alternative packaging method that would work effectively for the consumer.
Just Drinks: Would you look to introduce some still products into your portfolio?
David Begg: Still in non-alcoholics is challenging because most of the body and mouthfeel from an alcoholic beverage comes from the alcohol. Once you take it out, what people end up doing is putting sugar back into it to try and build that consistency and body. We don't want to do that. You can generate a lot of that through the carbonation, it gives you the tingle which gives you a sense of body. So still is always challenging but, yes, we are working on still products as well as sparkling.
Just Drinks: What obstacles does The Real Drinks Company face in attracting and then keeping customers?
David Begg: Compared to non-alcoholic wines, we have an off-the-scale level of loyalty because of the quality we produce. Our challenge generally is not about keeping customers and we see this in the data we get back from the retailers. Our challenge is getting customers in the first instance, just because they're going through the aisle and they're in the mindset for something non-alcoholic and they see non-alcoholic wine and a sparkling tea. They tend to go for the wine because it's an easy transition.
The problem is they're not coming back now [to other non-alcoholic wines] because the quality of the liquid in the bottle generally isn't good enough to maintain that loyalty. Those that try us come back and come back and come back. When we've got customers, we tend to maintain that customer very well. Our challenge is just to get people over the line into accepting a sparkling tea rather than a non-alcoholic wine.
Just Drinks: Are you surprised there aren't that many direct competitors doing the same thing as you?
David Begg: I would say I'm not surprised in how difficult it is to do what we do. I think we are pretty unique globally in what we do. We come out of kombucha so there are people producing kombucha at a good level but not with the level of development that we've done to get ourselves out of that into the sophisticated tea world and I think that goes globally. But we have spent seven years investing enormously into the R&D behind the product. Most people would have given up a long time ago because, yes, it's been hard.
Just Drinks: In light of the UK government's recent announcement to hold a consultation over the legislation behind labelling "alcohol-free" drinks, what are your thoughts on the regulations?
David Begg: Once upon a time you had the alcohol sector, which was alcoholic and, if you then dealcoholised, you have rules specific to that. And then you had the non-alcoholic sector, which so long as you get yourself below 1.2% abv, you were in the non-alcoholic space – you could get an orange juice that might be 0.7% alcohol, right? Whereas a wine if it were 0.7% abv, it would have to call itself low-alcohol. So how does that work?
It is a minefield and we do need to get to a point of clarity but I think we have to be very careful not to end up really draconian about it. In the US, anything that teeters above 0.5%, it's like a no-no – suddenly you're in the alcohol licencing sector.