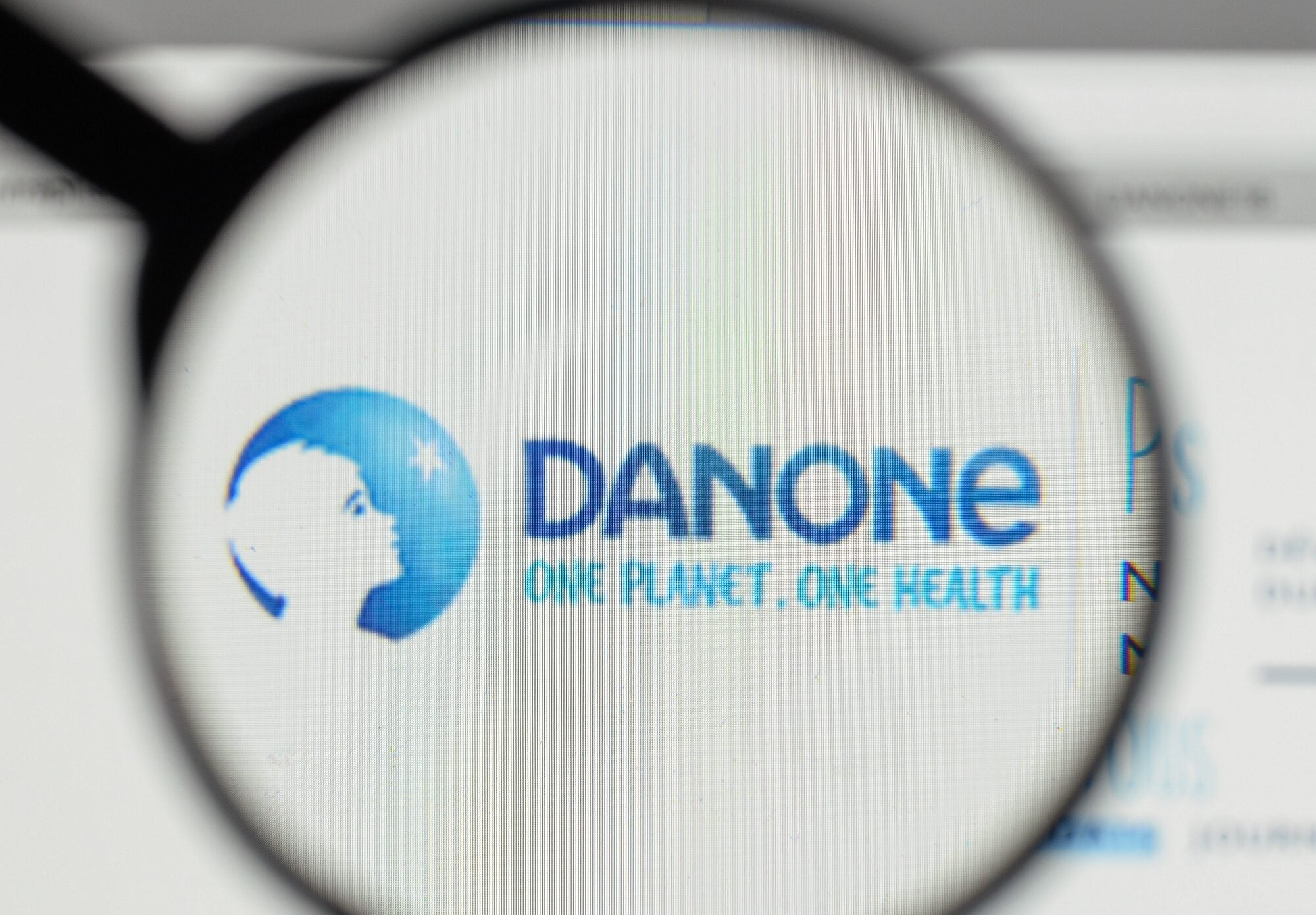 Giovanni Pacini is the global digital operations transformation director at Danone, a position he took in October 2020, tasked with introducing automated processes and a cultural shift in the group's factories worldwide. He talks to Just Drinks about implementing automation and robotics systems across Danone's infrastructure.
Just Drinks: What was the shape of digitalisation and automation at Danone when you started?
GP: Danone was already starting the first experiments in digital. We were already starting pilots in different factories. Danone has a wide range of products – traditional dairy like yogurt, plant-based, waters, baby food and medical nutrition – [and] in the different categories there were some attempts in terms of digitalisation and automation. We were starting our first steps in 2019 more or less on this journey.
When I started, my main focus was to accelerate this transformation. I put in place a programme that is running at this moment, named digital manufacturing acceleration, with the intention to bring digital innovation at scale. That means that instead of just running a pilot in one production line or one factory, you want to spread it fast because, the faster it is spreading, the higher is the impact. [It is] also more transformative in the way of working for our people and allowing us to change faster the ecosystem in a factory.
The good point of this programme is that we have tens of factories that are running in parallel – in this moment there are 35 – and very soon we are going to 40. Every factory is sharing and learning from the other factories. We are reinforcing this community building and have people that are testing. When it is successful, we are replicating it in other factories in order to create this kind of positive energy that is contaminating the full network of factories.
The programme originated in Europe. Now, we are starting it in other zones like the US and Canada. We are already targeting new geographies like Mexico and Indonesia. Digital and automation are the two scopes of this programme, with the ambition of being able to transform our factories in two or three years. Every factory has a journey of two or three years in order to move from our current situation to our vision of a future factory.
JD: What does that vision look like?
GP: The main elements where we are focusing our attention is enabling our operators to work in a new way. For everyone who is working on the shop floor, we are moving towards the concept of the connected workforce.
How well do you
really

know your competitors?

Access the most comprehensive Company Profiles on the market, powered by GlobalData. Save hours of research. Gain competitive edge.
Company Profile – free sample
Thank you!
Your download email will arrive shortly
Not ready to buy yet? Download a free sample
We are confident about the unique quality of our Company Profiles. However, we want you to make the most beneficial decision for your business, so we offer a free sample that you can download by submitting the below form
By GlobalData
That means they are receiving a mobile device that gives them all the information needed in order to have their work instructions, the tips and tricks that other colleagues are providing on how to execute specific activity. They can call for help and can highlight deviations from a safety and quality point of view on the production lines. If you realise that there is something not according to the standard, you can immediately open a deviation that is pushed onto the screen of the supervisor or manager.
A very important area for us is the real-time performance monitoring of the production lines. Having a lot of automated lines, it is important to keep under control their level of performance and efficiency. For instance, being immediately alerted when sensors are providing information that temperatures are going too high or too low, or other parameters like vibration or pressure. We are able to have early detection of some deviations that might affect later on the activity or the quality of the product.
Our production line is an automated line where you have a fluid, such as yogurt or water, that is dosed in a bottle or cup. Then, this is closed, labeled and put in a primary package and this box is then palletised onto a pallet. Instead of having an operator that is loading the line, we are now having more and more cobots: collaborative robots that can work without a cage around them, which allow us to work in limited space in a collaborative way, operator and cobot.
JD: How do you move boxes from the line?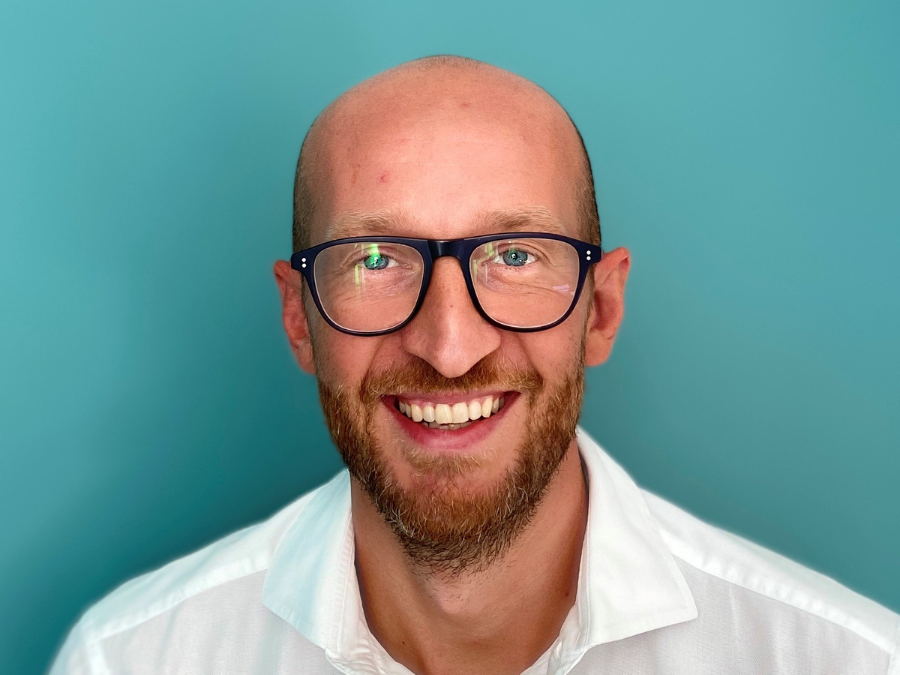 GP: We have palletisers that are taking all these boxes and putting them on a pallet. We have more and more installation of AGVs, automated guided vehicles, that are autonomously picking a pallet and storing it in a warehouse or bringing it to the loading dock where the truck is waiting for it.
As you can imagine this can become more and more complex. So, for instance, in our Evian factory where our water is produced, our factories have more than 100 AVGs that are working in a synchronous way. This is a huge fleet of these AVGs that are picking pallets, loading and moving them in the warehouse.
We also have automated bays where we are pre-filling the load of our truck for when the trailer is coming. They're loading all the pallets at once into the trailer. This avoids forklift activity back and forth in the truck, which is also one of the highest risks from a safety point of view.
With automation, the first activities we want to talk about are the ones that are having the highest economic problems or represent safety risks. Loading material on the production lines or forklift activity that you can automatise are among the highest priority for us to combine safety, productivity and flexibility.
JD: Have you had any challenges in rolling out the technology to different regions?
GP: Definitely the technology is mature enough to be deployed in different countries. The element that is different in each city is our people's culture. The main focus of my programme is on people transformation and adoption.
My team is split into three different teams. One team is looking at solutions, which means that they are building applications and identifying where it makes sense to do what. For instance, where it would make sense to install a robot in a line according to the need of the line.
A second team is working on the technical backend, building the right protocols and all the technical elements that need to be put in place in order to make this happen, the connectivity part, cybersecurity.
The third stream is working mainly on adoption. Coaching people on how to use the technology: how to extract value out of it; how, for instance, on the digital tools, to use data in order to be more effective in their way of working; being an operator or team leader or managing the factory. Identifying what is the information they need to use to make better decisions, which is the empowering part of the digital transformation.
I believe that, in general, the different industries are 15 years behind what is happening to us as a consumer. What we are experiencing in our private life is that we are producing and consuming a lot of data. This is still not existing in our company and corporate life. We are producing a very low amount of data and we are sharing very little of it. This requires a little bit of energy in order to accelerate this digital transformation in our working life.
The main focus for everyone in the industry, for every peer, is to extract more and more data out of our systems, dealing with performance, dealing with safety, dealing with the wellbeing of people in their daily life and to use this data in order to be more effective in decision-making.
JD: What are the greatest challenges in achieving the digital "transformation" of operations?
GP: I would just reinforce one element, which is the importance of making everything digestible for everyone in a factory. The need of having a good level of adoption of these tools is extremely important. That's why the level of coaching and upskilling that needs to be put in place is the number one priority for everyone that is embarking on this journey. In this case, we were creating specific training for people in order to reconvert those people to use new technologies. I think that this is an important point of attention where we are investing a lot of time and energy.
Can drinks brands monetise the metaverse?